Shiva - The Super Hairstylist
Mangalore Today News Network
Mangaluru, March 31, 2018: A great hair style adds up to the persona of an individual. Here age is just a number. It's your look that matters. A great look with a fabulous hair style is what everyone craves for in the modern day world. Here is a man who makes each one of his customers special by creating a perfect hair style for them. His salons are a sight of opulence and luxury and stepping into them is like entering a whole new world that brings out the best in your hair. Yes, you heard it right.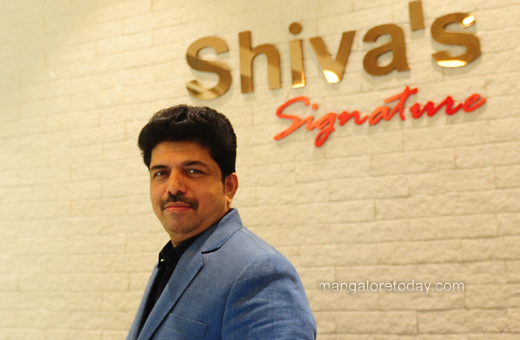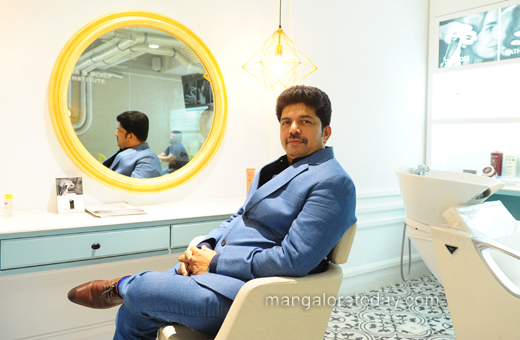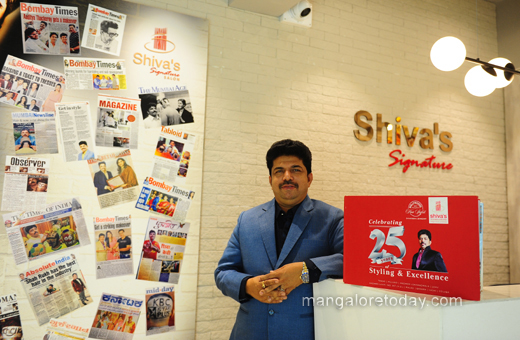 Our protagonist here is Shivarama K Bhandary. Popularly known as Shiva, his famous brand of salons- Shiva's Hair Stylo Designer spread across Mumbai are immaculate in every respect, offering equally immaculate hair styles for all customers right from the ordinary to the dignitary. His long list of clientele has several big names in the Bollywood, fashion industry and politics. He not only came to be recognised for his penchant for hair styling, but also for his sheer artistry in conjuring innovative hair designs.

That this immensely talented and happy go lucky man is from Attur Dharegudde in Karkala taluk of the neighbouring Udupi district is another noteworthy aspect. In fact Shiva's is a rags to riches story. He lost his father when he was just four and was taken care of by his mother Gulaby Bhandary amid great hardships. In 1974, Shiva who was then just 14 had learnt his family profession of hair cutting and later landed in Mumbai in search of greener pastures with dreams in his eyes of making it big some day.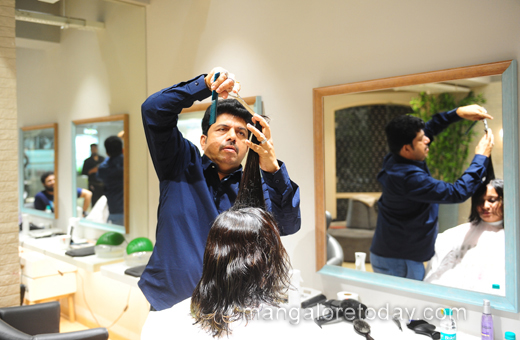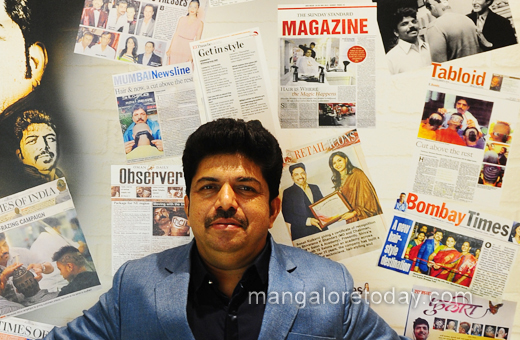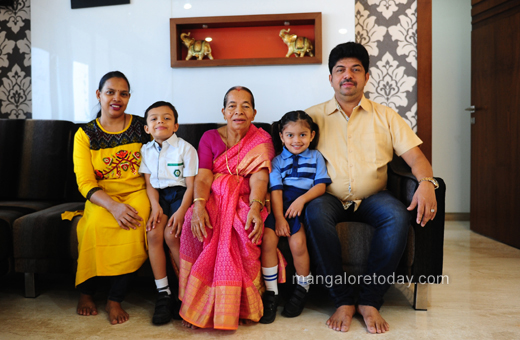 He started working at Star Salon, Bhandup when people began to recognise his great hair cutting skills and his natural flair to style hair. In 1984 he moved to Qatar after he got an offer from a salon there. Since then there has been no looking back for Shiva and the hair styles that he created started trending and admired by everyone. Sports fans from Brazil, Korea and Sudan, with a taste for peculiar hair-cuts fed his hunger for experimentation. That's it. He had hit the jackpot as he had earned far more fame than he had ever dreamt of. He returned to Mumbai where he put his talent to best use and founded his now popular brand of salons - Shiva's Hari Stylo Designer under the banner Shiva's Hair Designers Private ltd. "We want your hair to look fabulous, luminous and healthy," says his salon website.

Shiva's penchant for innovativeness earned him several accolades. Notable among these was winning the Salon International event for Wild and Wacky Hair in 1998 which earned him a three-month trip to London, where he got a chance to interact with and learn from the world's top-line hairdressers at the Vidal Sassoon Academy.

The showbiz world of Mumbai holds Shiva in high acclaim. The list of his celebrity clients include the Thackeray family, Neil Nithin Mukesh, Madhur Bhandarkar, Sonu Sood and many others. His star clients include Kareena Kapoor, Reema Sen, Deepti Navol, Sayali Bhagath, Evelyn Sharma, Ayesha Takiya, Amrita Rao and many more.

The chain of his popular brand of saloons is spread across Mumbai. Shiva informs that he plans to make foray into Bengaluru and Mangaluru too.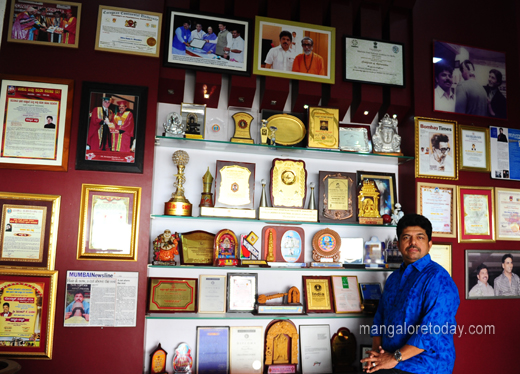 He is described as one of India's best hair stylists and was also associated with many big events like Star Dust Awards 2013 and 2014, Mandate Award 2014, Miss Mangalore 2013, Indian Princess Award 2011 and Raffles Fashion Show 2013, 2014 and 2015.

Shiva has earned the 'Bhandary Vibhushana' title from his community organisation. He has also received a doctorate from the Executive Governor General of the European Continental University at the convocation of global professional entrepreneurship of Asia Chapter-2015 held at Thailand.

Shiva's Salon and Academy is yet another one of Shiva's innovative ideas. Founded in 2010 the Academy trains young Indian men and women who dream of becoming professional hair stylists and help them carve their own identity by providing them hands-on training.

(With inputs from Nagesh Polali who spoke to Shivarama Bhandary exclusively for Mangalore Today)