Harish Bhat - Cultural Ambassador
Mangalore Today News Network
Mangaluru, March 10, 2022: To be a Cultural Ambassador of India known for its diversity is a great honour. Noted Yoga exponent and trainer from Dakshina Kannada district, Harish Bhat has earned this position that will enable him to present the richness of Yoga at various international events organised by the Indian Council for Cultural Relations which functions under the Ministry of External Affairs.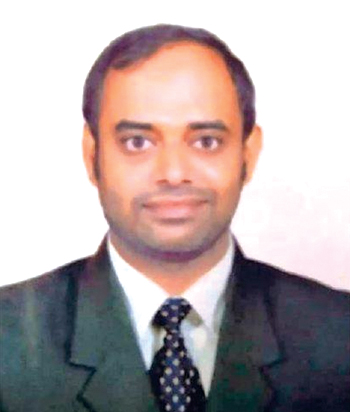 Son of late Govind Bhat and Krishna Kumari, Harish hails from Nava Kevala in Kunthur village. An avid Yoga enthusiast he has served as a Yoga trainer in Dubai and Maldives for over a decade and has in the recent years been conducting Yoga camp across Dakshina Kannada district.

He will be a Cultural Ambassador for three years and through this appointment has got a wonderful opportunity to showcase the greatness and significance of yoga at international level.