Interview with Outgoing Commissioner of Police M. Chandra Sekhar
Mangalore Today News Network
By Mahesh Nayak | Photos: Naveen D'souza

Mangaluru, June 13, 2017: Few police officers have made as much of an impact on our city as M. Chandra Sekhar who has now been transferred (at his own request) after an immensely successful 17 month stint as the Commissioner of Mangaluru City Police. In this freewheeling farewell interview, the 1998 batch IPS officer shares his thoughts on a variety of concerns and queries.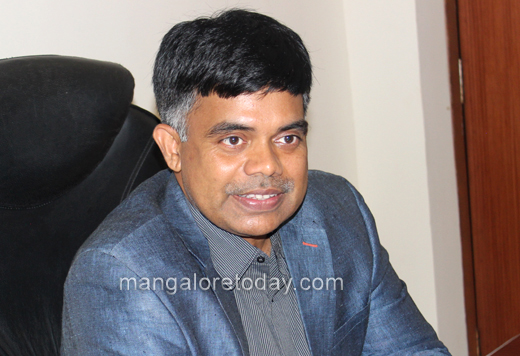 You've have had a highly successful innings here. How do you look back on your tenure in Mangalore?
It has been a great experience. When I came here I faced high expectations. On looking back I feel I've reached my highest peak from a professional point of view, or as they say, my finest hour. I've been able to do my best due to the co-operation extended by my colleagues and the general public.

You've served at different places. How has Mangalore been different from others placements?
My experience has been different from Bangalore. My role here was different and the challenges too were different. First of all, as the Commissioner of Mangalore City Police, I was the unit head. Hence I had all the freedom and autonomy to experiment and try out new concepts in policing. It has been a great learning experience for me in handling various issues. Moreover, I realized that Mangalore enjoys an important place in the larger scenario and any issue here resounds in the state capital and in the national media. So the problems need to be contained in the shortest possible time. This tenure also showed me that handling traffic is very important for a growing city.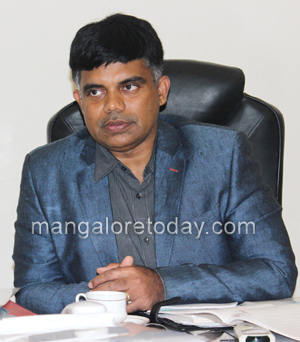 Regarding trying out new concepts in policing, can you elaborate?
You have the phone-in programme which has taken off really well. I got the idea after a newspaper organized a phone-in programme with its readers. That experience convinced me that it would be a great avenue to get closer to the people. We have been consistently getting good response from the public and we got to know of many problems that people face. 95% of the people's concerns were valid and we had the opportunity to win over the people's confidence simply by responding to their queries. Listening to the people also made me realize that some of my priorities were misplaced and I could take corrective action.

You had earlier spoken about your difficulty in understanding traffic issues. How did you overcome it?
We got a lot of inputs from the public about traffic through the phone-in interactions. This made us understand that traffic is a law and order issue. So first we had to change the psyche of the police establishment. We tend to focus only on law and order and treat traffic as not important. But traffic is a vital part of city life and it is the first thing that shapes the perceptions of any new visitor to the city. We decided to tackle the problems in a systematic manner. We introduced a system of drawing up quarterly plans and to come up with time bound reviews. This is also one of the innovations we experimented with. We identified accident prone areas and implemented small road engineering. We began to co-ordinate with the city corporation and the highways authority. As a result we've been able to reduce highway fatalities by 15%, but we still have a long way to go.

You are credited with curbing the menace of 'moral police' goons, containing communal elements and also the underworld extortion. There is a fear that once you go things will slide back to old. Already Sri Rama Sene has begun making noises and others are probably waiting for your departure.
I don't thing the situation will slide back. Now there are many systems in place and we've devised proper procedures to deal with the issues. Our officers have also realized that their job becomes easier when they take charge of a situation. So I would expect things to be as good or even better in the future. Regarding Sri Rama Sene, we've initiated action and a strategy is in place. About any vigilante group, my view is very clear. There should be only one police force and that is the one in khakhi. As for the underworld, the so-called dons cannot operate from overseas without the help of their local underlings. We've identified such people and put them on a tight leash.


What is your opinion of the local people? Don't you feel that issues get politicized very fast here?
People of this region are extremely cultured and they will understand it if you are frank with them and explain things very clearly. People here have faith in the rule of law. By and large they follow regulations. It is true that issues get blown up fast, but that's only because the political awareness of the people is very high. The positive aspect of this is that the response time is quiet less. For example the water crisis. It got highlighted quickly and as a result the solution too emerged much faster.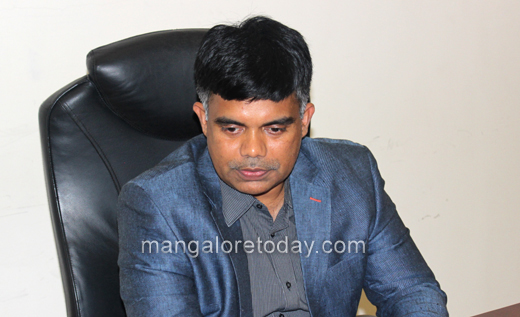 What would you say are the main achievements of your tenure?
I don't think that I've done anything more than just basic policing. I am proud that I've been able to keep the morale of my people always high. I looked after their welfare and ensured that the right persons were rewarded for success. Hence they gave their heart to the job. Yet another satisfying point is crime detection. We were able to crack Vinayak Baliga Murder, Karthik Raj Murder, Kateel Theft and Axis Bank Theft despite attempts made by the culprits to mislead us. One more high point is our total co-ordination in ensuring peace, law and order during the visit of Kerala Chief Minister Pinarayi Vijayan.

Many of the investigations, especially the Karthik Raj Murder case, took a long time. Why the delay?
I believe that investigation should never be done in a hurry. Whenever a big crime takes place, people exert pressure and give deadline. I've never believed in this deadline business and coming up with quickfixes. That doesn't mean to delay, but to work at optimum speed, according to our own deadline. The primary concern should be that professional methods are followed and that no innocent person is victimised. Implicating even one innocent person will undermine the public confidence. Hence we need to work with a cool mind and make arrest only when the evidence proves one's guilt beyond reasonable doubt. Karthik Raj Case had generated a lot of controversy; hence we were doubly careful to collect ample evidence beforehand.

Another aspect is that you've taken everyone along. Even the vested interest groups whose activities you have curbed don't hate you. Qureishi issue was the only time when you met with defiance.
I've never taken anything on a personal level. I don't hold any grudges or backlog and have not tried to make anyone's life miserable. It was always issue based fight. If the same people came to me with a different cause, I've listened to them. At the same time, I was clear that if you are bad, you are bad. Confrontation was there only when the issue was hot and even then our action was commensurate with the offence. Hence people have responded very well. Qureishi was wanted for serious crimes and his supporters were only trying to get him out. We had to resort to lathi charge because they did not seek prior permission for holding a protest. There was also a large meeting of an opposing group going on in the vicinity. Hence we did not want to take any risk.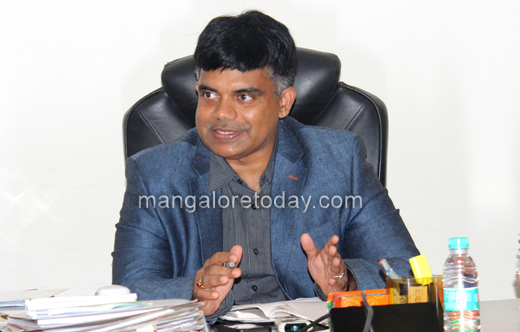 Nowadays seedy massage parlours and gambling dens are on the rise.
We have tried our best to curb them, but there are deficiencies in the law. At present there is no legal framework, such as provision for health authorities to monitor them. There should be a regulatory mechanism to lend clarity.

What about drug abuse?
We have substantially increased the hauls and also associated with NGOs to deal with the issue. At present there are only four deaddiction centres and social support structure is inadequate. I would say the problem of drugs has not gone beyond a point, but then it's like polio. Having even one case has potential to spread. Eradication is the only solution.

Any unfinished business left…
I am a bit disappointed that I have not been able to secure land for creating a police line for the commissionerate. At the moment we share the armoury and other facilities with the district police, but we should have our own show. The only headway I could make is to get land allotted for a few police stations. Then of course, the traffic – it should continue to be on our radar. The credit for any achievements should rightly go to our personnel. They've done their best. I've performed to the best of my ability, but then my failures are my own.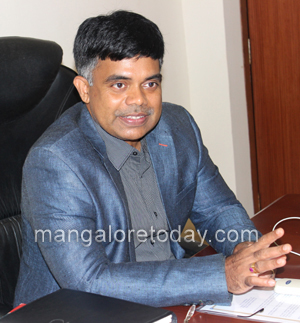 How do you view the confusion regarding your succession?
(Laughs) It's unfortunate.

Your message to your successor?
(Again laughs) We have a system of formal briefing and familiarization at the time of handing over charge.

Your message to Mangaloreans…
Mangalore is a great place and certainly I shall cherish my stay here. Whenever we had any shortcomings, people have been good to us. Mangalore has everything to make it a booming city provided we stand up for what is right and condemn what is wrong. What is wrong is always wrong, no matter who does it or why. Appeasement of wrong doers and trouble makers only increases the pain of the peace loving people. History has proved this time and again. When Hitler first attacked the small countries, everybody could have got together and stopped him. They did so only after he began hurting everyone. So a bad fellow is a bad fellow and the tendency to appease such people and be in their good books will never work.

Don't you wish you could be here longer?
Sunil Gavaskar in his book says cricketers that should retire when people would ask why and not when. I am happy that I am going out on a high.