Planned murder is dangerous: Mangaluru City Police Commissioner
Mangalore Today News Network
Mangaluru, June 27, 2016: It was at a critical juncture that Mangalore City Police Commissioner M. Chandra Sekhar made a momentous decision to take charge of Vinayak baliga Murder Probe and made a personal commitment to lead the investigation to its logical conclusion. With this single gesture, the police commissioner raised the stature of the police force and restored people's confidence in the official law and order system.

In an exclusive interview with Mangalore Today, the City Police Commissioner, M Chandra Sekhar IPS talks about how the police force is controlling the crime and establishing peace and harmony in the city.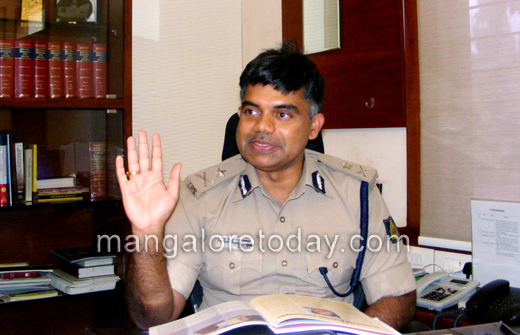 • Before joining the police, you worked for Infosys. What made you quit a lucrative career in IT?
I always wanted to join the police. I worked in IT only briefly. Then I appeared for the civil services exam and opted for Indian Police Service.

• How does your background as a techie help you in your present job?
Having a technical background is certainly an advantage. When you deal with technology you learn to have an open mind. Technology says nothing is impossible. The moment you have this free thinking, things become easier for you. You know how to define a problem and solve it. Your mind becomes trained not to recognize obstacles or rather you become focused on overcoming obstacles whenever you encounter one.

• After you took over, people's confidence in the police has increased for the first time in many years. How did you manage this?
The most important thing is that police should act impartially. This brings credibility. As policemen, we should behave like policemen and not like anyone's men. We should act against the accused. People should feel safe. When people realize that we are neutral and act impartially, they will automatically trust the police. Then, even if one makes a genuine error in judgment, society will give us that margin. There should be fear of the law and not of policemen.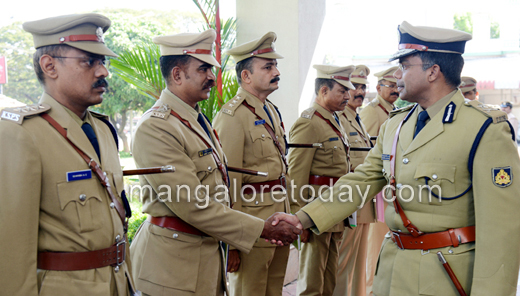 • 'Moral police' are lying low now.
We have sent a strong message that any kind of goondaism or illegal activity will not be tolerated. People should not make heroes of the accused in such cases.

• But many officers hang on to their positions too long. This breeds familiarity with criminals and affects their neutrality.
Yes we're aware of this. So far transfers were within the system, be it the circle or the city. Now we have recommended that transfers should be over the entire range to ensure greater physical distance between postings.

• You went hands-on in Vinayak Baliga Case. Is it because you could not trust your own officers? There are rumours that attempts were made to fix the case by bribing officers.
All cases of murder are equally important. But this was a premeditated and planned murder, which is extremely dangerous. If you let the culprits get away with it, more people will do it. Then people will lose faith in the police. Moreover looking from a larger perspective, we cannot allow such crimes. It's bad for society.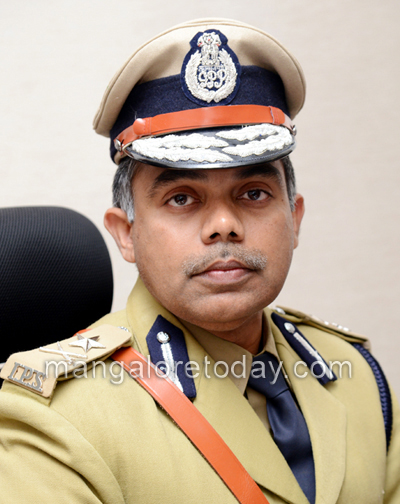 • You made a solemn promise to Baliga's parents that justice will be given to their murdered son. Cops rarely get that personal.
When I visited the house, I saw that Baliga's parents were old people. His father is ill and his mother is frail. When injustice is done to anyone, we feel bad. If a person in khaki does not react to such things, then who should?

• What do you mean by taking a case to its logical conclusion?
I believe the real benchmark for the logical conclusion of a case is to secure conviction of the guilty. Getting caught is one thing, but getting a conviction is the real challenge. Unless we show such seriousness, we can't be effective. The price of committing a crime should be extremely high. No one should feel that they can get away with committing a crime. The moment we show that we mean business things fall in place.

• GSB community is upset with the investigation as they feel that Venkatramana Temple and Kashi Math are under suspicion.
A. I want to assure all in the community that we have no agenda against anyone. We are not concerned with the internal affairs of any temple or math. My job is to solve this crime, to find out who did it, how and why. I have to get conviction for the guilty. Any other matter not related to the crime does not concern me. I have nothing personal against Naresh Shenoy either. I'm only doing what my job mandates.

• What about hardened thugs?
Whenever we catch a repeat offender, we get his bail in earlier cases cancelled. So even if he manages to get bail in one case, he will not gain freedom due to the other pending cases against him. Thus the criminal will not be able to come out for a long time as he will be embroiled in multiple cases.

• In some crimes, matters are fixed with the help of corrupt officers. Boys are paid by the real culprits to own responsibility for the crime and surrender, then get acquitted later.
We have enough safeguards against fake surrender. It's not easy to get away with such things. As for corrupt officers, no organization is free of bad apples. But for every bad man, there are many good officers. The system balances itself.

• How are you improving the efficiency of your department?
We conduct training programmes in modern methods of investigation, collection of information etc. This is getting good results. We are also giving impetus for using technology as it is more reliable. Informers can lie, but technology can't mislead us.

• And rank and file grievances?
We are addressing the issues one by one. Last year 60 houses in the police quarters had been repaired. This year we have already finished work on 30 houses. Moreover I feel we need to recognize their services. Whenever a policeman does something appreciable, I personally congratulate him. You can bank on me - this is what I've told my people and they have worked day and night. They have never let me down.

• Regarding manpower, 35% of the vacancies are not filled. How do you deal with the scarcity of personnel?
It is for the government to address this issue. On our front, we have to make the best use of what we have. For this reason we have adopted concepts like intelligence based policing and employ tools like predictive analysis. Using statistical data, we collate information on when incidents occur, at what time, what place, what circumstances etc., and identify the hot spots and hot times. On the basis of this analysis we try to effectively deal with the issue using the little manpower that we have. We also focus on prevention of crime. We identify criminals and bound them.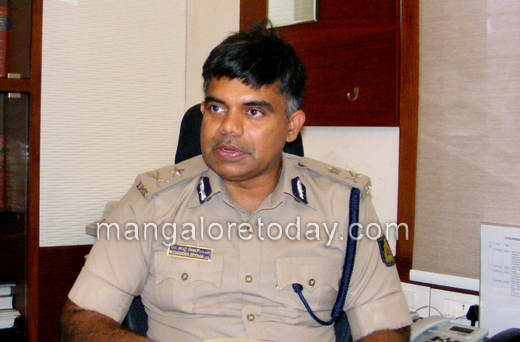 • A local MLC had claimed that ideologically motivated right wing youth have joined police. Is this true?
Such claims cannot impact us. Only police ideology works in the department. There are procedures and police manuals. The duty of the senior officers is to see that everything happens according to the rulebook.

• You seem to have a solution for everything. Is there any issue that you find especially tough to handle?
Yes, it's the traffic. I am still unable to come to grips with it. We know how to deal with crime, law and order and even communal tensions. But traffic is an altogether different problem. It affects everyone. It's going to be a major problem of the future. If traffic is not managed properly, a city can die. I need inputs and suggestions from the experts, from the media and the common people.