Scientist of Eminence - Dr. Balachandra Hebbar
Mangalore Today News Network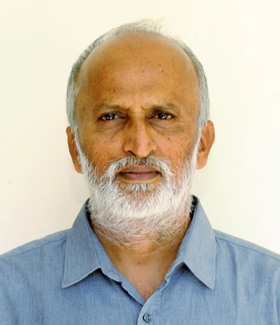 Kasargod, March 1, 2023: The Central Plantation Crops Research Institute (CPCRI) Kasargod plays a crucial role in research of plantation crops and also in guiding growers on various aspects. This exemplary institute is now headed by an outstanding agricultural scientist hailing from Udupi.

Dr. K. Balachandra Hebbar who was earlier serving as Principal Scientist is now the Director of ICAR-CPCRI Kasargod.

Dr. Hebbar who hails from Kukkehalli of Udupi district, began his career as Scientist at the Central Institute for Cotton Research, Nagpur in 1995. During his service here he was instrumental in developing and validating the cotton simulation model, Info-crop for the simulation of the growth and production of cotton under future climate. In 2007, he was appointed as the Principal Scientist at the Indian Institute of Soil Science, Bhopal.

Since 2010 he has been the Head, Plant Physiology, Biochemistry and Post-Harvest Technology at ICAR-CPCRI. He was awarded Borlaug Fellow for the year 2010 under climate change by the United States Department of Agriculture.

Dr Hebbar was also instrumental in developing a simple technology 'coco-sap chiller' for the collection of hygienic and unfermented coconut sap, locally known as Neera.

Kalparasa and value-added products like coconut sugar have given a facelift to the institute under his leadership. During his tenure, the All India Coordinated Research Project on PHET Centre team at CPCRI has also won numerous awards.