Roy Castelino - 'Konkani Premi' with a royal smile
Mangalore Today News Network
By I.J. Saldanha Shet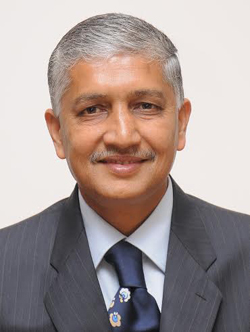 Mangaluru, March 25, 2017: Ever active and energetic, Roy gives a joyful and youthful aura to all in and out of his orbit. He has evolved into a giant as a Konkani language lover, exponent and promoter with a smile royal. Roy is esteemed for his hands-on leadership of 'Roy Constructions', and he is loved for his active role as a 'Konkani Premi'. As the President of KKSA - 'Karnataka Konkani Sahitya Academy" February 2014 to 2017, he has practically achieved more than the best. The man with a royal smile, Ronald Sebastian Castelino, popularly known as Roy Castelino, a warm and pleasant person with a paradigm that reaches and touches all within his magnetic field, which is vast around Kanara and centered in Mangaluru city. With admired attributes pleasant attractive personality, striking looks, superb dress sense and aesthetics that make him stand out even among the brightest stars, without the synthetic pose and ego - a born leader is Roy.

'Roy Bab' as he is respectfully referred to, had his early education at Kulshekar and earned a Degree in Science from St. Aloysius College. His entrepreneurial dynamism goes back to his youth, always on the go he moved to Muscat for a while. The love for mother land and culture brought him back to home shores. Social circuits attracted him into civil construction and land development. Sheer hard work, God's grace, credibility through integrity and confidence in himself has lifted him to a branded admired promoter and developer of superb quality.

Roy Bab stressed that in his three years at the helm of KKSA he organized more than 320 programmes and released 78 books, apart from many innovative ideas implemented. The mega 'Lokotsava 2017' Feb 20-22 at Town Hall he engineered, has served much to unite folks from all 41 Konkani speaking communities under one umbrella which is the hallmark of the Academy now. He always says that it is essential to be together and united to strengthen Konkani and keep alive her ethos. Children must get a head start and all encouragement to take to Konkani, reading, writing and speaking Konkani is vital - to retain the identity and traditions.

The KKSA, Karnataka Konkani Sahitya Academy, Roy has navigated to focus on: Konkani as a language for study, development of it's literature and culture in a holistic modern manner. Konkani is an ancient language of the soil, the mother tongue of people spanning three major religions, Hindus, Christians and Muslims. Konkani is spoken by 41 communities now and Konkani is not merely the language of Christians/Catholics but originally a form of 'Prakrit'. Siddis, of African roots and multi faith followers, also Navayat Muslims of Arab stock, all use Konkani dialects. Roy Bab always has stressed that without unity and understanding, growth of Konkani language and culture can never reach the heights it deserves. Writers and others who work in English to popularise the Konkani ethos need to be recognized and appreciated, it is through them that those who can not understand Konkani come to learn and know its beauty.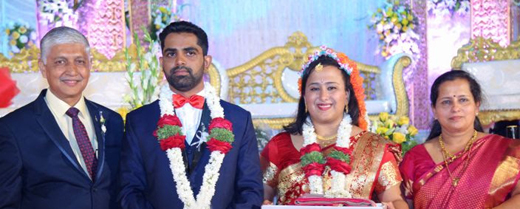 Roy Castelino's better half is Dianisia (nee' D'Silva) "Denny" is solidly behind him, daughter Radhika, is the 'other woman' who has given him reason for success, recently she married Kevin Mendonca - a reputed journo. Roy is a known leader in numerous fields and organisations too long to list, a great community leader. He has been a true source of support to musicians, writers, theater artists and cultural activists. A "Research Grant" a memorial to his father and " Best Konkani Teacher Award" in memory of his mother, instituted at Maand Sobhann are note worthy. Apart from this, through many platforms, Roy bab has worked incessantly for the preservation, promotion, and enrichment of Konkani language and culture; and to ensure the transmission of the Konkani heritage to generations to come.