Mangalore roots of Honorary 'Consul of Spain'
Mangalore Today News Network
Mangaluru, Nov 7, 2017: The prominent ancient Konkani's of 'Saraswat' origins generally are labelled 'Mangaloreans', they have made an indelible mark all over the world for decades now a shining fact, increasingly visible as we frequently see. Here, take a look at a rare appointment revived to continue the long traditions of Spain, indeed another thrilling episode for Mangalore Today readers.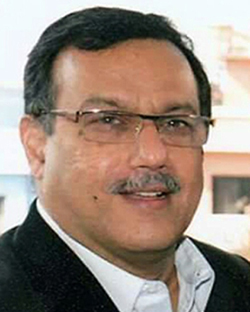 Effective June 2017, Embassy of Spain in New Delhi appointed Antony Lobo, as the Honorary Consul of Spain and Head of Mission in Chennai. The appointment has been ratified and endorsed by The Ministry of External Affairs, Government of India. The Hon Antony Lobo, hails from a well-known Mangalorean family and is of the third generation living in Chennai, formerly called Madras.

In modern terms, a consul is categorically a diplomat - "an official appointed by a government to reside in a foreign country and represent its interests there." Generally, the consul is the head of the consular section of an embassy, and is responsible for all consular services such as immigrant and non-immigrant visas, passports, and citizen services for expatriates living or traveling in the host country. Add to this the charge of furthering all interests of the country represented such as human relations, trade and cultural ties apart from all special needs from time to time.

The Consulate of Spain is the official representation of the Spanish government in Chennai. Through the fields of education, politics, economy, press and diplomacy, Consul Antony Lobo is working to achieve closer cooperation and relations between India and Spain, encouraging and fostering stronger educational, economic, cultural, touristic, humanitarian and Bi-lateral trade/ relationships between both countries. Recently, a Spanish visa application centre was opened in Chennai facilitating quicker processing of visas to Spain. The centre operated by Ms. BLS International Services Ltd. In the past, visa applications were processed at Mumbai and Delhi only. With commencement of the Chennai centre, visitors to Spain can now benefit from the convenience of this service. Consul Lobo currently also serves as the Managing Director of AMLO Advisory (P) Ltd, an International Advisory firm offering advisory services in International Trade on Imports and Exports to large Corporates and trade Customers.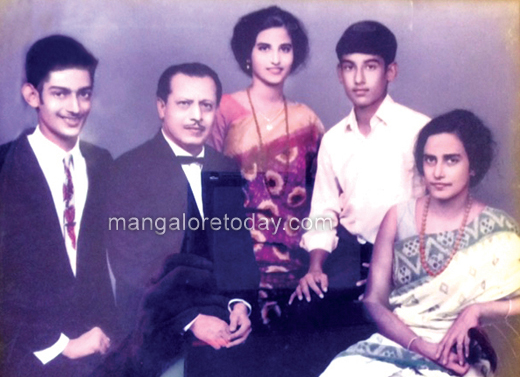 1969: Lloyd (Elder brother), Chev.George Lobo (Father), Philomeena (Elder sister), Young Antony, Ma'am Inez (Mother)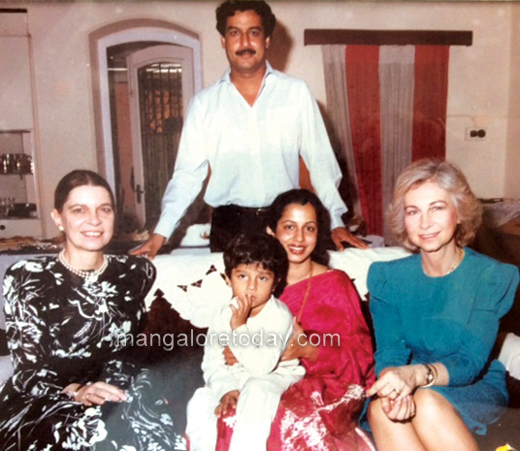 Consul Antony family with Queen Sophia & her sister Princess Irene


When 'Mangalore Today' requested his special personal comments, he said, " As the Director - International Operations of Ms Ashok Leyland Ltd, based at their headquarters in Chennai and retired recently. In this capacity I had travelled to over 65 countries around the world with a view to increase Ashok Leyland products for markets primarily in Africa, South America, Russia and South Asia. Was also part of the CII delegation and accompanied the President of India to Mauritius, the Prime minister to Ethiopia, the Minister of External Affairs to South America and other delegations of CII to Bangladesh , Sri lanka and South Africa. Had receive the top exporter award from Engineering Export promotion Council (EEPC- A govt of India Enterprise) of India for 3 consecutive years and from 2009 till 2012. I am also an active Rotarian and member of the Rotary club of Madras one of the oldest clubs of Rotary in the world, the other world that keeps me happy is my family."

Hon Consul Antony Lobo's Mangalore roots:
The Lobo roots: Consul Antony's father, Chev. George Peter Lobo (1910-1985)hails from 'Shenoy' Lobo family who settled in Kadri. The earliest recorded ancestor, Simon Lobo (c1768) as a boy was captured and taken to Srirangapatna (1784); it is said he escaped after a while managed to return to Pezar the ancestral villiage. Consul Antony's Grandfather, whose name is given to him, Antony Jacob Lobo(1874-1961- a Manager of PFX Coffee curing Works at Kankanady) is the son of Alexander lobo(1846-1924) lived at 'Clifton House' near Kadri-Mallikatte. An elder son Denis A P Lobo (1871-1952) was a well known early Post Master at Main Post office during the British rule. Consul Antony's father George Peter Lobo (1910-85) was a regional Insurance Manager in Madras and also Hon Presidency Magistrate and Justice of Peace. In 1974 was knighted by General Francisco Franco and conferred the 'Knighthood of Cruz De caballero la order de Merito civil' for his honorary and exemplary duties toward Spain and for arranging very successfully the various visits of High level Spanish Officials as well as the first official visit of Prince Juan Carlos to India and subsequent visits of Her Majesties Queen Sofia and her Mother Queen Frederica to India and more specifically to Chennai a number of times.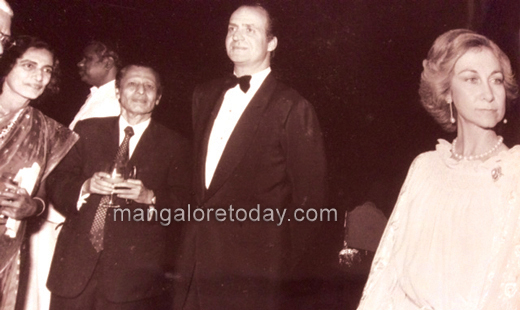 Chev. George & Inez Lobo with visiting King of Spain HM. Juan Carlos and Queen Sophia.


The Pais roots: Antony Lobo's maternal grandfather Chevalier Gilbert Pais (1895-1975), a leading Advocate, and Senior Partner of the Firm Pais, Lobo and Alvares in Chennai in the year 1948. Chev Gilbert Pais hails from a reputed family of Urwa, his father Nicholas John Pais(1858-1943) was a well-known person, his wife was Dewan Bhadur S L Mathias'(KSG) sister. His elder brother Chev. L C (Louis Cyprian) Pais (1891-1974) is a legal luminary of Mangalore, who was also Chairman of the City Municipality, Member of the Madras Legislative assembly, in 1960, the Bijey Main Road was named after him. His son and descendants now in Mangalore, Chev Clarence I J Pais(1928- ), heads the reputed Pais lawyer family in the city now. Chev Gilbert Pais was appointed Vice Consul of Spain, in Madras, in 1953. He was earlier knighted in 1948 by Pope Pius XII, with the Knighthood of St Gregory the Great with the title Chevalier. This was for his exemplary and honorary services to the Church. In 1969 General Francisco Franco, Spanish head of State, Regent of the kingdom conferred on Chev Pais the 'Knighthood of Isabel La Catholica'. Later due to his ill health in the year 1970 the mantle was handed over to his son-in-law, Consul Antony's father Chevalier George Lobo, married to Inez, daughter of Chev Gilbert Pais at Milagres on January 3, 1945. They had three children, Philomena (Meena), Lloyd George Lobo (born 1950) now a lawyer in Chennai, last of all Consul Antony.

The succession: Upon the demise of Chev George Lobo, in 1985, the mantle fell on Consul Antony's mother in 1985, Mrs Inez Lobo ( (daughter of Chev Gilbert Pais born Jan 18, 1926) with The Vice Consulate being upgraded to a Full fledged Consulate. Mrs Inez Lobo was instrumental in continuing the good work very effectively and was honoured in 1997 with the 'Rociero De Honor' given by the Cultural Association of Seville, Spain. In the year 2007 Mrs. Lobo, was awarded the Knighthood of 'Cruz De Caballero de la order de Merito Civil' for her honorary and outstanding services as Spanish Consul in South India. During her tenure Queen Sophia and her sister Princess Irene of Greece visited a number of times and were often guests at the Lobo mansion, the cordiality is seen as legendary in diplomatic circles. Chev Inez Lobo held the position till her death in 2008. After a gap of 9 years the Lobo family has regained the Consular Mantle held by the family for many years, 1953 to 2008.

In June 2017, Antony Lobo the youngest son of George and Inez Lobo was appointed the Consul of Spain and Head of Mission in Chennai. The Lobo family still continues to reside at the same location for the last 70 years and the Consulate is also situated within its premises which is in San Thome Mylapur whose historicity is rarely prime.
Consul Antony Lobo's family now:
Consul Antony was born July 28, 1954; married Vinolia at Santhome Catherral Madras on Aug 18, 1984... wife Vinolia hails from a well known business family the D'Silvas' of Moodbidri, her paternal grandparents hailed from Urwa in the city and maternal grandparents from nearby Neermarg. Vinolia is a Proprietress of an interior design firm M&S Inc, Chennai and has been in the business for over 2 decades. They deal in exclusive window blinds and furniture and their clients include large corporates and hotels like the Taj group and the Leela to name a few. Vinolia nee D'Costa, a few years ago was appointed Honorary Director of the Institute Hispania, Chennai. Mrs. Vinolia Lobo has a role as hostess to celebrities from Spanish-speaking countries, including Zuleyka Rivera (Miss Universe) and the world tennis stars Raphael Nadal and Carlos Moya.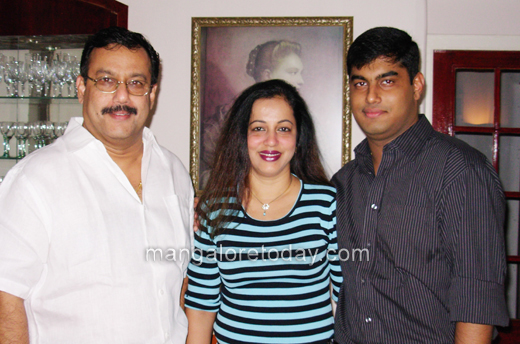 Their son Amrish, a go-getter, is presently with Baker Hughes , a GE Company. Amrish has been chosen as one of the stars of the under the age of 30 programme on Supply Chain management in the US. Amrish is presently the Director - Global Logistics, Distribution and Customer Service for Baker Hughes, a fortune 120 Company and one of the largest Oilfield services companies in the world, based out of Houston, Texas. He is also one of the youngest directors in Baker Hughes which operates in more than 80 countries worldwide, he is an eligible diplomat too.

Compiled by Ivan Saldanha-Shet