Liberation personified ...in Speech, Sound, Music
Mangalore Today News Network
By I J Saldanha Shet
Mangaluru, Oct 7, 2016: An extraordinary young lady, of our own Kudla, Mangaluru - committed to liberation of women, her forte music and sound based medical speech therapy, rare combination indeed. Jacqueline has her head on her shoulders and is aiming for the stars, a star herself no doubt. Her life and activities are focused on a bouquet of consistent achievements in her profession and her life's love - Music. Jacqeline Fernandes is a Lecturer and Consultant Speech Pathologist at Muller's Medical College Hospital. She came with a Masters in Audiology and Speech Language Pathology from the well known Kasturba Medical College, KMC. She is also the main stay of the performing musical troupe "ROL" – 'Rhapsody Out Loud'. Classically training in Hindustani Vocal Singing under the guidance of Sitar Maestro, Ustad Rafique Khan. Her hobbies and Interests are wide ranging; Singing, Oratory, Compering, Creative Writing. Other Interests: Dancing, Theater and Dramatics, Cooking and Fashion Choreography- there is more too! The only drawback is 'time' and that today is a common crunch.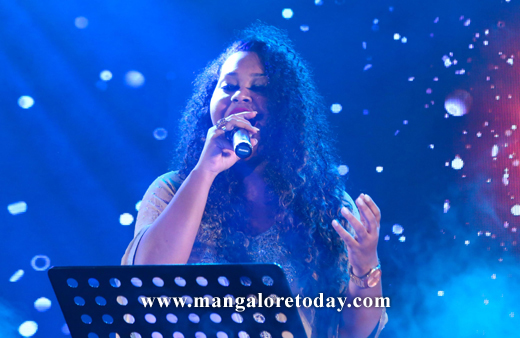 Commitment to liberation: She is sure and keen to see justice to women who have to face a lot of two faced injustice in the closed society in the region, and one sad fact that is usually seen here and is falsely labelled "Moral Policing", it should be 'immoral rowdyism'. Asked about her very demanding roles she said, "My choice is two professions, music and speech therapy, both stem from sound, to live up well to both of them in greatest measure is the aim. I want achievement to prove that being a woman, one can achieve and one can live well and definitely take up multiple roles amidst being career driven and ambitious. Life is not defined by the roles society forces on you. According to me, individuals define their own life and path way they choose to live," All this she said in one breath, perhaps enabled by her training. It would have made an ordinary person breathless.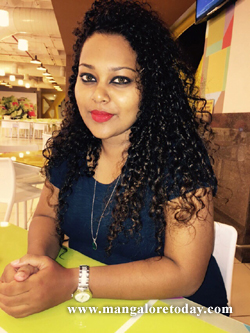 Navigating Jacqueline's life and love:
Her love of working with people, children specially, in the field of speech and hearing, gives her the blessing to work with all kinds of humans and differently able kids too, that brings joy and satisfaction beyond imagination to her, so being a Speech Therapist, anchored her firmly. Music has always been a part of life for Jacqueline, ingrained in her because of her parents, grandparents and their love for music. In Mangaluru, Exposed to a very critical side of the society that judges you for being a woman and is judgmental in many dimensions, about choices in life. Even among the educated and professionally qualified liberals, a mindset prevails. The choice to take up two professions in equal measures was sparked because of this very challenge; to achieve to be able to prove that being a woman, one can excel and one can live tall.

Perceptions of elders, family: To the family Jacqeline has always been a "gifted child". Achievements began at the age of 3 years when she bagged the third place at the 'Chitrahar' State Level Dance Competition held in Mangaluru way back in 1992-93, from then on there was no turning back. With academic proficiency, co-curricular recognition began making their way. To family elders she was always the pride of the family, "Everybody's child in the family had to be like Jackee" was what all said. To Jakee's parents she was the talent they were proud to nourish, nurture and most importantly keep rooted. As parents they took pride each time she won or achieved something and a lot has happened over the years difficult to quantify. Her parents now see Jackee as a self assured woman, achieving laurels that have crossed their expectations. As parents they always continue to be her biggest support, strength and admirers, her fans; their child whom they love hail. The outside world sure sees Jacqueline an achiever but at home, she insists to be ordinary as anyone else can be. This she stresses is one quality that will never change and a lesson that will remain with her all through life.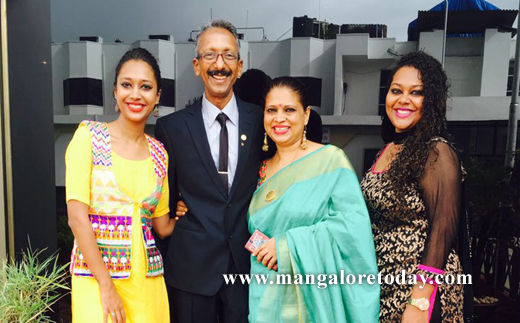 Jacqueline Fernandes, is the daughter of Blany and Sophia Fernandes, who have the well known shop 'Khazana' at Bendurwell in the city, and it is an inviting place. Jackee and her parents recall their escapade during the Gulf War from Kuwait. However, they have never looked back at it as a dark hour and settled in well here where their roots are and have grown exponentially with fond memories of the past. Jackee has plans for a doctorate in 'Voice aesthetics' to round off her professional expertise. There is still a big part of her life ahead........ it has to be still navigated.....but for now the supreme power continues to guide her as always.

Two occupations, a fabulous blending: As a Speech Therapist, the virtue of patience is the key. The journey to making a child speak or rehabilitating an individual in the field is a painstakingly slow, gradual process. Each time a success with a patient comes it marks a new milestone for me and these are the most interesting and memorable moments that I appreciate and value as a Speech Therapist. As a teacher when my students look up to me and acknowledge my call to them, comes my great satisfaction. As a Singer, winning the title of "Queen Nightingale" and the standing ovation at 'India's Got Talent' along with my band mates from ROL are the most interesting memorable recent episodes.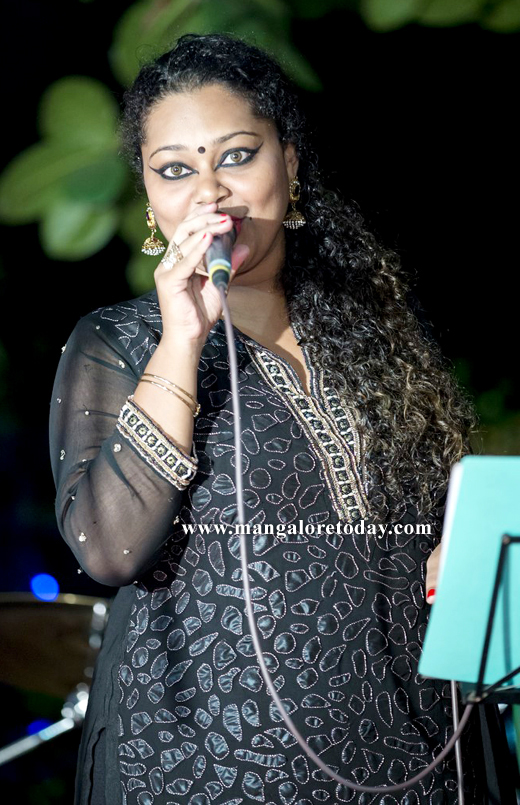 Progress into future horizons: The future a 'way and journey' that is filled with opportunities to learn more, achieve more and work more. Jackee is convinced that one's work speaks for them and she learns more in all her aspirations to polish and refine herself and prepare for the higher levels. She aspires to be an inspiration to all young people who are always in a dilemma to choose between their passion and education. Sometimes the choice is difficult but never impossible. Her life would be a lesson to inspire every girl who wishes her life to be a multi pronged plan. An example to find their identities in a society that prompts them to seek their identity by taking up another's name. She insisted, "You don't need deadlines to be set for you, you aren't a calendar planner. You have to stand up for yourself and choose to create that path of your own wherein you can achieve or create your identity and personality,".

To sum up, her well impressive, modulated explanation and cheerful relaxed approach, before she signed off, she wanted tell the good readers of 'Mangalore Today' exclusively, that books are her other 'love', fashion is her second skin. She is a prolific writer mostly in her areas of interest at work.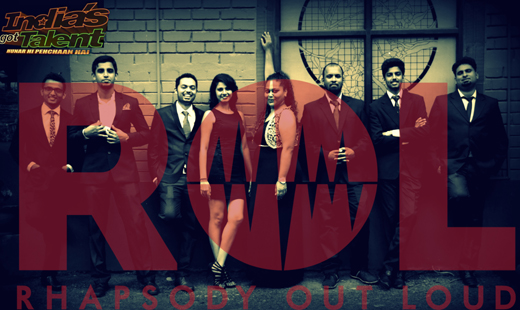 The band, "ROL" – started out as 'Rhythm of love' in 2013, the band was lead by A&A- Ashish and his sailor friend Arjun. They wanted to go up in popularity and changed the name of the band to "Rhapsody Out Loud" which highlighted the diverse and varied music it produced. They had a target for 'India's got talent' and Jacqueline's break came on a silver platter, along with a well talented drummer Sanjeeth, Sanjay's young brother. Sanjay Rodrigues, was in the orchestra at KMC, and has given Jackee tremendous support on the musical journey; he has guided her and she performs best when Sanjay is in control. The auditions in Mumbai helped to shape up. The band of 8 musicians really put their heads together to make the special music that brought out talents, demand and reputation...... for 'ROL' the band. Speech is silver, but then music is golden for Jacqueline who knows well.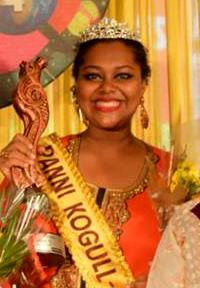 Many accolades and awards
A few of the many accolades and awards she has won, as the entire repertoire is too vast to list, here are some: Winner of the Title "Ranni Kogull" – 'Queen Nightingale' of Mangalore at the SOAD- 4, Konkani singing competition organized by 'Mandd Sobhann' in May 2015. Winner of The Western and Eastern Vocal Solo Singing Cultural Fest held by FMMC Mangalore during October 2014. Winner of several Western and Eastern Vocal Solo Singing, at the 'Inter class' cultural fest held by Kasturba Medical College Mangalore from: 2007 to 2013. Winner of several of The "Best MC" for Fashion Show, variety Entertainment at the 'Inter class' cultural fest held by Kasturba Medical College Mangalore, between 2007-13. Winner of The Creative Writing Event, at the 'Inter class' cultural fest held by Kasturba Medical College Mangalore from 2009 – 2013; apart from many more.