Judith Mascarenhas - Valiant Jewel of Mangaluru
Mangalore Today News Network
By I J Saldanha Shet
Mangaluru, Dec 5, 2015: At the Dakshina Kannada Rajyotsava celebrations at Nehru Maidan on Nov1,2015, 19 prominent people of the district were awarded the 'Rajyotsava Award 2015.' Most of them proudly received the award, one refused the award and one just could not come to the venue to receive it and a person received the same on her behalf. This very earnest, respectful, humble, and dutiful person would have certainly been glad to receive the award surely. That very special person is well known, 'a lady that is never forgotten', a social worker, teacher, politician, guide, organizer and administrator, a very devout and compact all in one, a lady in whom all qualities have blended is none other than Ms. Judith Mary Rita Mascarenhas (84 years) affectionately called "Judy Bai'. She who was active and alert serving the people in deep sincerity recently fell to a stroke and has been totally in bed requiring all her basic needs to be attended to and hardly aware of what is going on around her. When explained about her award, her face lit up happily, she gestured to those around her that she would like to receive it and added all of us will go, "I will wear my red sari" she faintly whispered which moved all present to tears. All wished her and secretly prayed she will improve and come out of this distress.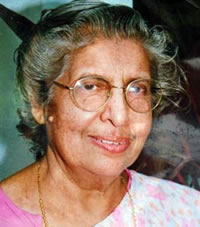 Dec 22, 1931 welcomed her into this world at Bendur in to a well known family, to Aloysius I. Mascarenhas a famous Konkani poet, journalist & social activist and Magdalene M. Mascarenhas a teacher and social worker, Judith inherited the treasure of good qualities from her parents. She completed her B.A. and B.T. with Mathematics major under Madras University with ranks in each course. Then she started her teaching career in Cambridge School Bangalore and continued in Capitanio Junior College and training Institute Mangalore for 22 years until she took voluntary retirement to dedicate herself fully to social service full time.

'Judy Bai' is the founder President and Managing Trustee of 'Preethi Neethi Trust', a registered NGO for the uplift of the needy and destitute, founded in 1991 with its office at her residence, "The Flowerette" Kadri, Mangalore – 575 002. She is the founder member and treasurer of Link Anti Addiction Citizens Committee from 1991. It is a registered body running a de-addiction hospital, counselling centre and HIV/AIDS outreach programmes. She member of the 'Mangalore Railway Station Consultative Committee' for the fourth term of 3 years each in succession. She is also joint secretary of 'Hind Kusht Nivaran Sangh' of D.K. District, and treasurer of Mahila Vedike and Nagara Parisarasaktha Okkoota, joint secretary of the D. K. Association for the Blind, one of the directors of D.K. and Udupi Jilla Mahila Co-operative Bank, one of the directors of the Canara Catholic Co-operative Educational Society, convener of Jagrath Bharath a voluntary organization working against corruption. She was a silent server who built at least 50 houses for the homeless, arrange jobs for the jobless, shelter for the destitute, artificial limbs for the disabled and many such heroic works. She took up the welfare of leprosy sufferers in a special way since long.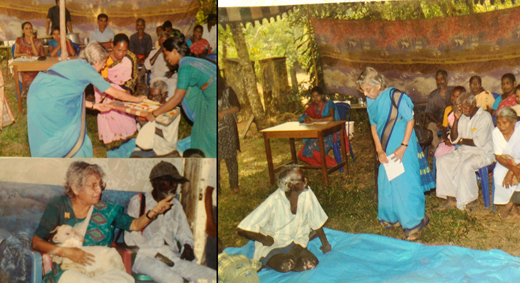 In the recent past she held several vital positions. To name a few of them: Deputy Mayor of Mangalore City Corporation for 2 terms, Corporator of Mangalore City Corporation for 3 terms of 5 years each, once on lady reserved seat and twice on general seat. Vice President of Abhaya Ashraya for 3 terms, of which presently she is the governing committee member. Nominated member of the D.K. Postal Forum for 3 terms and P.U.C. Board Bangalore for 3 years. Director of S.C.D.C.C. Bank (South Canara District Central Co-operative Bank). Also a Director of LAMP Society, S.K.C.C.W. Stores & Janata Bazaar of Mangalore. She is always known to have given her best and earned the admiration and respect of Mangaloreans.

Judith has 30 years of experience in Journalism. 5 years as editor of Konkani Youth Monthly "Yuvak",15 years as editor and publisher of Kannada Bimonthly "DEEPIKA" and 15 years as editor and publisher of Kannada Monthly "Nagara Deepika". She also ran a popular newsletter for her ward when she was a corporator.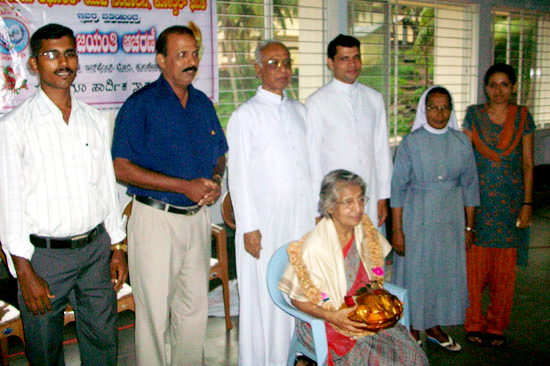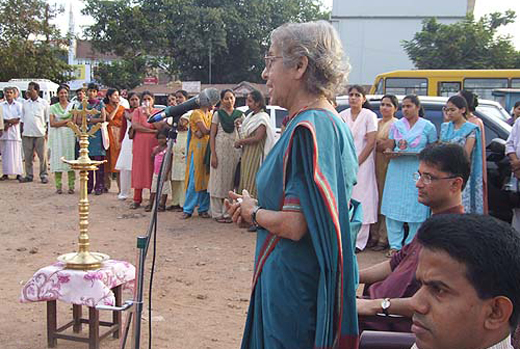 Among various awards and recognition she had received, some prominent ones are Chetana Literary society Award, by its president Dr Skanda Prasad, Mahila Sabha Award by its president Mrs. Anandi Rao, Honour for Social Service at the D.K. Jilla Kannada Sahitya Sammelan by Shri Harikrishna Punaroor and Honour for Environmental Preservation work by St. Agnes Alumni Association.

To name some of her achievements, Judith was selected for the National Tata Scholarship for higher studies in U.S.A. in Social Science and Social Work. She represented the Catholic Women of India at the International Catholic Women's meet at Rome. She was selected as a member of a Team of 4 from India to participate in the International Conference on Women and Politics in Asia (WPA) "Discovering the Gender Face of Politics" in Islamabad, Pakistan on 24th and 25th November 2005. She represented Karnataka at the South Asian countries Conference on Gender Concerns in Politics – Quotas and Beyond at Sri Lanka on 12th to 15th February 2006. She participated in the State Consultation on ADB Policies and Projects in Karnataka at Bangalore on 24th & 25th of February 2006 and gave the keynote address and moderated 2 sessions. She contested the M.L.A. elections for Mangalore Constituency on Janata Party ticket (now Janata Dal (S)) and lost by a narrow margin, no other candidate of that party have secured as many votes as she did in Mangalore Constituency. She was the nominated member of the Government appointed Coastal Agenda Task Force and Chairperson of its sub committee for Social and Human Development. She was the Executive Member of The Mangalore Diocesan Perspective Planning and Implementation committee.

Judith is a totally committed lady industrious by nature, pro-poor attitude, environmentalist, her zeal and spiritual treasure generate results, she practically has no one of her own. Her words always ring true. "Let all strive for the best for the betterment of our society in as many ways as we can, to as many people as we can, in as many places as we can and as long as we can." As this great valiant jewel of Mangaluru lies helpless let her mission be continued and all caring people extend their good will and action for her comfort and care too now.