Hari K Ravichandran - Entrepreneur of Endurance
Mangalore Today News Network
Mangalore, May 3, 2014: Indian corporate talents are making waves at global level. Many have also made it to the formidable Forbes List and one of them is a proud talent with his roots in Mangalore.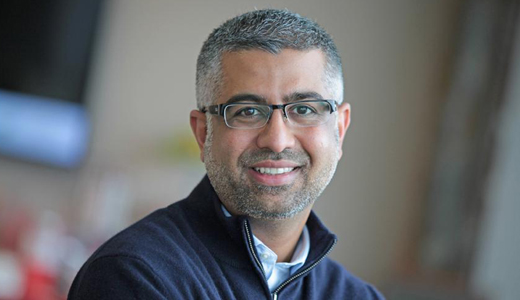 He is Hari K Ravichandran,one of the two most powerful CEOs under the age of 40 in America and who has made it to the Forbes Magazine List. Hari's parents Dr Ravichandra and Indira are from Mangalore. After his early education in the port city, he did his MBA from the Wharton School at University of Pennsylvania. He went on to earn a B.S. in Computer Engineering from Mississippi State and even studied Electrical Engineering at Stanford.
Hari proved his mettle by founding Endurance International Group, and is presently the CEO of this web hosting company. Ravichandran's firm has a market cap of $2.1 billion.

His objective is to harness the power of the web and help small business groups to prosper in the age of cut-throat competition. It is no exaggeration that it was due to his sincere and dedicated efforts in building the company over the past 16 years that has today made it a trusted partner for the SMB market. Also on board of a number of emerging companies, Hari is into BPO and web security fields too.

As a successful entrepreneur he strongly believes that a part of the revenue must go back to the society. True to his ideals, he actively involves himself in various charity projects and has proved himself to be an outstanding entrepreneur.