Crusader against human trafficking
Mangalore Today News Network
Mangaluru, Dec 16, 2019: He is a voice of hope and courage for victims of human trafficking. He is a tireless crusader and a champion of human dignity. A Mangalurean, Harold D'Souza who is a distinguished member of the US Advisory Council on Human Trafficking appointed by none other than the President of United States, is himself a survivor of labour trafficking.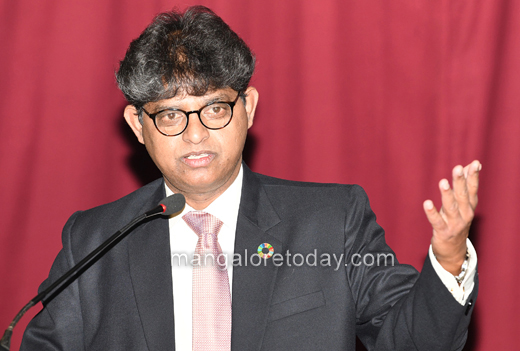 Presently based in Cincinati, United States, Harold is a Bachelors in Business and Masters in Commerce from the Maharaja Sayajirao University of Baroda. Though he held a senior manag-ement post, his American dream made him quit his job only to get exploited for as long as 133 months at the hands of unscrupulous human traffickers.

After coming out of the clutches of bondage, Harold decided to help those who were victimised like him. The trauma that he underwent gave a new purpose to his life. He is the co-founder of Eyes Open International, a non-profit organisation focused on preventing trafficking and a founding member of the National Survivor Network and CAST(Coalition to Abolish Slavery and Trafficking) He is also an expert consultant to the US Department of State's Office to Monitor and Combat Trafficking.

Harold has recently published a book titled "Human Trafficking: A Frog in a Well." Presently, he is working on his memoir.