A visionary at the helm
Mangalore Today News Network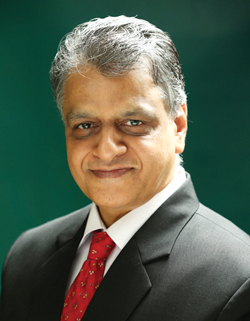 Mangaluru, May 26, 2017: It takes a lot of grit, determination, zeal, perseverance and dedication to lead a premiere private sector bank in this age of cut-throat competition. All these qualities are in abundance in Mahabaleshwara M S, a distinguished banker who recently assumed charge as Managing Director and CEO of Karnataka Bank.

In fact, he has been 'Karnataka Bank Man' for the last 32 years. His vast and rich experience spanning over 32 years in all aspects of banking both at operational and administrative level will be a major asset for the bank during the next three years when he will be in the top post.

In his maiden speech after taking over as MD and CEO from P Jayaram Bhat who will be part-time non-executive Chairman, he spoke about his goal in clear-cut terms. "My first and foremost priority would be taking forward the initiatives started by my predecessor and mentor P Jayaram Bhat, for the all round growth of the Bank and to make Karnataka Bank a preferred Bank for at least one percent of the Indians and to emerge as a well governed financial power house. With the economy showing signs of improvement, I eagerly look forward to an exciting and eventful journey with the great company of all the stakeholders, to keep the KBL flag flying high always," he said.

Mahabaleshwara M S was the Chief General Manager of Karnataka Bank before being elevated to the top post. He hails from Mavinakudige - Thotadur of Malnad district of Chikkamagaluru and had his early schooling at Government Primary & Middle School and Shree Sadguru High School, Basarikatte. Later he moved to Bhandarkar's College, Kundapura for his Pre university course and to University of Agricultural Sciences, Bengaluru for undergraduate and postgraduate courses. He has done his Masters in Agricultural Sciences, with specialization in Agronomy, from the University of Agricultural Sciences Bengaluru and he is also a Certified Associate of the Indian Institute of Bankers. He even has a Post Graduate Diploma in Business Management from St. Aloysius College, Mangalore.

Mahabaleshwara M S started his career as Researcher & Teacher at University of Agricultural Sciences, Baengaluru. His stint with Karnataka Bank began in 1984 as a probationary Agricultural Field Officer. Initially he served at Credit Department of the Bank at its Head Office, Mangaluru and played a key role in launching Krishi Card scheme of the Bank. Later on he headed Banakal, Chikkamagaluru ADB (Agricultural Development Branch) and Bangalore Kasturba Road (Forex Designated) branches of the Bank and has been the member of the prestigious 'Chairman's Club" for 5 times for his outstanding performance as Branch Head.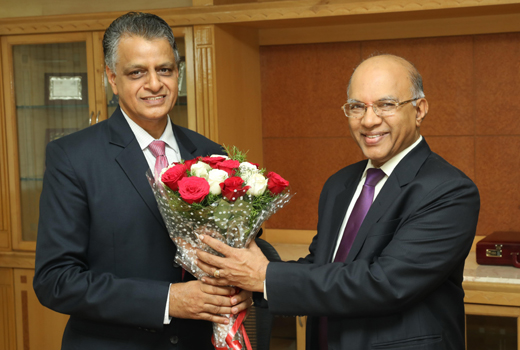 On his promotion as Chief Manager and later on as Assistant General Manager he served at Credit Department and Planning & Development Department of the Bank at its Head Office in Mangaluru. Later on he moved to New Delhi Regional Office as Regional Head, wherein he played a key role in expanding the foot prints of the Bank in the northern and north eastern part of India by opening good number of branches thus enabling the Bank to have pan India image. Subsequently he got elevated to the cadre of Deputy General Manager. He also served as Regional Head of Mumbai Region before being elevated to the Post of General Manager in 2011 at the Head Office.

On August 28, 2013 he was promoted as Chief General Manager, a Number Two position in the Bank, and was in charge of the Departments of Credit, Planning & Development, IT & MIS, Treasury & Accounts and HR & IR.

He has also been actively involved in Bank's Business Process Reengineering initiative in association with KPMG and later on played a pivotal role in the Digital Banking initiatives of the Bank. He was also working towards implementation of "KBL Vision 2020" – a five year growth plan of Karnataka Bank which aims to make Karnataka Bank a "Big & Strong Bank" with 1000 branches, 2500 ATM's and Rs 1,80,000 crores of business turnover by the year 2020. He has also served as Non – Executive Director on the Board of Universal Sompo General Insurance Co. Ltd., as the nominee of Karnataka Bank.

"I am determined to take the Bank to a new high in every single field of corporate repositioning, thus focusing on value creation for all the stakeholders and in the process make Karnataka Bank a big, strong and vibrant Bank," says Mahabaleshwara M S while envisioning his roadmap for further progress of the Bank.