The Angry Himalayas - Part V: The Incredible Story of 'Looty' the Pekinese Toy - Dog
Mangalore Today News Network
By Dr G Shreekumar Menon

Mangaluru, September 1, 2020: Victor Hugo once described the Yuanmingyuan as one of the wonders of the world. This miracle palace was extolled as the 'Versailles of the East'. From 1709 to 1860, it was the grandest imperial garden with over 1,000 palaces, 100 viewing points, and thousands of treasures, covering an area of 350 hectares. It embodied the highest level of oriental fantasy art.

Yuanmingyuan was originally founded in the reign of Emperor Kangxi (1661–1722) in 1709 as a gift to his fourth son, Emperor Yongzheng (1678–1735). After Emperor Yongzheng ascended to the throne, the Old Summer Palace continued to expand. The construction and expansion lasted for 150 years. It wasa gorgeous palace comprising marbled palaces, stately temples, towers, an extensive collection of gardens, pools, and fountains plus swarms of swans, ibis, and peacocks. The whole palace was painted and decorated with gleaming marbles, precious stones, coloured glazes, enamels, bronze and stone wares, statues, and sculptures. This grand palace was described as "the thousand and one dreams of the thousand and one nights" built by "architects who are poets".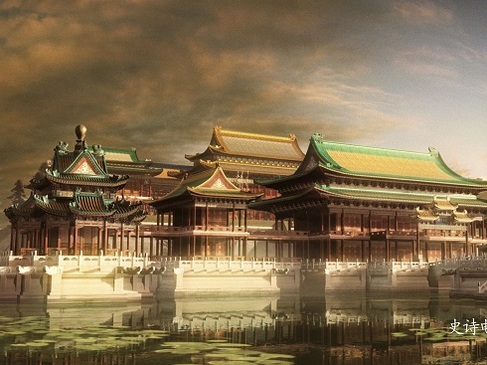 During the Second Opium War, Indian, British and French troops invaded Beijing, ransacked the Old Summer Palace, and looted its treasures, which are now displayed in museums around the world. After the looting, they set fire to the entire palace. It was said that the fire lasted for 3 days and nights. Almost all the buildings were burnt down. Only crumbling marble buildings remained. The splendour and magnificence of Yuanmingyuan disappeared in this fire.

The scale of the looting was of such huge magnitude that according to UNESCO, there are approximately 1.64 million Chinese antiques on exhibit in 200 museums in 47 foreign countries.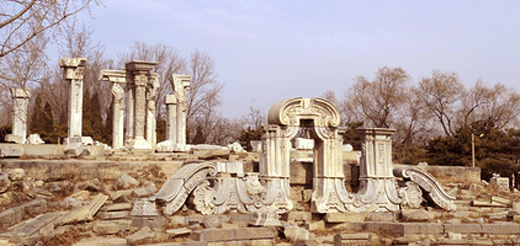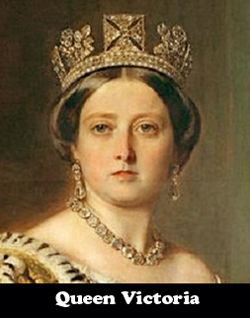 An unlikely loot that the marauders laid their hands on was the prized Pekingese dogs which was the proud possession of the Chinese aristocracy. When the Emperor Xian Feng fled with all of his court to Chengde, an elderly aunt of the emperor could not be taken and had to be left behind. When the combined Indian, British and French troops entered the palace quarters she committed suicide. She was found with her five Pekingese dogs mourning her death. These prized toy dogs were rescued and later on transported to England. Captain Dunne of the 99th Regiment presented the exotic Pekingese to Queen Victoria of Great Britain in April 1861, and she appropriately named it 'Looty'.

Looty was considered as the smallest and most beautiful dog in the entire country.

Of the remaining toy-dogs, Lord John Hay took a pair, later called Schloff and Hytien, and gave them to his sister, the Duchess of Wellington, wife of Henry Wellesley, 3rd Duke of Wellington. Sir George Fitzroy took another pair, and gave them to his cousins, the Duke and Duchess of Richmond and Gordon.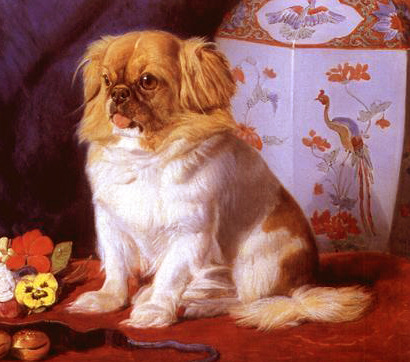 The Pekingese also known as the Lion-Dog, Pekingese Lion-Dog, Pelchie Dog or Peke,is an ancient breed of toy-dog originating in China. They are called Lion-Dogs due to their resemblance to Chinese guardian lions. The breed was favoured by royalty of the Chinese sovereign court as both a lap dog and companion dog, and its name refers to the city of Peking, present day Beijing.

A romanticized description of the Pekingese is a long-form poem entitled "Pearls Dropped from the Lips of Her Imperial Majesty Tzu-Hsi Dowager Empress of the Flowery Land." The dowager empress bred Pekingese in her royal kennel as well as breeds like Pugs and Shih Tzu. "Let the Lion Dog be small; let it wear the swelling cape of dignity around its neck; let it display the billowing standard of pomp above its back, the "dropped pearls" of wisdom begin. … Let its eyes be large and luminous; let its ears be set like the sails of war junk; let its nose be like that of the monkey god of the Hindus. Let its forelegs be bent; so that it shall not desire to wander far, or leave the Imperial precincts. Let its body be shaped like that of a hunting lion spying for its prey."

"People say it is the most perfect little beauty they have ever seen," wrote Captain John Hart Dunne, who discovered the dogs at Yuanmingyuan and let Looty make the voyage to England in his forage cap. But the queen was reportedly underwhelmed with the new addition to her royal menagerie.Looty initially refused most food, which was entirely in keeping with its pampered living. The Chinese aristocracy encouraged the Pekingese to be "dainty in its food so that it shall be known as an Imperial dog by its fastidiousness, "and recommended the breed be fed "sharks fins and curlew livers and the breasts of quails," as well as "the milk of the antelopes that pasture in the Imperial parks" (1)– items that clearly were not on the menu at Balmoral Castle, where the queen was presentedthe toy-dog Looty.

Friedrich Wilhelm Keyl was the only pupil of the animal painter Edwin Landseer, who was one of Queen Victoria and Prince Albert's favoured artists. Keyl executed many oil paintings and smaller-scale watercolours and chalk drawings of royal pets and animals. Queen Victoria commissioned Keyl to make an oil painting of Looty as he was considered 'the smallest and by far the most beautiful little animal that has appeared in this country'(2). When Keyl was asked to sketch Looty he was told he must 'put something to show its size as it is remarkably small'. The painting was exhibited at the Royal Academy in 1862 (catalogue no.296). Looty, is depicted here sitting on a red cushion in front of a Japanese vase. Beside the dog are a bunch of flowers and his collar, on which are sewn two little bells. A copy was presented to Captain Dunne in whose family it became an heirloom.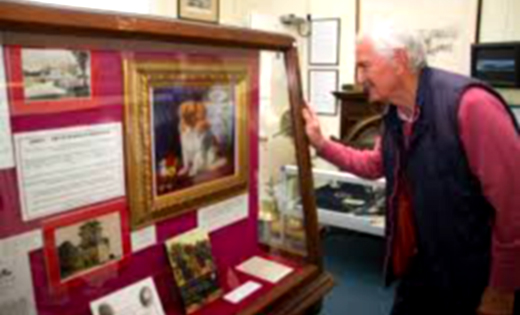 But Looty's life was not happy as it had to encounter the hostility of other palace dogs. "He was a very lonely little creature, the other dogs taking exception to his Oriental habits and appearance," recounted the New York Times.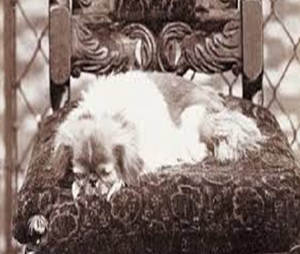 Looty initially lived at Buckingham Palace and was lonesome but later on went to live a sumptuous life of luxury at Windsor Palace until death in 1872. The gender of Looty is also not known with clarity.When Looty died in 1872, he was buried in an unmarked grave at Windsor Palace. The location of his grave is still unknown. While other pets who died were given ornate monuments, Looty did not get any monument.

Looty's isolation in the Palace holds important lessons for nations of the world facing China's aggressive expansion designs. Riding high on an unprecedented wave of economic prosperity,that has led to the flooding of world markets with cheap substandard goods and products, China's new found formula is 'economic subjugation culminates in territorial annexation'. Country after country is facing the prospect of geographical borders getting arbitrarily redrawn, oceans and islands being gobbled up, in the backdrop of the spectre of awesome military might, that China exhibits in the media from time to time. Blockades and isolation from different countries are being reported every day in the media. China's economy depends on the $2.49 trillion export market with the majority of its trade surplus coming from the US and Hong Kong. If other countries impose bans on Chinese products like how India's largest trade body Confederation of All India Traders(CAIT) has vowed to reduce the sale of Chinese products, it could impede the Chinese economy.The global isolation of China will be like how Looty was isolated by the other palace dogs of Balmoral Castle.
Related Article:
Part 1: THE ANGRY HIMALAYAS - String of pearls vs Garland of Opium

Part 2: The Angry Himalayas-Part II: Tibet Needs a Warrior - Monk or Dob-dobs

Part 3: The Angry Himalayas Part III: Opium Wars - How China Lost Vladivostok to Russia
Part IV: The Angry Himalayas - Part IV: Is It time for Opium War III?
---

Dr. G. Shreekumar Menon IRS (Rtd) Ph.D: Former Director General of National Academy of Customs Indirect Taxes and Narcotics & Multi-Disciplinary School Of Economic Intelligence India; Fellow, James Martin Centre For Non Proliferation Studies, USA; Fellow, Centre for International Trade & Security, University of Georgia, USA; Public Administration, Maxwell School of Public Administration, Syracuse University, U.S.A.; AOTS Scholar, Japan. He can be contacted at shreemenon48@gmail.com