The Angry Himalayas-Part II: Tibet Needs a Warrior - Monk or Dob-dobs
Mangalore Today News Network
By Dr G Shreekumar Menon

Mangaluru, July 16, 2020: The Tibetan people occupy the one million square mile Tibetan plateau, the highest land-mass in the world, averaging 14,000 feet in altitude, but China is sitting pretty, illegally occupying 2.5 million square kilometres of Tibetan land.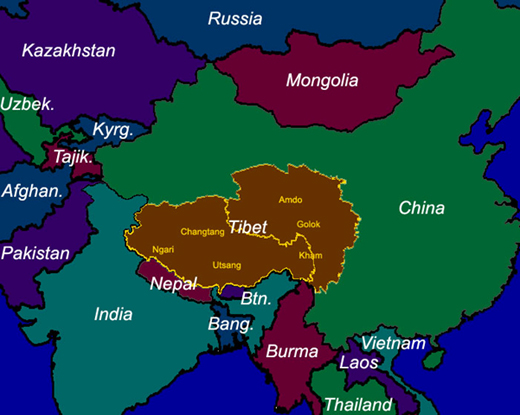 Tibet is an ancient nation with a recorded history dating back to 127 B.C.E. The Tibetan Empire reached its peak during the 7th and 8th centuries, conquering parts of Nepal and India, the Silk Route states, and briefly even T'ang China. The Tibetan kings imported Buddhism from India from the 6th to the 9th century, and became so devoted to its teachings of nonviolence and enlightenment that they neglected their empire.

In 1949 and 1950, the People's Liberation Army of the People's Republic of China invaded the eastern provinces of Amdo and Kham. In 1951, over forty thousand battle hardened Chinese soldiers marched unopposed into the Tibetan capital of Lhasa. It took the People's Liberation Army only two weeks to surround and capture Tibet's army, including the country's governor-general and his staff. With the army destroyed and no response to Tibet's appeals to the United States, India and Britain for aid, the newly enthroned fifteen-year-old Dalai Lama sent a delegation to Beijing to negotiate. On May 23, 1951, the delegation had no other option but to sign the Seventeen-Point Agreement which accepted Chinese control over Tibet in exchange for promises to leave the Dalai Lama in control of the country's internal affairs and Tibet's religion and culture untouched—promises the Chinese broke almost immediately. Since the invasion, an estimated 1.2 million Tibetans have been killed as a result of the Chinese occupation. By 1969, approximately 6,250 monasteries, the cultural centres of Tibetan life, had been destroyed. Prisons and labour camps are among the most common methods of persecution. Numerous Tibetans have perished from starvation and hard labour while in captivity. The most serious threat facing Tibetans is the systematic transfer of Chinese people into Tibet. More than 8 million Chinese have now settled in Tibet, a population transfer that threatens to overwhelm the remaining 6 million Tibetans and their distinct ancient Buddhist culture. Most of Tibet's monasteries were destroyed in the 1960s and 1970s during China's Cultural Revolution. Thousands of Tibetans are believed to have been killed during periods of repression and martial law. The Dalai Lama says 1.2 million people were killed under Chinese rule.

In March 1959, spiritual leader Dalai Lama escaped from his homeland in Tibet amid a Chinese crackdown and was granted refuge in India. India granted the Tibet leader asylum on April 3, 1959 and permission to establish a government-in-exile in the northern hill station of Dharamsala, already a sanctuary for thousands of Tibetan exiles fleeing Chinese repression.

Tibet continues to be under the illegal occupation of China and thousands of refugees eke out their living on the streets of India selling carpets, rugs and artefacts. There is no worthwhile independence movement, hardly any military or monetary aid to support resistance against the Chinese might. The Free Tibet movement is supported by a few Western anti-China forces, however there is no strong liberation movement worth the name.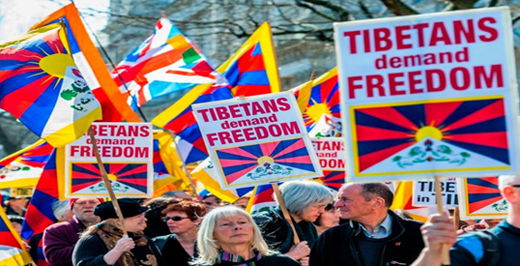 Not satisfied with gobbling up Tibet, the Chinese want to roll down the Himalayas into India. If India is not alert it will face a similar situation as Tibet. Vast chunks of Indian land are being claimed by the Chinese from time to time to suit their expansionist designs. Buddhist pacifism and Hindu tolerance cannot subdue Chinese bellicosity. The time has come to resurrect Warrior-Monks or Dom Doms of Tibet.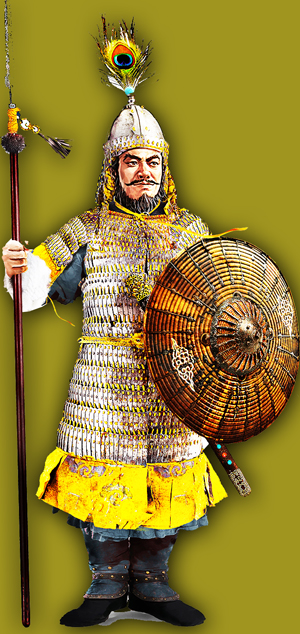 Kham, a region in the south east of the ancient mighty Tibetan Kingdom is the birthplace of all Khampas, the legendary and fierce warriors mentioned in Tibetan history. The Khampa warriors or Buddha Warriors as they are also known have been an integral part of Tibetan Army and have been protecting His Holiness Dalai Lama throughout. For a Khampa, life is always dedicated to his land and he is expected to fight till the last drop of his blood. When Communist China started invading the land of Buddha in 1950, and razed their monasteries in eastern Tibet, the Khampas or the "Buddha Warriors" put up fierce resistance. Despite the hardships and the political and military pressure from both China and Nepal, the Khampas did succeed in temporarily taking control of large areas of Tibet during the territorial conflict. However, China and Nepal joined forces to crush the Khampas and the Dalai Lama, being the ultimate authority in Tibetan Buddhist culture, sent the Khampas a taped message asking them to lay down their arms to spare themselves a bloody confrontation. While some of the warriors accepted the Dalai Lama's request, few of them chose to commit suicide rather than face dishonour by surrendering. Those who surrendered were murdered in cold blood by the joint team of Chinese and Nepalese army including the entire leadership of Khampa movement as also their last General Wangdu.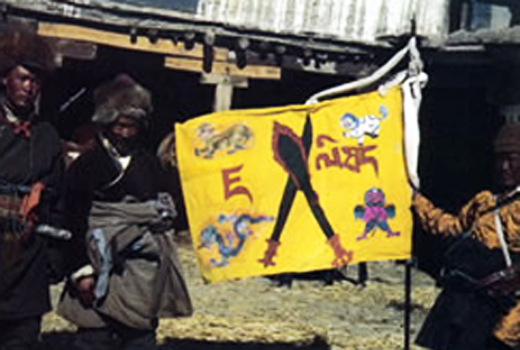 Starting in the mid-1700s, the British began trading opium grown in India in exchange for silver from Chinese merchants and soon the British began shipping tons of Opium into China using a combination of commercial loopholes and outright smuggling. Consumption of opium in China skyrocketed, as did profits, and the Narcotics bonanza ultimately ruined China. Though trafficking activities of British maritime merchants led to the full blown emergence of the Chinese Opium problem, smuggling through the land route by Tibetans also had a role in China's 'Century of Humiliation'. India was not the only source of Opium, the fields of Yunnan and Sichuan cultivated large quantities of this precious commodity. While the Tibetan Opium problem is very minor in quantitative terms, the role of Tibetans in running illicit drug trafficking through the imperial borders is noteworthy. Indian Opium was smuggled under British supervision into Xinjiang via Kashmir, Badakhshan (Afghanistan) and Kokand, an Uzbek State on Xinjiang's western border, and to flow ultimately into mainland China.

Rangpore, now known as Rangpur in present day Bangladesh, was a centre for Opium cultivation even before the British set foot here. Market mechanisms directed Opium flows in multiple ways. Two States within easy reach of Rangpore was Cooch Bihar on its northern border and Bhutan further north. When Cooch Bihar came under British control, a trade route emerged between Rangpore and Tibet across Cooch Bihar. Thus Rangpore became a centre of Tibetan Opium trade. The political geography of local trade was on the side of smugglers. The multiple crisis faced by the Qing dynasty after its defeat in the first Opium War (1839-42), including the complete collapse of its authority in Xinjiang during the 1870's, removed all dynastic limitations on the opium traffic, permitting an unfettered expansion of the market system into regions of inner Asia.

Tibet is home to an exceptionally beautiful genus of poppy known as Meconopsis. Among these is the famous blue poppy, but different species grow a range of striking colours including yellow, red and purple. These poppies grow in the thin air of the alpine regions of Tibet and are amongst the highest growing flowering plants on earth.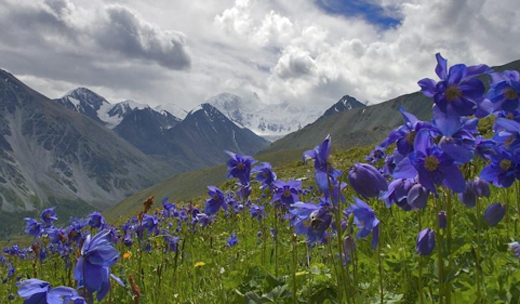 Is it not time for India to resuscitate the Tibetan poppy hills? Is it not time to galvanize the Khams to revive the Opium trade and subject China to Opium War III?

Strengthening Indian military prowess cannot deter the Chinese from their expansionist designs and manoeuvres. A strong energized Tibetan freedom movement is long overdue. Most of the Tibetan refugees are wandering in the streets of India selling rugs and trinkets. They need to be consolidated, motivated and compelled to liberate Tibet. They need to be groomed and trained to become spies, saboteurs and insurgents who by using guerrilla tactics can wreak the Chinese invaders. Chinese troop movements across China Occupied Tibet (COT) can be crippled and decimated by such Tibetan guerrilla groups. Self- immolating Buddhist Monks cannot guarantee Tibetan freedom but a vibrant insurgency reverberation across COT, can rattle the Chinese and derail its wide expansionist plans in various directions. The Uighur Muslims who are undergoing enormous repression can be motivated to open up another flank against the Chinese. If such strategies are not developed, the Chinese will soon gobble Nepal and Bhutan, and then their preposterous border claims will extend to Kolkata and Mumbai, as their goal is accessing Bay of Bengal, Arabian Sea and the Indian Ocean. Indian rulers need to think for the next hundred years, so also all countries facing Chinese expansionist urges cloaked as border disputes. An economic boycott of China as mooted by the Americans can bring Chinese economy to a grinding halt, create dissension against the present ruling dispensation and pave way for democracy in China, Tibetan independence, Uighur independence and autonomy for Hong Kong. India will have to become the torchbearer in this emerging restructuring of China.

Part 1: THE ANGRY HIMALAYAS - String of pearls vs Garland of Opium
---

Dr. G. Shreekumar Menon IRS (Rtd) Ph.D: Former Director General of National Academy of Customs Indirect Taxes and Narcotics & Multi-Disciplinary School Of Economic Intelligence India; Fellow, James Martin Centre For Non Proliferation Studies, USA; Fellow, Centre for International Trade & Security, University of Georgia, USA; Public Administration, Maxwell School of Public Administration, Syracuse University, U.S.A.; AOTS Scholar, Japan. He can be reached at: shreemenon48@gmail.com