First College of Fisheries in India - A Golden Jubilarian
Mangalore Today News Network
By I. J. Saldanha Shet
Mangaluru, July 6, 2019: The historic twin coastal districts of DK and Udupi through their length and breadth, are surprisingly blessed by a vast number of prime educational institutions dotting their terrain. As most students hailing from not only across India but from many pockets of the globe will confirm, the welcoming atmosphere, good transportation and infrastructure, friendly knowledgeable caring people, non-discriminating, and a high quality of educational expertise that assures a sound education are some of the benchmarks. Inviting a huge number of youth to get higher education in the field of their choice in the broad range of disciplines available here is wonderful. This region is home to five universities, 9 medical colleges, several professional colleges, 135 degree colleges and over 1000 schools of high level. The "Mangalore Today" May 2019 issue highlights some of the great institutions and their goodness.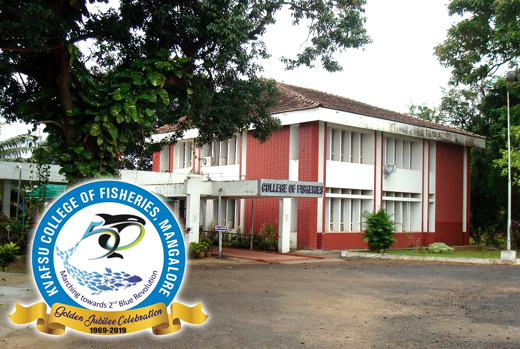 Here, we will just take a look at one rare half a century (50 years) old "College of Fisheries" right in the city of Mangaluru. It was the first fisheries college in India set up by the then University of Agricultural Sciences, Bangalore. It has every right and reason to be in Mangaluru, as fish and all sea food is the 'Manna' of the Tuluvas, not only as a staple food but as wealth and livelihood from ancient times. The legend of Parasurama is cited and confirmed that this strip of Tuluva land has been reclaimed as a boon to the Tuluva folk centuries ago.

The Twin Campus College:
The main campus with administrative block, library, departments of Aquaculture, Fisheries Microbiology, Fisheries Resources and Management and Aquatic Environment Management departments, hostels (both for boys and girls) guest house, auditorium, sports complex and swimming pool is located at Yekkur, Kankanady, Mangalore on NH 66 and the Technology Wing located at Hoige Bazar, adjacent to an ancient artistic lighthouse opposite the "Aluve Bagilu" (estuary) of the Nethravathy River and Arabian Sea and has department of Fish Processing Technology and Fisheries Engineering Technology.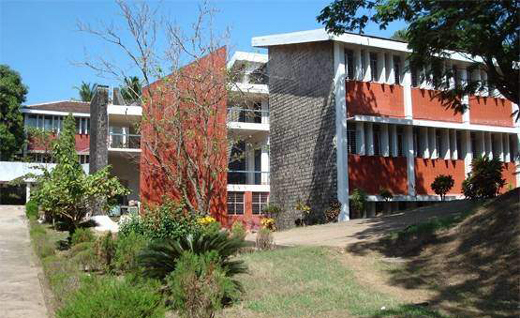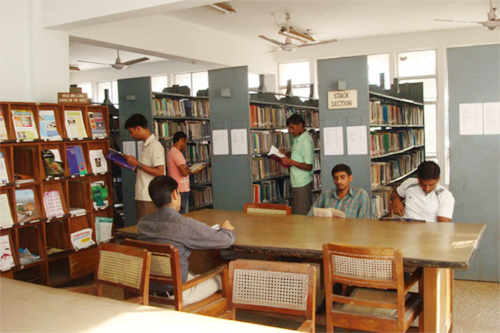 This leading organization, College of Fisheries, possesses the physical, administrative, curricular infrastructure to manage the academic and training programs. The College has 35 faculty members specialized in various branches of fisheries sciences, basic sciences and peripheral areas. Many of its faculty members have obtained their higher education and training in reputed institutes in India and abroad.

The advanced scientific labs in the College: Microbial Resource Centre (recognized by the UNESCO), Disease Diagnostic Centre, Nutrition and Histopathology, Post-Harvest, Bioinformatics, Fishery Engineering and Electronics, environmental pollution monitoring and ecosystem study, geo-spatial hydrology and remote sensing. The faculty has experience in developing and implementing various research and consultancy projects in the above areas. The College is successful in securing funds for research and extension through external funding agencies and there are 20 ongoing research projects with good funds.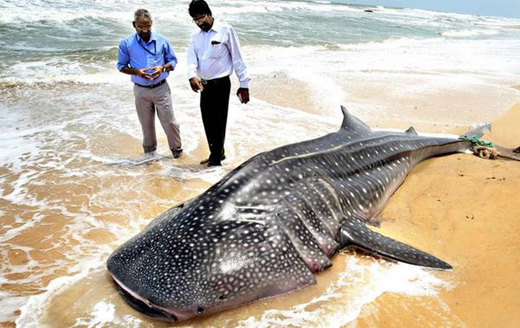 Prof. A. Senthil Vel along with team of scientists from the College of Fisheries, Mangaluru, examined the Whale Shark found dead in Surathkal beach recently.


The College's Golden Year 2019:
Established in 1969, the College of Fisheries, Mangaluru, is in its 'Golden Jubilee Year 2019' - 50 years. It was the first fisheries college in India set up by the then University of Agricultural Sciences, Bangalore. This premier fisheries education and research institute is now under the Karnataka Veterinary, Animal and Fisheries Sciences University, Bidar. Prof Senthil Vel A, took charge as its new Dean (Fisheries) recently. An alumnus of the same college Prof Vel was earlier a scientist in the Union Ministry of Environment, Forest and Climate Change, Delhi, for nearly three decades. About his vision for the fisheries sector in the country, Prof. Senthil Vel, now Principal states, "I am planning to set up a centre for environment conservation and pollution related studies in the college. It is to do the fingerprinting of pollutants. Let us have a detailed catalogue of such matter. Today the main problem for pollution control is that we don't have data. We are also planning to set up a centre for excellence for skill development in fisheries sector and also on plastic."

On the plan for plastics: The Principal Prof Senthil Vel pointed out, "Today there is more plastic in the sea than fish and sea creatures of all types are the most affected by it. Plastic gets accumulated in the coastal area and they don't go into the deep waters. Plastic over a period of time emits wide spectrum of toxins locked in it. The quality of fish is rapidly deteriorating season after season. A proposal is with the Union government to study the entire plastic load in the coastal area and coastal waters in the country by making our college the nodal body for the task. If it gets approved we will coordinate with other colleges of fisheries in the country and other line departments to conduct stock assessment of plastic and remove them as much as possible and sending them to recycling units."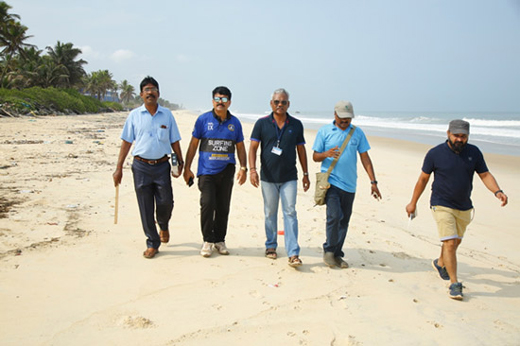 Team of professors from college of fisheries walked along the Panambur beach to take stock of severity of the tarball deposition


Marking the 'Golden Jubilee: It is desired to set up an agenda on how the college should be in the next 10 years. Focus is on sustainable development goals. Trying to bring this college into a good platform at international level is one big aim. To mark the 50 years milestone of the College, several programmes and workshops have been done from October 1, 2018. From January to June 2019, so far six lectures have been held as part of an ongoing series. Many other celebrations will continue till the year end. This College of Fisheries in Mangaluru, is a premier Fisheries Education and Research Institute. The mission of the College is to promote a greater understanding and appreciation of the biological, technical and economic importance of fisheries and related areas. The mandate of the College is to plan, undertake, aid, promote and coordinate education, research and extension in Fisheries Science. Being a premier fisheries institute, the college continues to play a key role in fisheries education and research in the country today, with the experience of 50 years as good currency.

Fishco Festival - The student association of the college organizes the Fishco Festival every year. Forty colleges from all over the Udupi and Dakshina Kannada districts participates in it. The three-day event comprises fine arts, literary, and cultural competitions.

Mangaluru's 'College of Fisheries Alumni Association' (COFAA) started in 1980 by a group of like-minded alumni led by R N Ramachandra under the guidance of Prof. H P C Shetty is enjoying patronage and support from its members. Over 1400 graduates passed out from the portals of the college are contributing significantly for the development of the association and the institute. Over the last 30 years the COFAA has undergone a metamorphosis with its own office building cum guest house on the campus.

The College offers B.F. Sc. (4 years), M. F. Sc. (2 years) and Ph. D.Programs (3 years) in Fisheries Sciences. The M.F.Sc. and Ph. D programs have 5 branches namely Aquaculture, Fisheries Microbiology, Fish Processing Technology, Fisheries Resources and Management and Fisheries Environment and Ecology and MFSc in Fisheries Engineering Technology. Mangaluru in the last 50 years from 1969 to 2019, has held aloft the fisheries advancement not only in India but the entire region and leaders in the field are sure it will be the hub of this technology for a long long time to come and reach it's centenary.