Marriages made in heaven, big fat weddings made in India
Mangalore Today News Network
Mangaluru, Jan 5, 2016: Recall the many recent weddings running into crores of rupees - note ban or not. May be one big fat wedding is all set to happen in DK on our very own door step. So, it is worth to enlighten our selves about the lavish wedding obsession that we have in our Indian mind set. why is it hyped to such a high degree. though nothing about it's future is certain or guaranteed. even after spending those crores and making a huge song and dance.


Businessmen and politicians conduct weddings for their children which are unbelievable. The media asked how Janardhan Reddy, the former minister for mines in southern Karnataka state, could have spent so much money. The focus intensified even more after the federal government withdrew high denomination bank notes causing a cash crunch.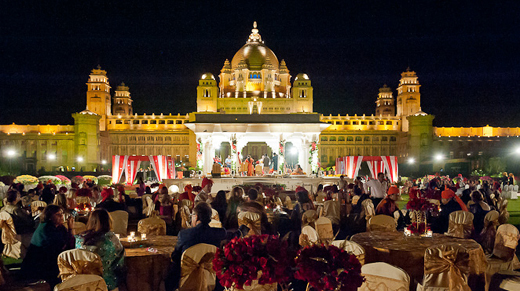 Weddings are always the biggest event for any family, rich or poor. Its ostentatious nature grows in proportion to the wealth of the family, often making weddings an occasion to showcase the family's affluence and social standing. The brazen extravaganza grows even more when coupled with a sense of competition and intention to outdo neighbors and friends.

The wedding season begins with the end of the monsoon and peaks in December - January, cheering up not only those getting ready to marry, but also a large market of service providers. The business of marriage feeds a huge service industry: designers, caterers, decorators and equipment providers. Contractors are available to create tents that look like the Taj Mahal or the Mysore Palace to accommodate guests. For example, Reddy re-created scenes from his home village, his ancestral house and a palace!

That is only the beginning. Even more money is needed for designer wedding dresses, clothes for families and the jewellery. Each season, shops and designers come out with new dresses and styles of jewellery with diamonds, rubies and other precious stones embedded in gold and platinum. Business thrives on the show of wealth.

In the last few decades, event management companies have emerged offering a sort of single-window service for marriages. They take care of every aspect of a wedding from invitation cards to return-gifts and everything in between, for a fee. They offer new comfort levels for rich families who can avoid the irritation of hunting for what they have in mind. The event management experts know the cost and availability of what their clients desire and will make it happen within the limited time available. The Reddy wedding was indeed a professionally managed event.

The "big fat Indian wedding" has gone global with couples from the West heading to the palaces of Rajasthan and elsewhere to have their dream weddings designed. For most overseas wedding teams, the Indian wedding becomes an event of fun, color and exotic excitement. An Indian wedding in the palace, clad in traditional royal dress is good for foreign photo albums but it's not close to Indian culture that sees weddings as something sacred and binding.

The urgency and sense of necessity makes it a flourishing industry. Current estimates show the Indian wedding industry to be worth over US$1 billion annually and is growing about 25 percent a year. It is estimated that people spend one fifth of their lifetime's wealth on a wedding ceremony, according to a Business Insider report.

As half of India's 1.25 billion people are under the age of 25, there will be enough weddings to keep the boom going. Even a low-cost wedding in a small town can cost a million rupees (some US$15,000). It is more expensive for the bride's family as they have to buy jewellery, special clothes and give gifts (a modern dowry) to the groom's family.

Considering that an average middle-class worker earns about 25,000 rupees ($370) a month, marrying a girl in the family becomes a huge expense. There are numerous instances of families getting impoverished due to the expenses incurred. As the benchmark of expenses and flamboyance goes up, the middle class are struggling to keep up the pace, making it a concern for the government.

The ostentation cuts through religious lines, Christians and others are no exception. Church officials often admonish people not to turn the sacrament of marriage into a show of wealth. A 2009 circular, urged people to not boast of the number of guests attending their wedding.
"It is desirable that expenditure for wedding celebrations be shared equally by both families …. that the focus should be on the joy and sharing in the wedding not so much on the pomp and show," the circular said.

And yet, "the big fat Indian wedding" continues to grow. Despite a general agreement on the need to cut ostentation, the trend keeps growing. Change will happen only when society understands the waste and ego ride of all this falsehood and individuals take firm stand against it.