The Angry Himalayas - Part IV: Is It time for Opium War III?
Mangalore Today News Network
By Dr. G. Shreekumar Menon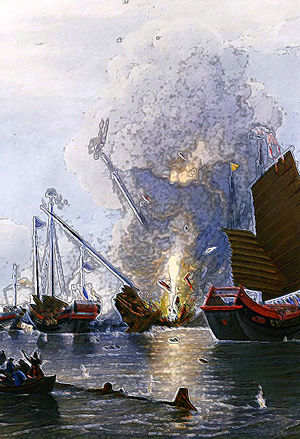 Mangaluru, August 15, 2020: The defeat of the Qing Empire in the Opium Wars led to different European powers claiming monopoly over different parts of China. China not only had to face the onslaught by Indian, British and French forces but also other small neighbouring countries. In 1852, King Mongkut (Rama IV) of Siam (Thailand) bowing to British pressures, established a Royal Opium Franchise, which was then farmed out to Siamese Chinese. Three years later, under the terms of the Bowring Treaty, Siam accepted British opium free of duty, with the proviso that it was to be sold only to the Royal Franchise. (A year later, in 1856, a similar agreement was negotiated with the United States.) The opium farm became a source of wealth and power to the royal government and also to the Chinese secret societies or triads that operated it.

Western nations were also quick to demarcate chunks of Chinese territory as falling in their sphere of influence. Britain claimed 'because of Hong Kong, the Pearl River Basin is my sphere of influence'. Further to the west, the French claimed 'well, we've got Vietnam, and therefore the Red River Basin of south China is our sphere of influence'.

"The British would further claim 'Shanghai is a very important commercial centre of ours, so we claim the whole of the Yangtze River Basin to be our sphere of influence'.

Similarly, Germany got Shandong province and tried to extend it along the Yellow River. Russia claimed Manchuria and what is now Chinese Turkestan. Thus the Opium Wars disfigured and mutilated the map of China.

Present-day Chinese are taught that the Opium Wars were wars of aggression that led to the hard lesson that "if you are 'backward,' you will take a beating." These lessons shaped the rationale for the Chinese Revolution against imperialism and feudalism that emerged, and then succeeded, decades later.

One phrase that is ubiquitous in China, so that new generations learn the hard lessons of national integrity is: "Wu wang guo chi. "Don't forget national humiliation."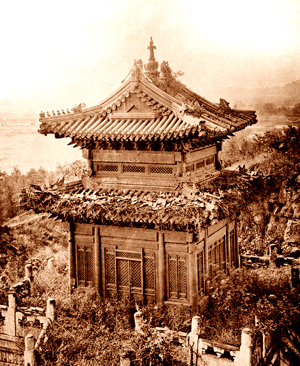 Students are taught about the ravages caused by foreign powers during the Opium Wars. Every Chinese text book contains gripping images of the ransacked Imperial Palace- Yuanming Yuan, which was destroyed on 18th October 1860.Though the destruction was a powerful symbolic act which culminated in the ending of the Qing dynasty it was carried out in retribution for the brutal torture and murder of British, Indian and French prisoners of war. Many reports have described it as China's ground zero - a place that tells a story of cultural destruction that everyone in China knows about, but hardly anyone outside. The palace's fate is bitterly resented in Chinese minds and gets constantly depicted in Chinese popular films, generating acrimonious social media debates, and furious arguments about international art sales belonging to the Opium War period.

The ruins are even now meticulously preserved - piles of scorched masonry, lakes with overgrown plants, lawns with a few stones scattered where many buildings once stood. The site swarms with Chinese visitors, taken there regularly as part of a government-sponsored "patriotic education" programme.

Students in China are taught that the palace had the most beautiful collection of architecture and art in the country. Yuanmingyuan meant - Garden of Perfect Brightness - where Chinese emperors had built a massive complex of palaces and other fine buildings, and filled them with cultural treasures.

A new digital reconstruction by a team at Tsinghua University gives a vivid idea of what this extraordinary place looked like when, in 1860 a joint Indian-British-French army ransacked, destroyed and looted it.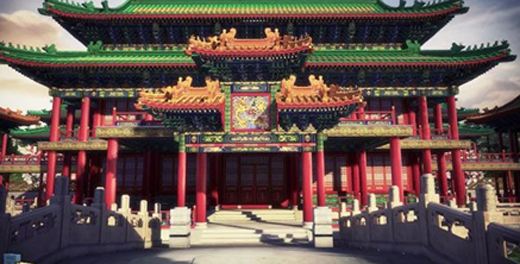 Immediately after the Summer Palace's destruction in 1860, the 8th Earl of Elgin made a triumphant entry to the centre of Beijing, his procession symbolising British and Western domination - and Chinese humiliation.

Many famous personalities of the British Empire were actively involved in trading opium, including Robert Clive, Warren Hastings, Cornwallis, Raffles, and Swettenham. Jardine, Matheson & Co was the biggest importer of opium into China.

After the 1989 Tiananmen Square protests against communist rule, China's leadership has tried to reinforce its dictatorship by bolstering patriotic pride in the country's history - and teaching citizens that only a strong government can prevent a repeat of the 19th Century humiliation by foreigners. The ruined site of the old Summer Palace offers an ideal place to ignite patriotic fervour, and ignite in future generations a secret desire for vengeance.

The Chinese Communist Party is setting to right the injustice of the century of humiliation by achieving "the great rejuvenation of the Chinese nation." China's authoritarian dictator President Xi Jinping has widely promoted the "Chinese Dream" of achieving rejuvenation. Called 'fuxing' in Chinese, this rejuvenation is an end state in which China has overcome the humiliation of colonial history and becomes the most dominant power on the planet. China's new found wealth is the key factor driving its expansionist agenda. China's "wiping clean" of past humiliations involves a grandiose agenda of unbridled expansion into more than 20 countries, comprising the following:

1. Entire Tibet has been conquered and the population undergoing severe repression and 'ethnic cleansing'.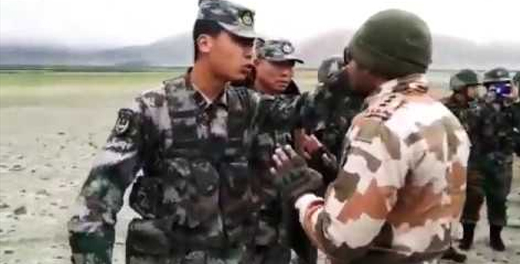 2.The Indo-Tibetan border is now claimed to be the Indo-Chinese border, new border disputes are being raked up and China now occupies 38,000 sq km of Indian territory in Aksai Chin. Fresh claims have been made on Arunachal Pradesh and Ladakh. These led to the recent clashes between the PLA and the Indian Army in Galwan area on June 15th2020.

3.Japan – Parts of South China Sea particularly Senkaku Islands, Ryukyu Islands are claimed by China.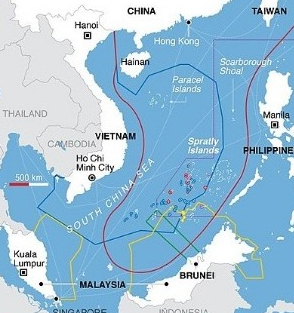 4.Vietnam – China claims large parts of Vietnam on historical precedent (Ming Dynasty, 1368-1644). Also, Macclesfield Bank, Paracel Islands, parts of the South China Sea and the Spratly Islands.

5. Nepal – China claims parts of Nepal dating back to the Sino-Nepalese War in 1788-1792. China claims they are part of Tibet, and hence a part of China.
6. China has claimed all of North Korea on historical grounds (Yuan Dynasty, 1271-1368).

7. The Philippines – Parts of the South China Sea are contested between China and Philippines. The Philippines took this to the International Court of Justice, where they won the case but the Chinese did not abide by the order of the ICJ.

8. Russia – 160,000 square km is still unilaterally claimed by China, despite China signing several agreements about the disputed areas.

9. Singapore – Parts of the South China Sea are contested by both countries.

10. South Korea –China has claimed all of South Korea on historical grounds (Yuan Dynasty, 1271-1368).

11. Bhutan – Bhutanese enclaves in Tibet, namely Cherkip Gompa, Dho, Dungmar, Gesur, Gezon, Itse Gompa, Khochar, Nyanri, Ringung, Sanmar, Tarchen and Zuthulphuk, Kula Kangri, and the western Haa District of Bhutan is claimed by China.

12. Taiwan – China claims all of Taiwan.

13. The Paracel Islands, also called Xisha Islands in Vietnamese, is a group of islands in the South China Sea whose sovereignty is disputed among China, Taiwan and Vietnam and Burma.

14. Laos – China claims large areas of Laos on historical precedent (China's Yuan Dynasty, 1271-1368).

15. Brunei – China claims the entire Spratly Islands.

16. Tajikistan – China claims the entire Tajikistan based on historical precedent (Qing Dynasty, 1644-1912).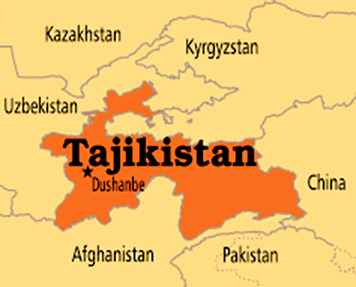 17. Cambodia – China has claimed parts of Cambodia on historical grounds (China's Ming Dynasty, 1368-1644).

18. Indonesia – Parts of the South China Sea are claimed by the Chinese.

19. Malaysia – Parts of the South China Sea, particularly the Spratly Islands in which Brunei is also involved.

20. Mongolia – China claims all of Mongolia on historical precedent (Yuan Dynasty, 1271-1368)

But, Mongolia, under Genghis Khan, had occupied China!

What Beijing calls the "wiping clean" of past humiliations would involve the complete gobbling up of Asia under one pretext or the other. Economic policies are covertly forging the way for military aggrandizement. It is the same old formula of Great Britain that erupted into the Opium Wars.

The present Chinese Communist Party (CCP) like the Qing Dynasty will lead China into self-destruction and will take down the Chinese people, society and the Chinese economy down with it. It will undo what in 1992, the visionary leadership of Deng Xiaoping did to attract foreign investment:
* Exemption from corporate income tax.
* Exemption from VAT and other business taxes.
* Free/cheap land and rent.
* Exemption from social welfare payments for employees.
* Exemption from personal income taxes for foreign employees and executives.
* Freedom from control by the CCP.
* Freedom from worker unions.

The average salary of a Chinese worker in the private sector was US$ 150 per year, working 12 hours a day, 6 days a week with no attendant benefits required to be provided to the worker. These measures encouraged rapid flow of foreign investment into China. However, in 2020 all these exemptions have been withdrawn and now foreign owned companies pay 35% tax.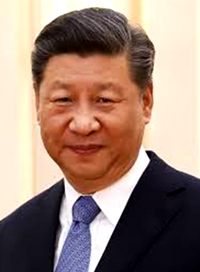 China also introduced China Compulsory Certification (CCC) where foreign owned companies had to hand over all details, designs, processes of their products and services along with samples to Chinese authorities. This resulted in cheaper copycat products flooding countries at throwaway prices, leading to China's economic domination of world markets. This uncontested monopoly has tempted Premier Xi Jinping to fantasize about Asian territorial annexation under one pretext or the other.

Globally there is fear and anxiety about Chinese secret aspirations and intentions. Many countries are seriously contemplating an economic boycott of China which will cripple its economy. USA and India have already started tightening the noose, if other nations join in this endeavour, the Dragon will face another round of 'Humiliation', and like the Qing dynasty ended, the Xi Jinping rule will shatter into smithereens. In 2020 it is the same Opium War players preparing for the next round – India, UK, USA, France, Japan and 20 other nations of Asia. The battlefield is getting readied.


Related Article:
Part 1: THE ANGRY HIMALAYAS - String of pearls vs Garland of Opium

Part 2: The Angry Himalayas-Part II: Tibet Needs a Warrior - Monk or Dob-dobs

Part 3: The Angry Himalayas Part III: Opium Wars - How China Lost Vladivostok to Russia

---

Dr. G. Shreekumar Menon IRS (Rtd) Ph.D: Former Director General of National Academy of Customs Indirect Taxes and Narcotics & Multi-Disciplinary School Of Economic Intelligence India; Fellow, James Martin Centre For Non Proliferation Studies, USA; Fellow, Centre for International Trade & Security, University of Georgia, USA; Public Administration, Maxwell School of Public Administration, Syracuse University, U.S.A.; AOTS Scholar, Japan. He can be reached at: shreemenon48@gmail.com