2 stabbed after 2 groups clash as Ram Navami procession crosses mosque in Hassan
Mangalore Today News Network
Hassan, Mar 31, 2023: Violence erupted after two groups clashed when a Ram Navami procession was passing by a mosque in Karnataka's Hassan on Thursday. Two people sustained injuries after being stabbed during the attacks, police said.

According to police, a total of four people were injured and three of them were identified as Murali, Harsha, and Rakhi, all from the Hindu community.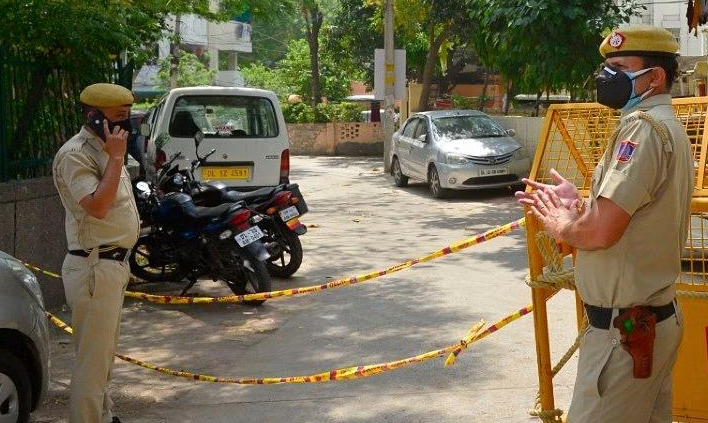 Quoting a complaint, police said two miscreants from a different group entered the rally, stabbed the four people, and fled the scene.

The incident took near Channarayapatna when Bajrang Dal activists were holding a Ram Navami rally.

Police said when the procession reached a mosque on Begur road, two people engaged in an argument with the Bajrang Dal activists and stabbed four people.

Meanwhile, another complaint has been filed, where Azhar Ahmed has claimed that a few people in the procession were carrying stones and canes with them, police said.

Ahmed told police that people who were a part of the rally shouted slogans such as "Muslims should be chased to Pakistan" and "they should not stay here".

He claimed that he was rounded up by some of the Bajrang Dal activists, while others hurled stones at his vehicle and him. He alleged that 15 to 20 people tried to attack him and he escaped the spot with the help of two others.

After a preliminary investigation, police termed the incident a 'minor scuffle' and arrested nine people.

Several incidents of violence were reported from across the country between groups during the Ram Navami celebrations on Thursday. A case has been registered against 200 unidentified people after violence erupted during the Ram Navami procession in Bihar's Munger. It has been alleged that when the procession entered the Hazratganj Mohalla area some objectionable words were spoken.
Courtesy: India Today