Shree Ganeshotsava Samiti Tulu Koota Muscat celebrates 38th year Ganesh Chaturthi
Mangalore Today News Network
Muscat, Sep 12, 2022: Lord Ganesha is a symbol of magnificence, God of wisdom, the remover of vighnas and leader of the people. Ganesh Chaturthi, a metaphorical festival of devotion and fervour, organised in a traditional & eco-friendly way at Muscat Shiva Temple Hall from 31st August to 2nd September 2022, by Shree Ganeshotsava Samiti Tulu Koota Muscat.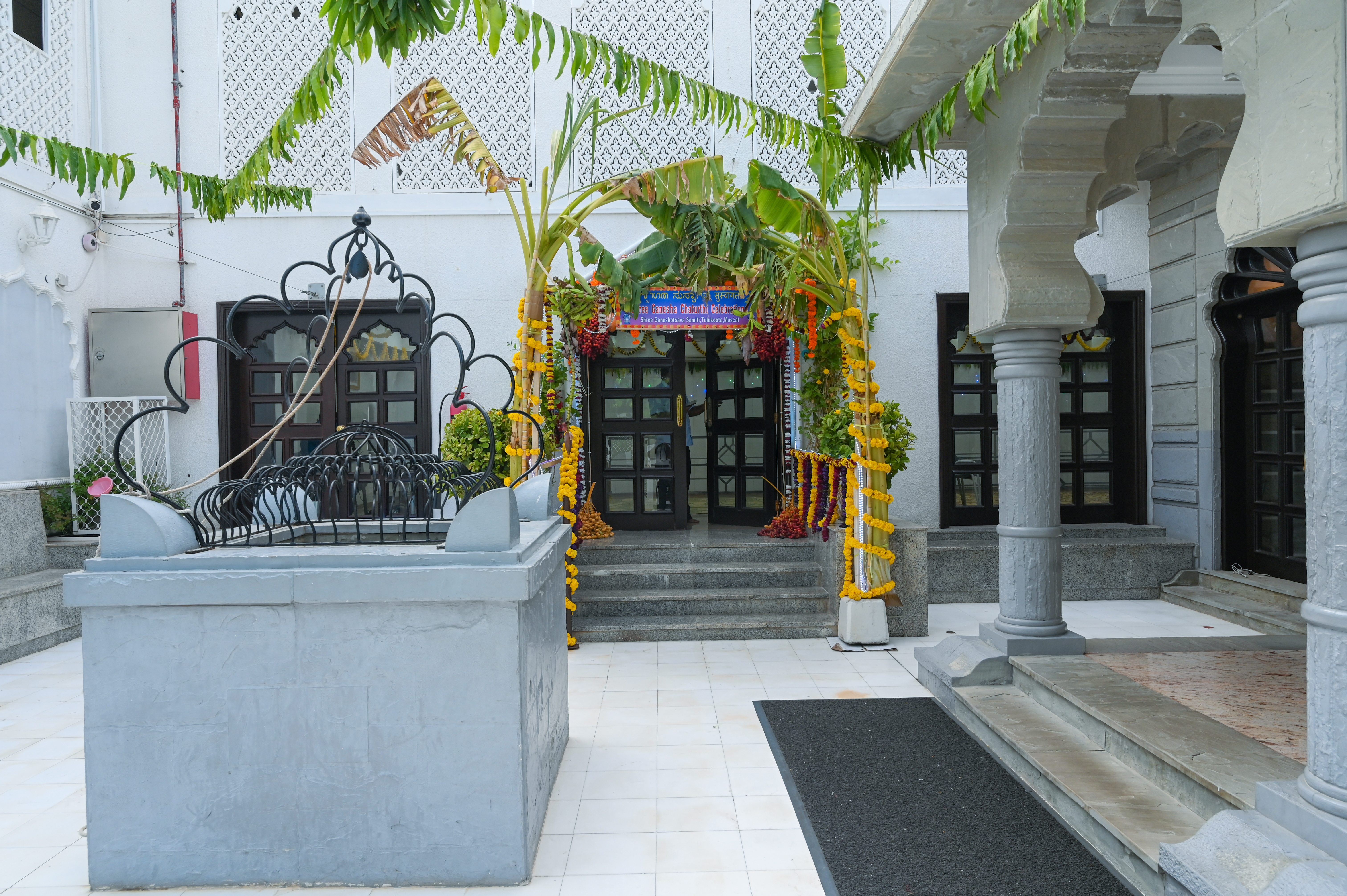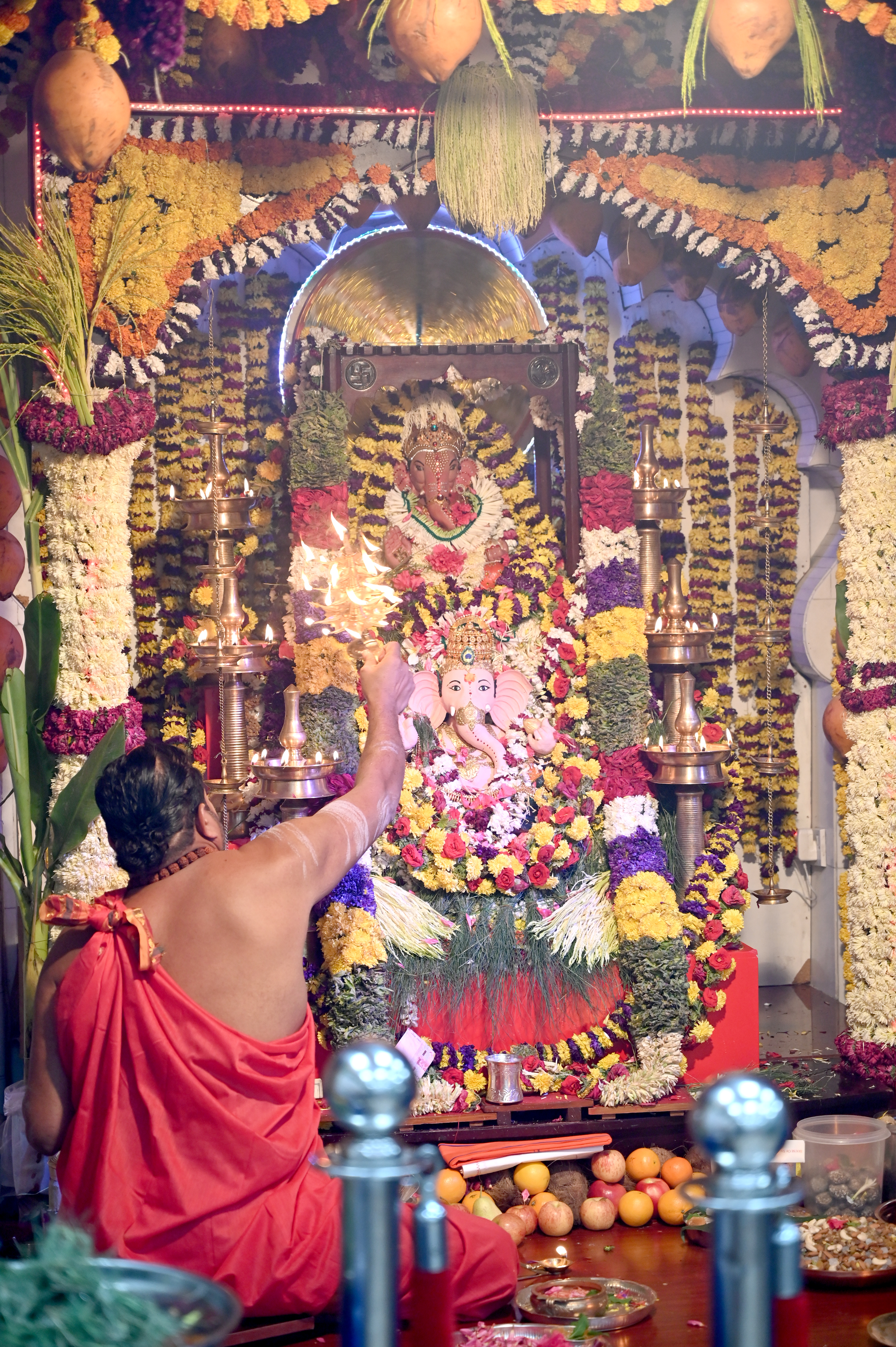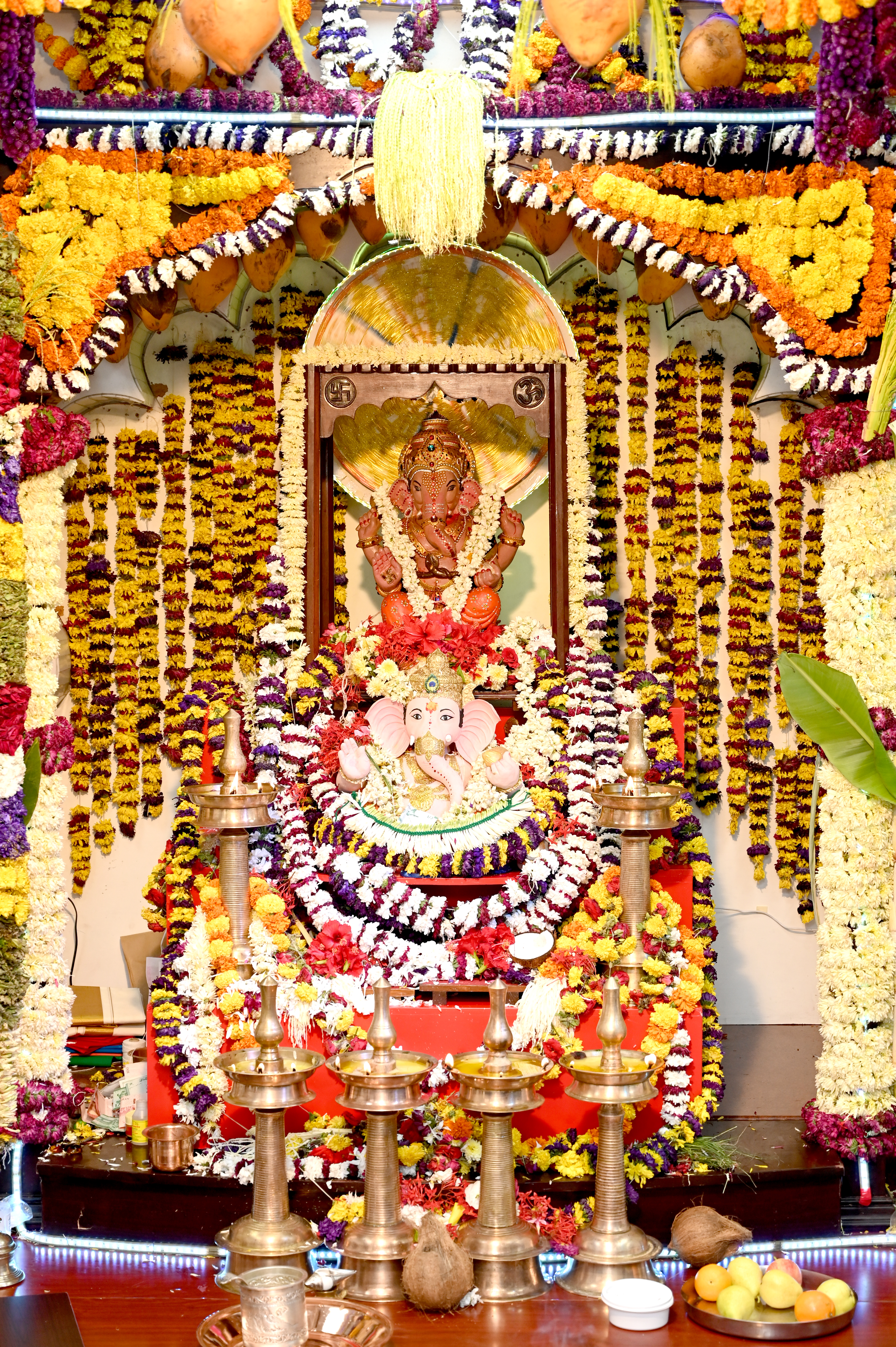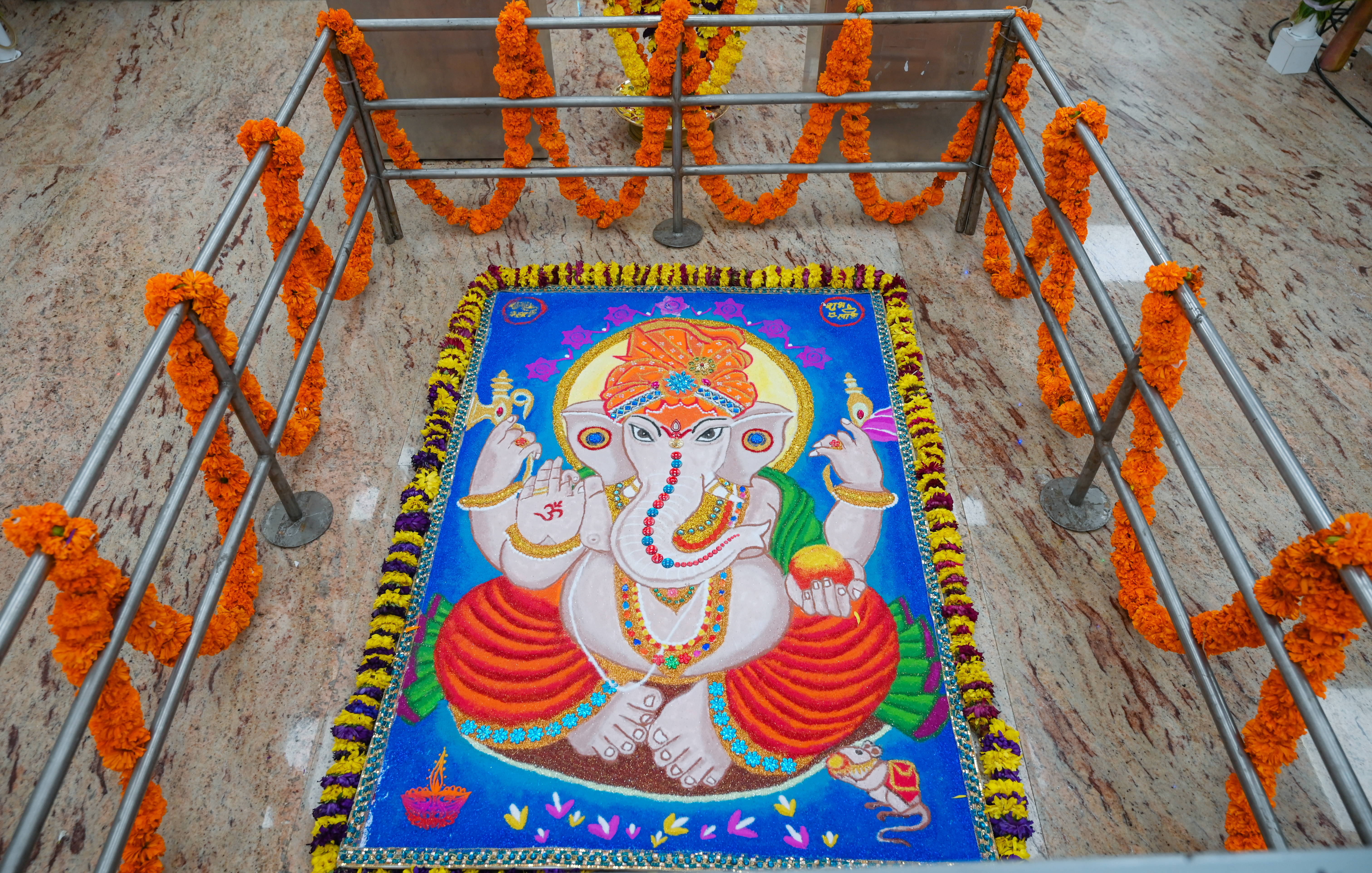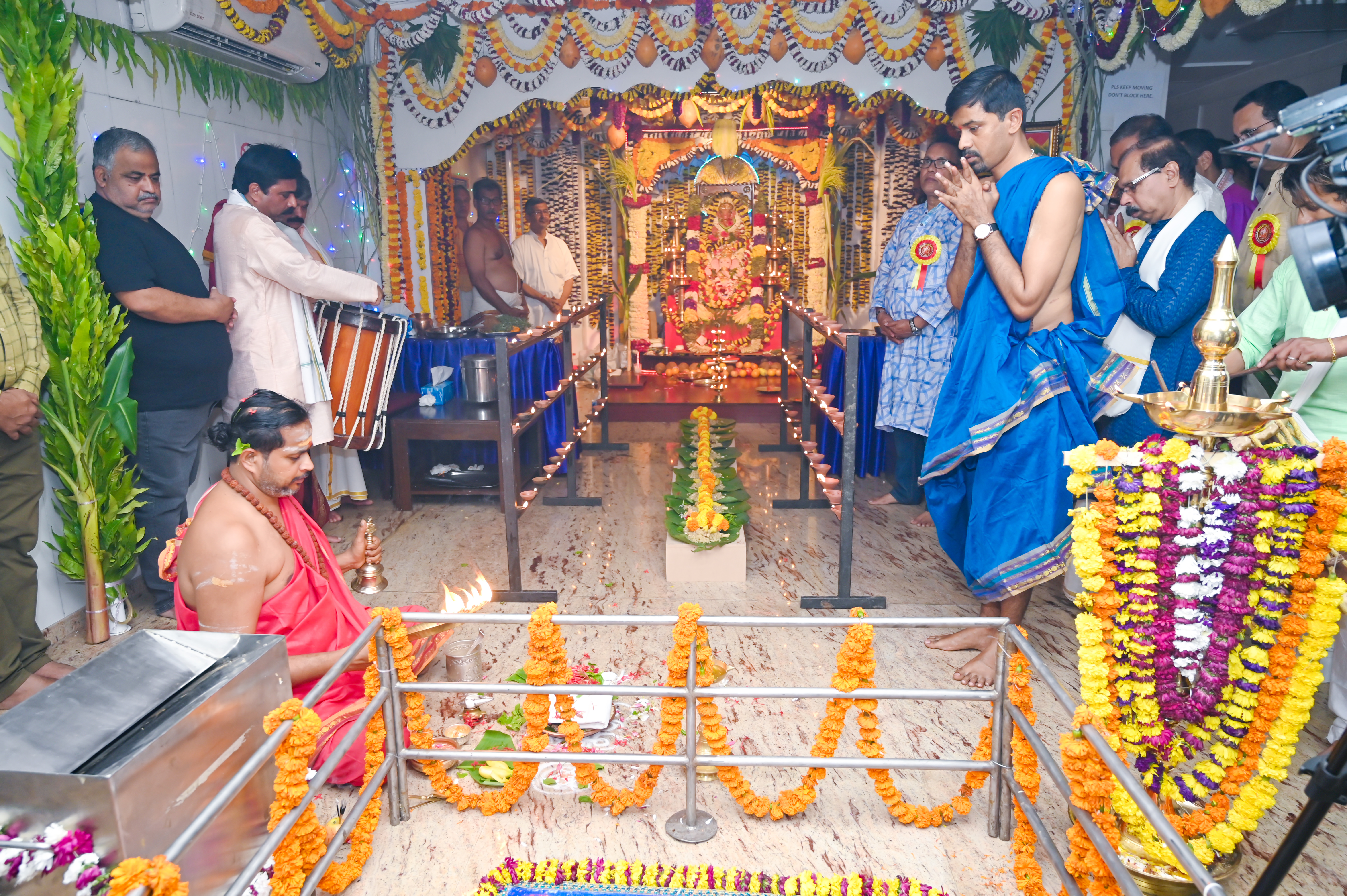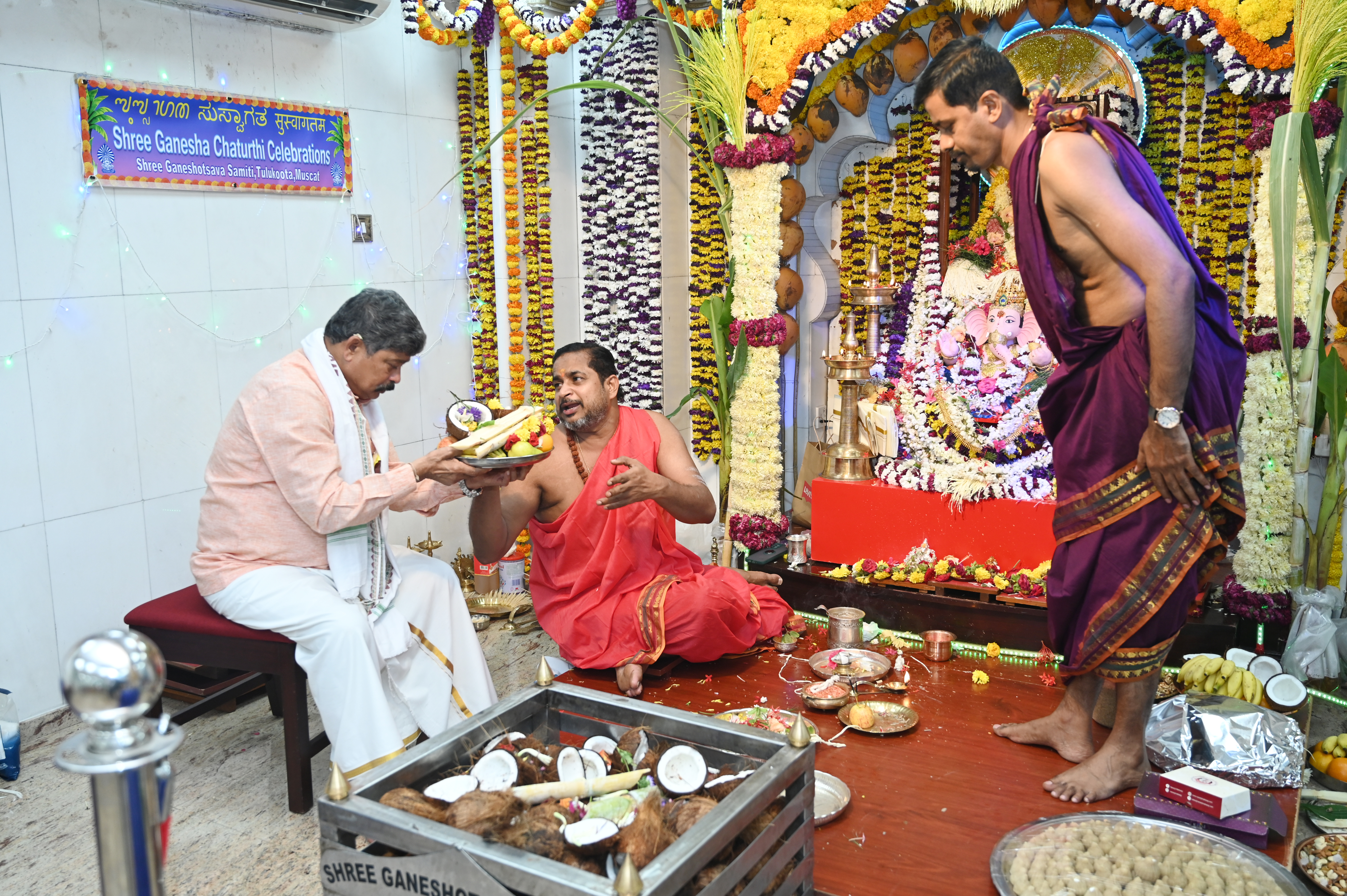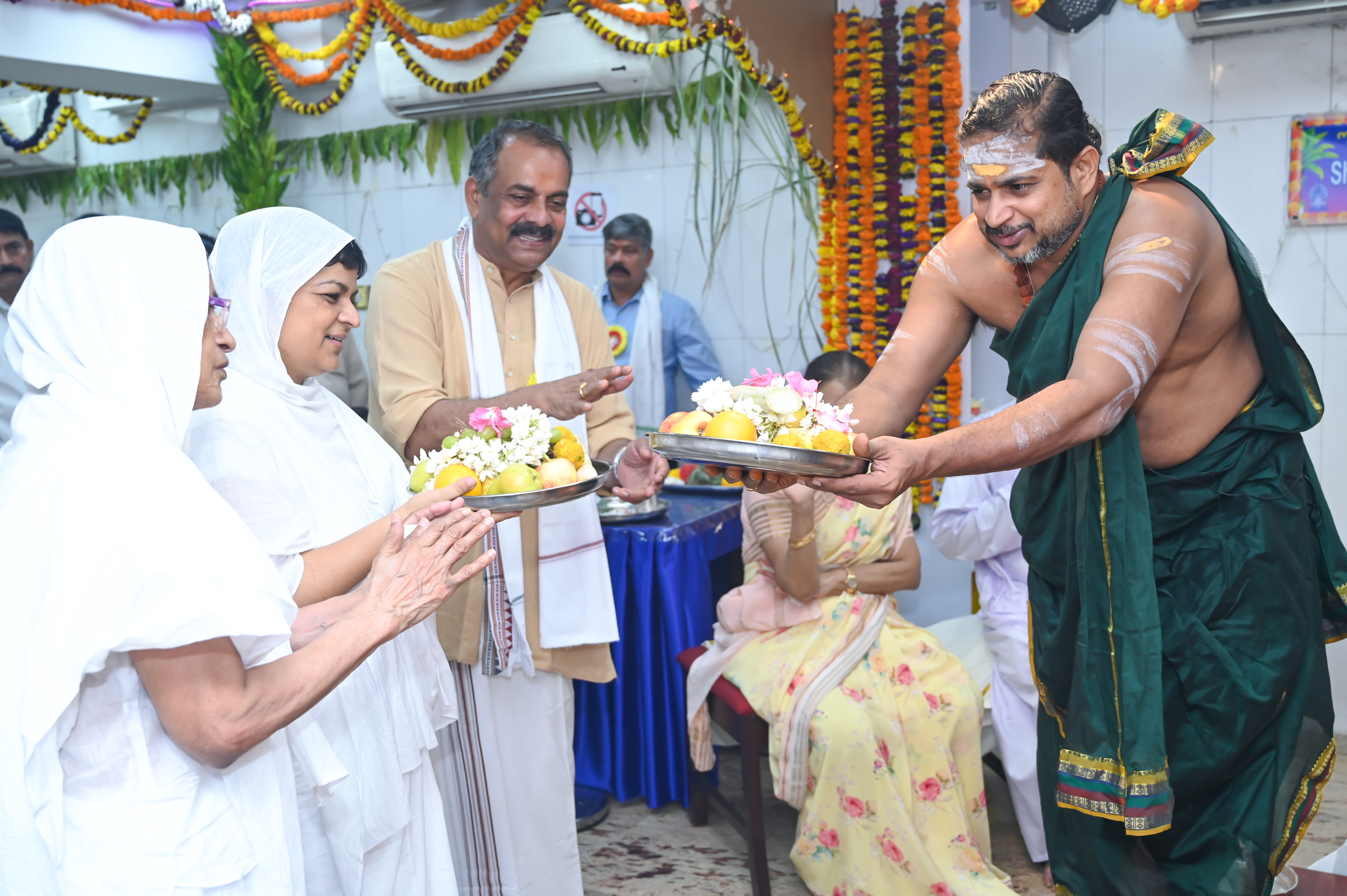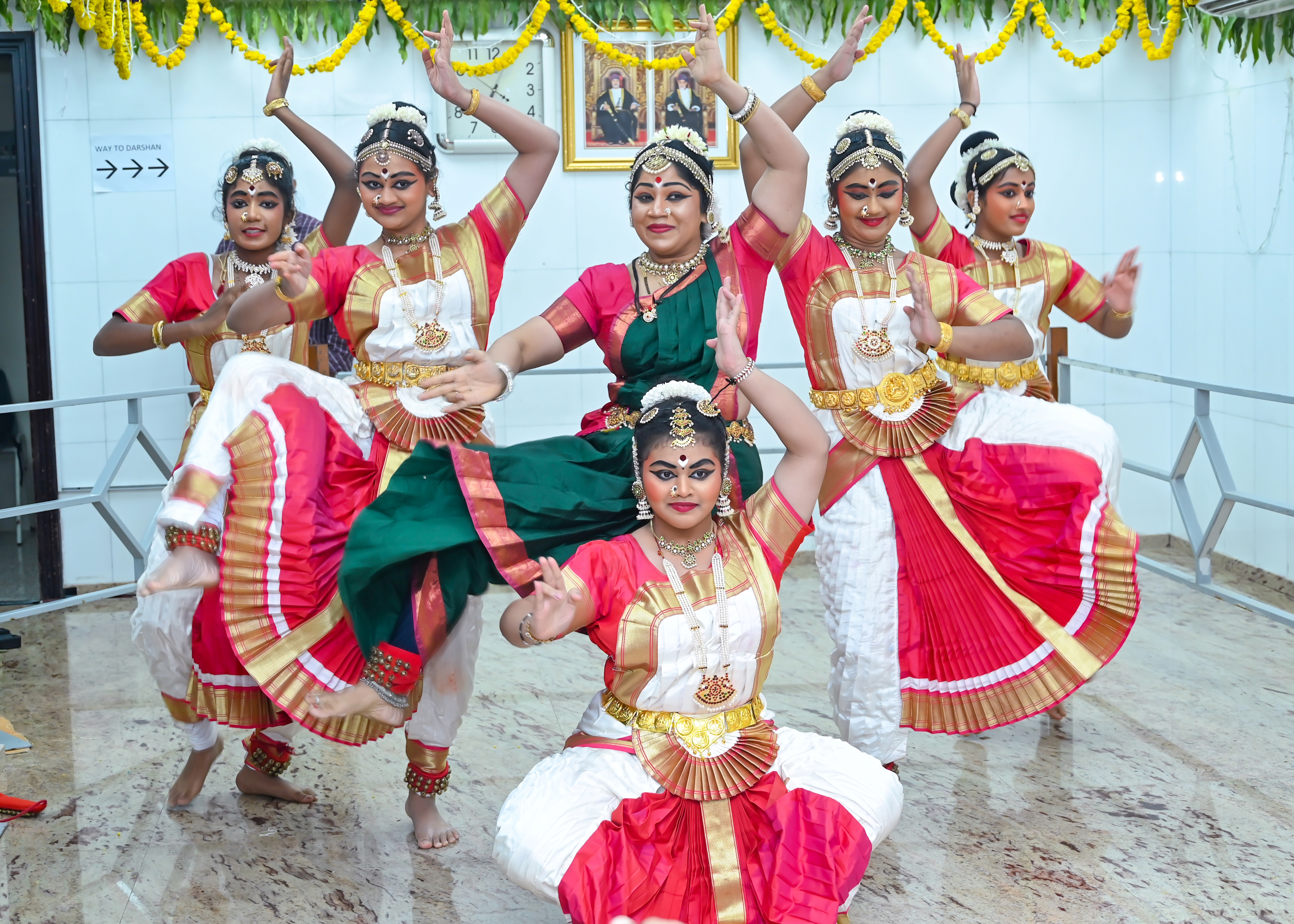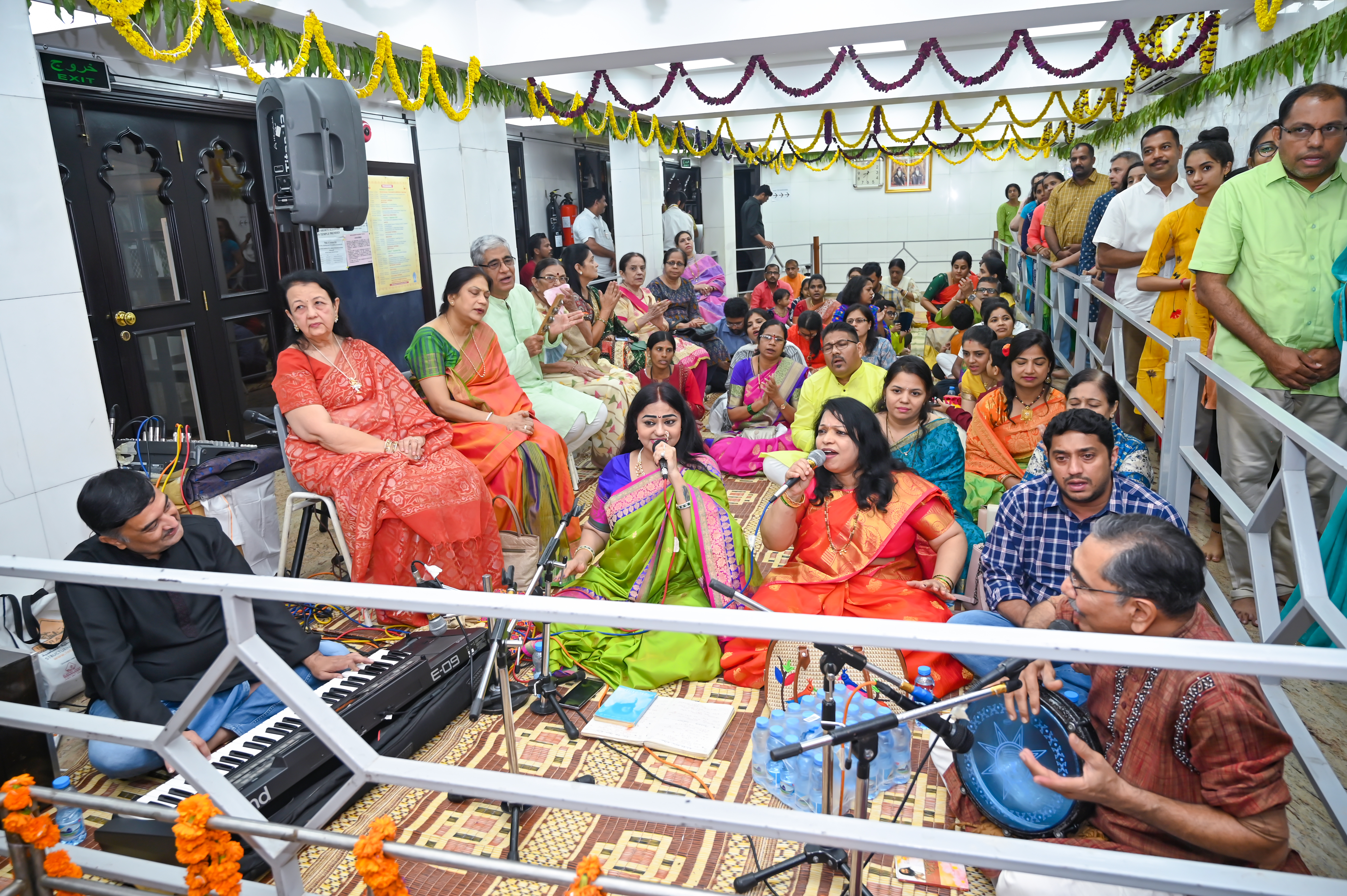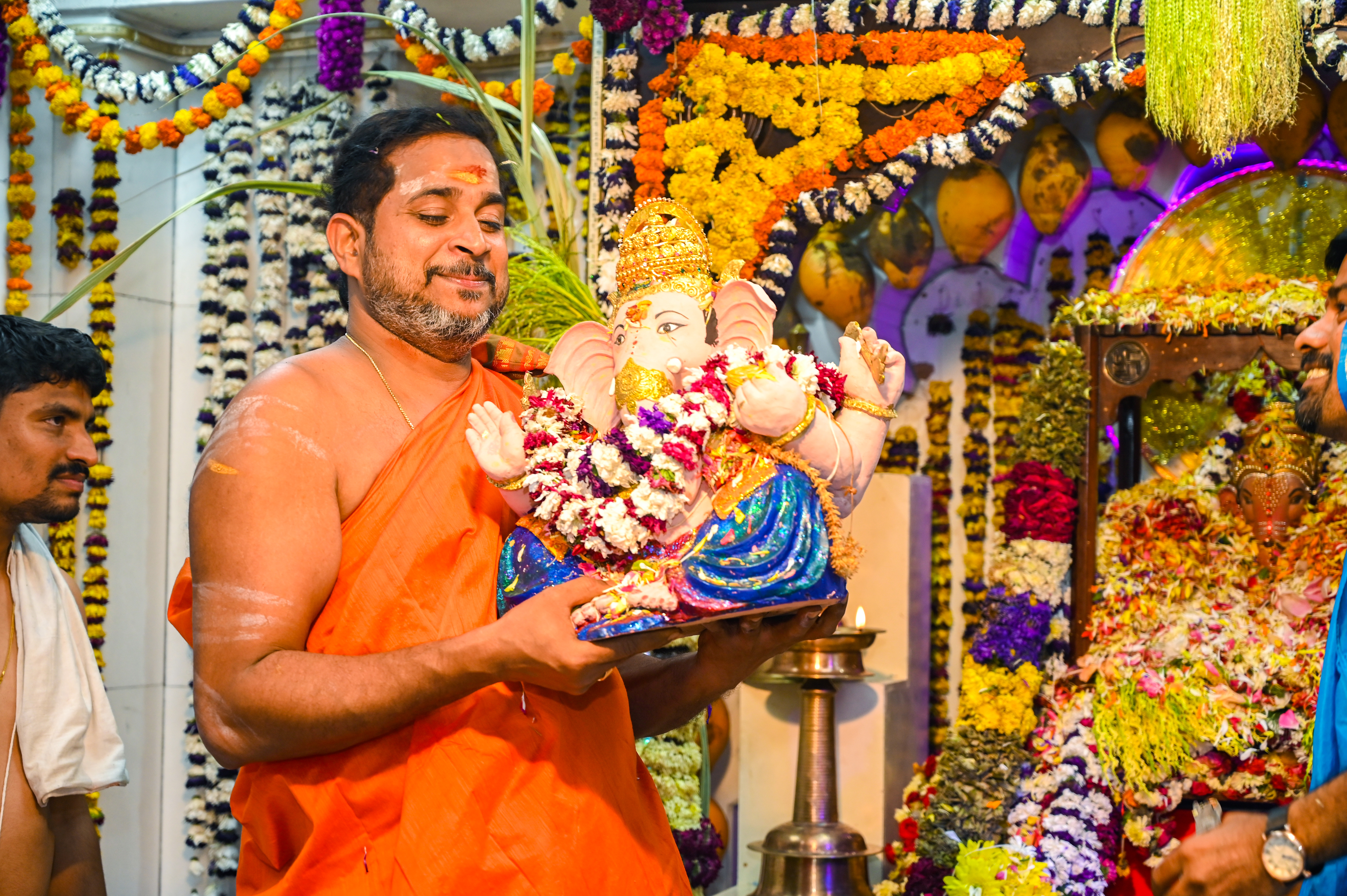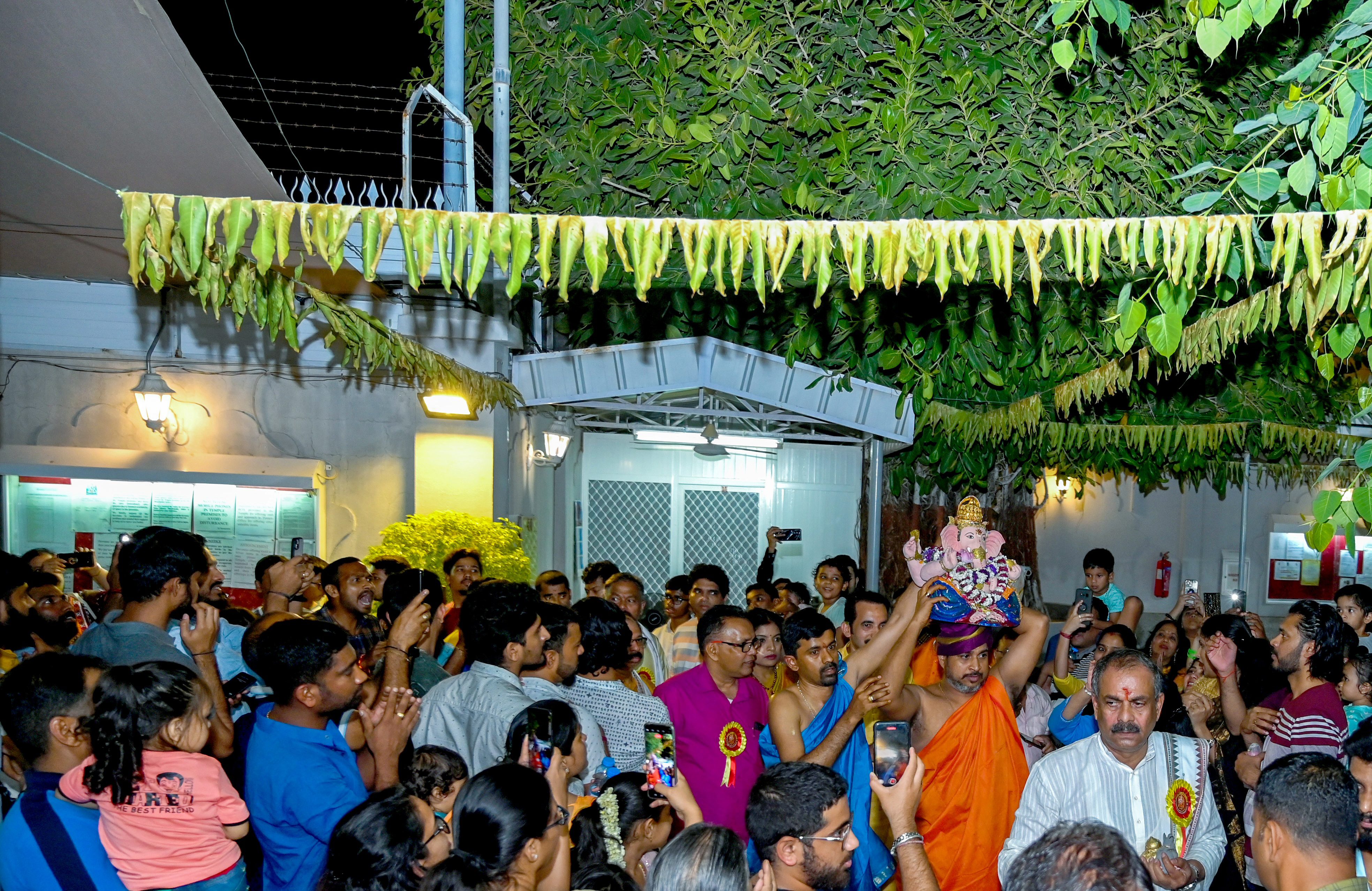 The 38th year of celebration of this grand festival of devotion and joy was attended by thousands of devotees not only Indian diaspora but also from Nepal, Bangladesh, Srilanka to seek blessings of Lord Vinayaka with great fervour. Many devotees from the neighbouring countries like Dubai, Bahrain, Kuwait also were present.

Pratishtapana and Pooja Ceremonies:

The morning of the first day featured the Prathisthapana, Panchamrita Abhisheka and Gana Homa ceremony performed by the main Archaka Shri.Shankar Narayan Adiga who was ably assisted by Shri Gurudas Pejathaya and a team of Archakas. The three days of this magnificent festival were intermingled with various devotional ceremonies like Punyahavachana, Gana Homa, Maha Pooja, Ranga Pooja and Pushparchane.

Devotees sought the blessings of Lord Ganesha and paid homage to the deity while making offerings such as 108 Coconuts, Modaka, Laddu seava, variety of sweets, fruits and flowers.

Om Shree Ganesha Vrinda organised Bhajans & array of Cultural sessions of various devote performers. During the three days festivities from early morning till late night the temple hall reverberated with Vedic Chants, devotional songs, bhajans, Veena recitals, devotional dances like Odissi, ballets, bharatanatyam etc. Devotees witnessed a feast of cultural and devotional extravaganza

Hall Decoration :

Loads of fresh flowers of different varieties and colours were flown in from India. The entrance and the temple hall was decorated with banana plants , mango leaves, sugarcane ,cluster of tender coconuts, date bunches and flowers. Garlands of fresh flowers framed the walls of the hall in alternating patterns of light and dark hues. The beautifully crafted clay Ganesh idol was adorned with gold crown, gold chains, scented garlands of flowers like the Mangalore malige, rose, jasmine, lotus and marigold among others. A team of enthusiastic and creative volunteers came together to give the hall the festive and traditional aesthetic ambiance.

Rangoli:

Lord Ganesha was artistically depicted in the form of a rangoli in front of the mandap. The rangoli design, decorated with religious symbolism and bejewelled with glittering artificial stones .Rangoli was created by the talented duo Smt. Paru Negandhi and Smt. Pragna Shah.

The Finale – Immersion:

The three day celebration concluded with the ceremonial visarjan of the clay moorthi of Ganesha on Vinayaka Chaturthi. One of the most popular explanations to this revered tradition is – in Sanathana Dharma, the Absolute and Supreme reality manifests in different forms. One amongst the millions of his forms is that of Ganesha. It is not easy for an ordinary devotee to worship Nirakara, hence, the Lord is given the shape of an idol during the celebrations and once this is done, it is time to accept the eternal cosmic law- that which took form has to become formless again through Vigraha Visarjan. Following this tradition amidst the repeated and befitting choral chants of "Ganpati Bappa Moreya Mangala Moorti Moreya" the immersion of the idol of Lord Ganesha was carried out on the night of 2nd September.

Prasada / Maha Prasada Distribution:

Laddu Prasad was served to all devotees throughout the celebrations. Traditional Mangalorean cuisine was served as mahaprasad on all three days featured a sumptuous variety of foods such as Moode, Mensu Kai, Kosambari, Banana Podi, Chitranna, Mosaranna, Puliogare, Payasa, Holige, Koddhel, Saar, Sambar, Chatni, Happala was served. It was catered by, Udupi Home Restaurant, Annapoorna Restaurant, Hotel Oman Express and Swagath Restaurant.

Arrangements, Participation and Committee:

His Excellency the Ambassador of India to the Sultanate of Oman Shri & Smt Amit Narang, many prominent dignitaries from the business community like Shri Anil Khimji, Shri Ashwin Nancy & family, Shri Bakul Bhai Mehta and others also attended the grand celebrations.

The committee members along with a number of volunteers contributed to the proceedings of the three day festival with immense dedication. Due to the unstinted and selfless efforts put in by the members of Shree Ganesh Festival Committee with a feeling of oneness, Muscat devotees have been fortunate to have had the opportunity to celebrate Ganesh festivals for all these years and the efforts are going on with one voice "Ganapati Bappa Morya."

Under the able guidance of convener Shri S. K. Poojary, the Muscat Shree Ganeshotsava Samiti comprising of Shri Shashidhar Shetty Mallar, Shri. Umesh Bantwal, Shri Karunakar Rao Kadri, Shri Nagesh Shetty Kinnigoly, Shri Dr Anchan C K, Shri Ravi Kanchan, Shri Mangaldas Kamath, Shri Gurudas Pejathaya, Shri Devanand Amin, Shri Sukumar Anchan and a number of volunteers, Coordinated their efforts to ensure the success of the three day long festival. The whole event was live telecasted in various media channels.