Teenage Drug Abuse – Impact on Health
Mangalore Today News Network
By Dr. G. Shreekumar Menon

Mangaluru, July 31, 2021: Current statistics indicate that drug using teenagers' numbers are increasing very rapidly all over India, especially in educational hubs.Schools, Colleges, Universities and Higher Education Institutes (HEI's) are the prime targets for drug traffickers and peddlers, as the student population is sizeable, which assures them of a steady income and, perhaps, lifelong clientele.Drug use in early youth can affect development, and can lead to long-term use and dependence more readily than initiation in adulthood. The targeted exploitation of teenagers by organized criminal groups in the drug trade is a silent and unseen enemy for young people. Whether it is drug use, drug related violence and harms and involvement in the drug trade, all are deleterious for teenagers and society.Realizing this, the United Nations General Assembly Special Session (UNGASS) as early as 2016 had the theme "A better tomorrow for the world's youth".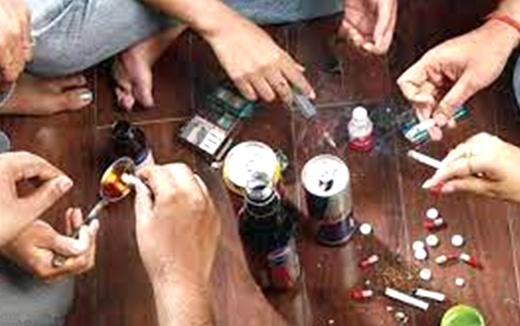 Drug addiction has become a worldwide problem, especially in teenagers. Many young people become dependent on different types of harmful substances and stimulating medicines that comes hand-in-hand with narcotic effect. The life of drug-addicts become damaged in all aspects, as they disassociate with their family and live in a different world, inhabited by other drug addicts. As drug addiction is an expensive habit, immediate necessities are renounced to spend money on drugs, and then the desperate search is on for ways to earn money illegally, to fund drug consumption. Most teenagers who get sucked into the habit of drug consumption are not aware of the long-term effects of drug abuse and addiction.

There are different types of street drugs that are peddled, such as – cocaine, meth, marijuana, crack, heroin, Ganja and hashish. As teenagers are not aware of the chemical composition of the drugs, and their taste, smell and dosage, they consume what the peddler offers in blind faith. Many of the drugs sold in the market are adulterated and nobody knows what kinds of adulterants are used. From casual consumption there is a progressive trend to consume drugs more frequently, which ultimately leads to repeated compulsive consumption of drugs. What may start off as a party habit progresses quickly to everyday use. A casual habit transforms into a chronic addiction in a short span of time. The addicts find it impossible to control the intake of drugs, as a result of which they fail to fulfil their day-to-day responsibilities and obligations in an efficient manner. Drug addiction becomes drug dependency, as the person becomes a slave of a particular drug.

Drug addiction is basically a brain disease that transforms the functioning of the teenager's brain. During adolescence, a young person goes through various biological and psychological changes. In addition to the physical changes that mark growing up, the teen's brain is also developing ways to work more effectively.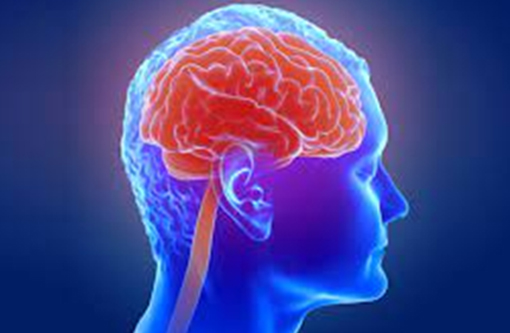 The first organ in the body to feel the impact of drug consumption is the brain.The human brain is reckoned as a 'Mission Control' giving the person an identity, and giving capacity to think, speak, feel, move and breathe. Weighing just around 1300 to 1400 grams, the brain is a supercomputer performing complex tasks at enormous speed.The brain is constantly working, even when the person is in deep sleep. Information is continuously being received, processed, and integratedthereby giving the person exceptional mental ability to perform multifarious activities. The brain is composed of many parts that all constitute and work together as a team. Each of these different parts has a specific role to do. When narcotic drugs enter the brain, they interfere with its functioning and signalling process and can eventually lead to lowering the brain capacity and its efficiency.The drugs flood the brain repeatedly with chemicals such as – serotonin and dopamine. The pleasure centres of a teenager's brain develop faster than the parts of the brain responsible for decision-making and risk analysis. This is one of the reasons that teenagers quickly take to drugs.

Over time, drug use can lead to addiction, a devastating brain disease---when people can't stop using drugs even if they want to.There is an uncontrollable desire to consume drugs, even to the extent of forsaking normal food.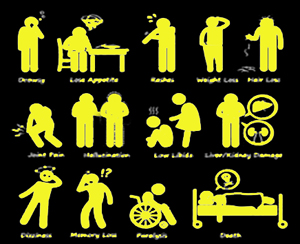 The most common signs and symptoms of drug addiction are – obsession with a particular substance, loss of control over the usage of drugs, abandoning the activities which the person used to enjoy. Drug addiction leads to long term impact on life and one may develop severe symptoms such as – fatigue, trembling, depression, anxiety, headache, insomnia, chills and sweating, paranoia, behaviour changes, dilated pupils, poor coordination problems, and nausea.

Drug abuse affects teen brain development by:
•Interfering with neurotransmitters and damaging connections within the brain
•Reducing the ability to experience pleasure
•Creating problems with memory
•Causing missed opportunities during a period of heightened learning potential
•Ingraining expectations of unhealthy habits into brain circuitry
•Inhibiting development of perceptual abilities
Because drug abuse can muddy reasoning and encourage rash decisions, there are many side effects that go far beyond the biological and physiological aspects.Some of these include:
•Criminal records that cannot be expunged
•Car accidents
•Assaults
•Sexually transmitted diseases
•Unplanned pregnancies
•Wasted academic opportunities
•Late start in chosen career path
•Damaged relationships with friends and family

All forms of cannabis have negative, physical and mental effects. Substantial increase in heartbeat, blood shot eyes, a dry mouth and throat and increased appetite are characteristics of its use. Use ofcannabis may impair or reduce short term memories and comprehension, alter sense of time and reduce ability to perform tasks requiring concentration and coordination for example driving. Research shows that students do not retain knowledge when under the influence of cannabis. Motivation and cognition may be altered making the acquisition of new information difficult.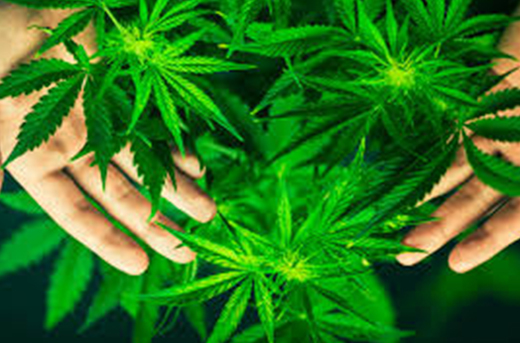 Marijuana can also produce paranoia and psychosis,because users often inhale the unfiltered smoke deeply and then hold it in the lungs for as long as possible.Marijuana is damaging to the lungs and pulmonary system as the smoke contain more cancer agents than tobacco smoke.

Long term users of cannabis and marijuana may develop psychological dependency and require more of the drug to get the same effect. The drug can become the centre of their lives. Chronic use leads to damaged lungs, chest pains, bronchitis, emphysema, hallucinations/fantasies, abnormal spermsform in the male and decreased ovulation or increased menstrual irregularities in female.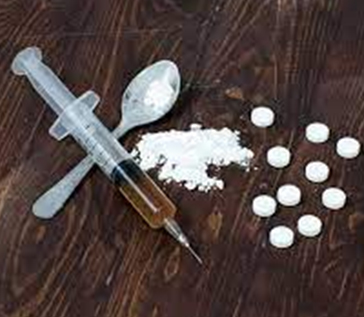 Heroin drug lowers perception of pain. The use of this drug leads to euphoria, reduced appetite, chronic bronchitis, tetanus, hepatitis and endocarditis. Overdose leads to reduced oxygen to the brain,suppressed respiration, coma or even death.

Cocaine is applied to the gums of the mouth, tongue, eyelids or private parts to delay orgasm. It is also injected and favourably snorted. Its use causes sleeplessness, excitement, loss of appetite, increased sexual desire and feeling of self-satisfaction. Prolonged use leads to loss of weight, impotence, blindness, orgasm failure, stomach problems, liver and lung damage. Overdose leads to death due to respiratory paralysis or cardiac arrest. It alters judgement, vision, coordination and speech and also leads to risk taking behaviour.

Generally, use of all kinds of drugs increases the likelihood of being involved in traffic accidents which may lead to death or injury. They are also likely to get involved in fights and these get them into trouble with the law. Because drugs lead to irresponsible sexual behaviour, girls abusing drugs are likely to get pregnant, have multiple abortions leading to severe emotional crisis. Many of the employed youth who abuse drugs lose their jobs due to absenteeism and sometimes inefficiency. Drug use is known to lower performance and productivity. In some cases, some of the youngsters may resort to embezzlement, forgery, corruption, bribery and extortion in order to finance their drug habits. Prolonged use of drugs in some situations lead to psychiatric disorders such as delusional state and chronic dementia. Overdose of some of the drugs cause death and prolonged use of most of them lead to a host oflife-threatening diseases. Drug use leads to poor performance in learning. Drugs erode self-discipline and motivation; its use is closely tied to being truant and dropping out of school. Drug use is associated with crime and misconduct that disrupt the maintenance of an orderly and safe school atmosphere conducive to learning.

Drug use has also been linked to law breaking and involvement in other form of crime. Drug users engage in fights, distraction and disrespect to others. Some steal from family members, friends or employers to buy drugs.

Women are more sensitive to drugs than men, and hence need less exposure to similar effects. The emotional effects of drug addiction include – mood swings, depression, violence, anxiety, decrease in everyday activities, hallucinations, confusion, and psychological issues.The effects of drug addiction are also seen in babies of drug abusers and can affect them throughout their life.

Other effects of drug addiction include – heart attack, irregular heartbeat, and contraction of HIV, respiratory problems, lung cancer, abdominal pain, kidney damage, liver problem, brain damage, stroke, seizures, and changes in appetite. The impact of drug addiction can be far-reaching and affects every organ of the body. Excessive usage of drugs can weaken immune system and increase susceptibility to infection.

Drug addiction can cause the liver to work harder, causing significant liver failure or damage.

The long-term effects of drug addiction can have disastrous consequences on physical and mental health. As the body adapts to the drugs, it needs increasing amount of it to experience the desired outcome. As the individual continues to increase the dosage, he/she may develop physical dependence. The individual may face deadly withdrawal symptoms, once he/she stops using the substance.
When teenagers start abusing drugs there are many warning signs to look out for, like
•Sudden change in friends, eating habits, sleeping patterns, physical appearance, coordination and school performance
•Irresponsible behaviour, poor judgment and general lack of interest
•Breaking rules or withdrawing from the family
•The presence of medicine containers, and small pill boxes.

The spiralling drug abuse among teenagers is indeed a matter of great concern. Enforcement agencies and health professionals are doing exemplary work in their respective domains to curb the drug menace. It is of utmost importance when educational institutions organize Drug Awareness Programs, to highlight the health risks that drugs cause to a teenager's body. When drugs interfere with normal human growth there can be irreversible changes leading to lifelong complications.
---

Dr. G. Shreekumar Menon IRS (Rtd) Ph.D: Former Director General of National Academy of Customs Indirect Taxes and Narcotics & Multi-Disciplinary School Of Economic Intelligence India; Fellow, James Martin Centre For Non Proliferation Studies, USA; Fellow, Centre for International Trade & Security, University of Georgia, USA; Public Administration, Maxwell School of Public Administration, Syracuse University, U.S.A.; AOTS Scholar, Japan. He can be contacted at shreemenon48@gmail.com