Ramadan Kareem
Mangalore Today News Network
In this sacred land of India, umpteen cases of inspiring generosity take place everyday on the streets of every village, town and city. Dr G ShreeKumar Menon recalls how an accidental act of charity had generated so much of blessings during the Holy Month of Ramadan years ago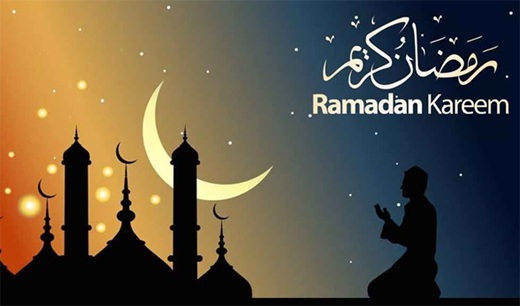 By Dr G ShreeKumar Menon

Manipal, June 3, 2019: When I was working as the Commissioner of Customs at Panjim, Goa, a sudden thought emerged in my mind, that I should visit Mantralayam and have darshan of Swami Raghavendra. The common belief is that such a thought process is triggered only because the Lord is beckoning. Without fussing much about any comfort or pleasure, I booked a bus ticket, and proceeded to Raichur. It was the holy month of Ramadan and enroute I could see the gaiety in many towns, eatery shops and hotels whichwere serving a variety of foods to the crowds thronging them. Early morning I was dropped off at Raichur and I checked into a hotel. Later in the day I proceeded to Mantralayam by another bus.

Legends abound in Mantralayam, worth mentioning are two historical incidents.
Sri Raghavendra Swami got an opportunity to meet the Nawab of Adoni face-to-face. The Nawab, instead of being respectful to him, decided to test his spiritual skills and placed before the Swamiji, a plate of non-vegetarian delicacies completely covered with a piece of cloth, in the guise of offering alms.

As per Hindu customs, alms are customarily offered to a visiting saint to seek his blessings. Swamiji took some water from his Kamandala, meditated and sprinkled it on the covered plate, as part of his regular practice of purifying any food before consumption. He then opened the plate and everybody present including the Nawab was baffled to see fresh fruits, instead of any non-vegetarian delicacies. The Nawab immediately became remorseful and thereafter became an ardent devotee of Swamiji. As an apology, he offered to give the Swamiji any amount of land and wealth. While Swamiji refused any such gift for his personal gains, he asked that the land around Manchale (present day Mantralayam), which was part of the Nawab's kingdom, to be donated to his Math.Though the Nawab of Adoni offered to give him a more fertile region, Sri Raghavendra Swami insisted on the dry and barren region around Mantralayam, on the banks of the Tungabhadra River.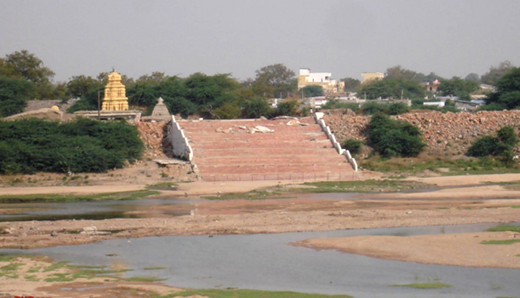 Another famous historical incident worth recalling is about Sir Thomas Munroe who when working as the Collector of Bellary in 1800, was ordered by the Madras Government to procure the entire income from the Math and Manthralaya village. When the local Revenue officials were unable to comply with this order, Sir Thomas Munroe decided to visit the Math for investigation. He removed his hat and shoes and entered the sacred precincts. Sri Raghavendraswamy is supposed to have conversed with him about the endowment. It is said that the Saint was visible and audible only to Munroe. Collector Sir Thomas Munroe, for inexplicable reasons went back and wrote an order in favour of the Math and the village. This notification was published in the Madras Government Gazette in Chapter XI and page 213, with the caption ``Manchali Adoni Taluka''. This order is still preserved in Fort St. George, at Chennai and Manthralayam.

After my darshan, I proceeded to catch a bus from Raichur to Hyderabad. The weather was hot and dusty, and I had purchased a bottle of water to quench my thirst. I would occasionally keep sipping water from the bottle, to lubricate my dry throat. It must have been around 6 PM and the sun was setting in the horizon, when a Muslim gentleman came to my seat and asked me "Can I have your water, I need to break my fast?" My instinctive thought was that the water was impure and how could I offer it to someone who was doing the pious fasting? I regretfully told him that the water was consumed by me, and it will not be suitable for his holy deed. But he replied, the holy Prophet had said "When one of you breaks his 'Saum' (fasting), let him break it on dates; if he does not have any, break his fast with water for it is pure" (Abu Dawud). Hearing this, I gladly offered my bottle of half consumed water.

Later he came to me before getting down, thanked me and told me "The Messenger of Allah said 'and whoever gave in Ramadan,a person who fasted water to drink, Allah shall grant that giver a drink from my fountain, such a drink where after that person shall never again feel thirsty until he enters the Garden (Jannah)."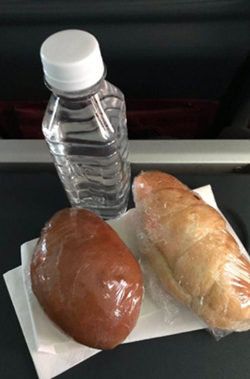 An accidental act of charity had generated so much of blessings.
I was reminded of the above incident when reading about how an Air hostess Ms. Manjula won accolades for offering a Muslim passenger observing Ramadan fast, a tray full of Iftar food when he asked for water. While travelling from Gorakhpur to Delhi, journalist Rifat Jawaid was due for his Iftar meal in the evening and asked the air hostess for a bottle of water.When he quickly gulped down the bottle of water and asked for another, the air hostess, Manjula, asked him to get back to his seat and returned with a plate of food.

In this sacred land of India, umpteen such cases of inspiring generosity and munificence, are enacted everyday, on the streets of every village, town and city, up in the skies and down in the oceans, by common people. Poems of generosity are being scripted about unselfish giving and sharing of resources, between total strangers, these are not just random acts of kindness, but these are little sparkles, and millions of such sparkles are flashing across the length and breadth of India, every second, bathing the nation in a brilliant refulgence, the aura and hue, not seen elsewhere in this world.
---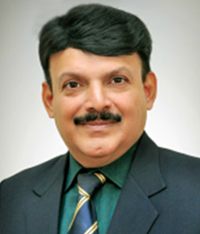 Dr G Shreekumar Menon, IRS (Rtd) Ph.D. (Narcotics),
Former Director General
National Academy of Customs Excise and Narcotics,
& Multi-Disciplinary School Of Economic Intelligence, India,
Fellow, James Martin Center For Non Proliferation Studies, USA.
Public Administration, Maxwell School of Public Administration, Syracuse University, U.S.A.
AOTS Scholar, Japan

He can be reached at www.shreekumarmenon.com