Why Mangalore's Catholics are joining RSS against Tipu Sultan
Mangalore Today News Network
Mangaluru, Nov 10, 2015: Putting behind the recent memory of the 2008 church attacks, some Catholics are enthusiastically joining hands with the RSS and the Bajrang Dal against an ancient foe — Tipu Sultan.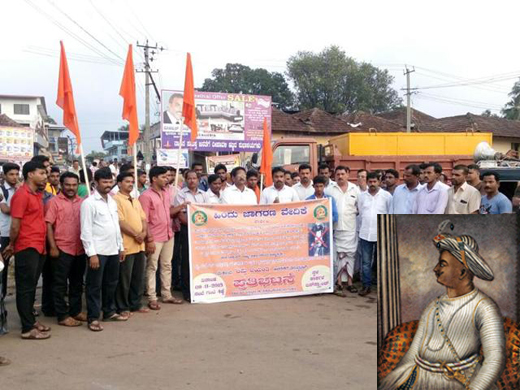 The Sangh has organised protests across the state against the Siddaramaiah government's decision to celebrate Tipu's 165th birth anniversary on November 10.

On November 6, the United Christian Association (UCA) held a protest outside the deputy commissioner's office in Mangalore and showed their support for the Sangh's agitation against Tipu.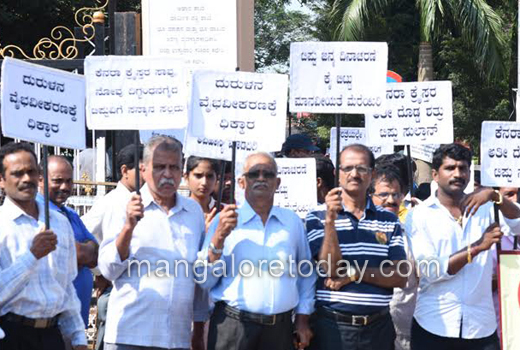 Speaking for the UCA, Alban Menezes said Tipu in February 1784 had destroyed the Milagres Church in Mangalore, built in 1680. Menezes said Tipu had also imprisoned 60,000 Catholics, suspected of being British spies. The organisation had also joined the Sangh in 2013 to oppose the naming of a central university in Srirangapatna after Tipu.

Franklin Montiero, formerly a Hindu Jagarana Vedike president and state vice-president of the BJP minority morcha, said there is widespread dislike for Tipu among Catholics in coastal Karnataka. "The Congress wants to pit one minority against another. This is shameful. Tipu was the one who sowed the seeds of communalism here," he said. Montiero, now the RSS' south Karnataka coordinator, led another demonstration of Catholics against Tipu in Mangalore on Monday.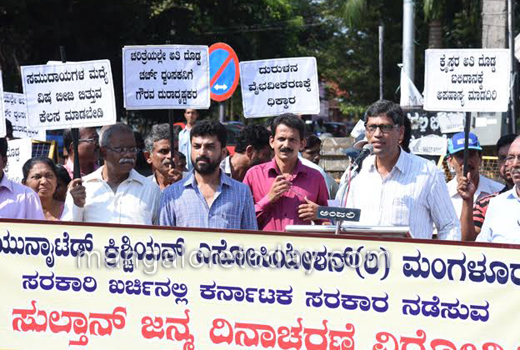 Some Catholics in the Congress are also not happy with the decision to celebrate Tipu's birthday as a state festival. Mariamma Thomas, general secretary of the Congress' Mangalore block, said, "Around 4,000 Catholics died when Tipu captured them and made them walk all the way to Mysore. Even today, we observe mourning for those Tipu killed in various parts of Mangalore."

Interestingly, the second time the Milagres church was attacked was on September 14, 2008 — the Bajrang Dal and the VHP immediately claimed responsibility for the incident.

Muneer Katipalla, Mangalore-based president of the Left-wing Democratic Youth Federation of India (DYFI), said, "The Sangh has no real support among Catholics. Whatever little they had was lost in 2008. Now they're just trying to regain the lost vote bank."

Karnataka BJP president Sri Pralhad Joshi announced on Monday the party will officially boycott the celebration of Tipu Jayanthi organised by the state government.