Vice Chancellors should transform into Visionary Chancellors
Mangalore Today News Network
By Dr. G. Shreekumar Menon

Mangaluru, May 31, 2021: The challenge for many nations is attainment of glorious transformation, every generation aspires that it should be the harbinger of that glorious transformation and every society desires that it should lead the glorious transformation. The system keeps throwing up at random, personalities who have dreams, ideas and visions. Unshackling the enormous potential of a nation demands strategic thinking, superior intelligence and ingenuity. Thus, Singapore had a Lee Kuan Yew, Dubai had Sheikh Mohammed Al Maktoum, and Japan had Emperor Hirohito who have effected magical transformations in their countries. Emperor Hirohito's mantra, that continues to mesmerize leaders around the world was "Cultivate the ways of rectitude, foster nobility of spirit, and work with resolution" so as to "keep pace with the progress of the world"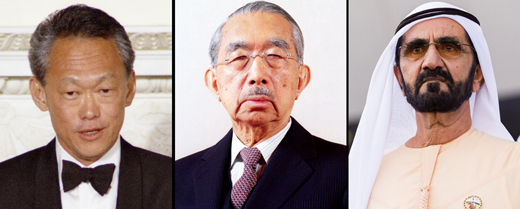 Lee Kuan Yew, Hirohito and Sheikh Mohammed Al Maktoum

About Lee Kuan Yew, Henry Kissinger wrote "His vision, was of a state that would not simply survive, but prevail by excelling. Superior intelligence, discipline, and ingenuity would substitute for resources."

"Education is a fundamental element for the development of a nation and the best investment in its youth", according to HH Sheikh Mohammed Bin Rashid Al Maktoum UAE Vice President, Prime Minister and Ruler of Dubai.

UAE Vision 2021 has education as its foundation, both explicitly and implicitly. His famous words are "The race for excellence has no finish line." Vision 2021 includes aspirations for citizenship, a spirit of entrepreneurship, enhanced educational attainment, and a knowledge-based economy driven by innovation, research, science and technology. The realisation of these aspirations requires a world-class education system, responsive to national needs and aligned to international standards.

The American educational pioneer was Horace Mann, credited with creating the foundation of America's modern public education system, who foresaw that the industrializing world demanded different skills than its agricultural predecessor.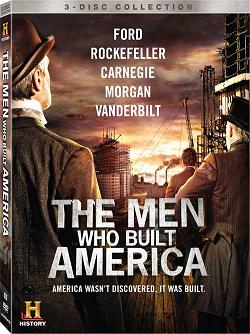 USA had iconic pioneers in Rockefeller, Vanderbilt, Carnegie, Ford and Morgan. Their names are part of history and synonymous with the American dream. These men transformed every industry they touched: oil, rail, steel, shipping, automobiles and finance. The inspiring and motivating lives of these self-made entrepreneurs has been made into a gripping documentary titled 'The Men Who Built America'. What is inspiring is their courage, determination, tenacity and endurance, that helped lay the robust foundation for modern day America. Their differentiating strategy and ingenuity propelled America into becoming a superpower.

Lee Kuan Yew Singapore's outstanding statesman had this brilliant perspective to say: "The quality of a nation's manpower resources is the single most important factor determining national competitiveness. It is a people's innovativeness, entrepreneurship, team work, and their work ethic that give them the sharp keen edge in competitiveness. Three attributes are vital in this competition—entrepreneurship to seek out new opportunities and to take calculated risks. Standing still is a sure way to extinction. . . . The second attribute, innovation, is what creates new products and processes that add value. . . . The third factor is good management. To grow, company managements have to open up new markets and create new distribution channels. The economy is driven by the new knowledge, new discoveries in science and technology, innovations that are taken to the market by entrepreneurs. So, while the scholar is still the greatest factor in economic progress, he will be so only if he uses his brains—not in studying the great books, classical texts, and poetry, but in capturing and discovering new knowledge, applying himself in research and development, management and marketing, banking and finance, and the myriad of new subjects that need to be mastered."

India's weak educational set up is mirrored in the above last few lines. Our students are compelled to learn multiple languages, learn distorted history, no actual emphasis on learning, teachers teaching as if marks are the only thing in education, and finally forcing students for cramming for examinations. Thus, the biggest problem with the education system in India is that it focusses on cramming the textbook information and the best crammers are rewarded by the system. The "crammed knowledge" is largely forgotten after the exams are over. Still the emphasis continues on the rote learning. Our competitors China, Brazil, and Gulf countries have made education reform a priority but India is slow in reforming and continuing to pursue unscientific teaching and learning methodologies.

India needs to learn a lot from Singapore's education policy as conceived and implemented by Mr. Lee Kuan Yew. He had a vision that with education, the population would be the nation's most important assets in an island with no hinterland or natural resources. Working towards that vision, Mr Lee in the 1950s and 1960s focused on building an efficient, universal education system that would provide a skilled workforce for Singapore's industrialisation programme as well to as to lower unemployment. Mr Lee also saw the need to build a professional teaching force and internationally competitive local universities that would put Singapore on the world map.

This small country, today, has two universities that are ranked within the world's top 50 – Nanyang Technical University (NTU) and the National University of Singapore (NUS). If you consider the fact that Singapore is just 60 years old and yet has two world-class universities, you begin to appreciate the magnitude of this achievement. India with a formidable number of 4381 Universities, has none in the top 50 world universities.

Mr. Lee Kuan Yew keenly monitored the progress of NTU, and would visit the campus unannounced to observe the progress. Today, Singapore is a global hub of education, science and technology, trade and finance. Its transformation from Third World to First in one generation is one of Asia's great success stories.

What can India learn from the success story of this tiny neighbour? I would recommend that every Indian connected with the education sector has to read the book – 'Lee Kuan Yew's Educational legacy: The challenges of success'. The book explores in detail Mr Lee's plans, including chapters on Education: The Man and His Ideas; Foundational Pillars of Singapore's Education; Education for Nationhood and Nation-Building; and 21st Century Readiness and Adaptability. They explore how Mr Lee's educational policies resulted in a system that attracts the best candidates to become teachers; that moulds them into effective teachers, specialists and leaders; that ensures they and the education system are able to deliver outstanding learning for every child. He laid the foundation for the creation of a first-world education system with his visionary education policies. When Singapore got independence in 1956, the country was in deep poverty, faced high unemployment, low literacy levels and had a totally unskilled population. Lee's first phase was to ensure mass literacy and build an efficient labour force. From late 1970's onwards the country moved into the next phase and the focus was on high standards of curriculum and assessment. From 1997 onwards the nation moved into the era of ability-driven education, with emphasis on "Thinking Schools" and "Learning Nation". Education was preparing the population to transform into a workforce suited for a globalised market. This has made the education system of Singapore one of the best in the world. It's consistently high student performance in internationally benchmarked assessment, has earned worldwide acclaim.

India has a lot to learn from Singapore's education system. Though we won independence much before Singapore, the nation, because of uncontrolled population growth, is still confronted by the spectre of low-literacy levels, high unemployment and disguised employment, and a highly unskilled labour force. Though, the recently envisaged New Education Policy (NEP) of the Government of India, has opened up new avenues to reform education in India, it will take a very long time to achieve the desired results, as compliance is very slow and tardy. India's complicated educational architecture comprises of Central, State, Deemed-to-be-universities, private universities, and Autonomous colleges, which are ranked and graded, in a not so transparent manner. Another title being awarded is the Institution of Eminence, but even this has not enabled any university to enter the Top 50 Universities of the world. Government universities both Central and State are plagued by political appointments, student unions, and total lack of accountability. Reforming this segment is a Herculean task, involving investment, upgradation of infrastructure, and appointing distinguished faculty, that most governments feel reluctant to touch. The other segment, comprising of Deemed-to-be-universities, private universities and autonomous colleges are best positioned to carry out sweeping reforms by keeping the Singapore education system as their role model.

For this purpose, firstly, Vice Chancellors will need a role-makeover and transform into Visionary Chancellors.

The challenge for the Visionary Chancellors is massive. UNESCO's Sustainable Development Goal 4 is that every one of its 193 member states spends 4-6% of GDP and/or 15-20% of total public expenditure on education by 2030. For India, the burden is more as the population is rapidly expanding, implying that there are more young people to be educated. But education itself is undergoing a massive transformation. Technology is transforming how we live, work, play and think. And it's happening more quickly, and on a larger scale, than at any point in human history. Bookish knowledge will be totally irrelevant in a 21st century world, which will be driven by high technology, artificial intelligence and robotics. According to the World Economic Forum's Future of Jobs Survey, "a wide range of occupations will require a higher degree of cognitive abilities — such as creativity, logical reasoning and problem sensitivity — as part of their core skill set" It is going to be a very different world and our schools and colleges are not engaged in creating this new generation task force".

Universities in many first-world countries are shifting to "Phenomenon- based learning" It emphasizes skills such as communication, creativity and critical thinking, needed for the 21st-century workplace. It's the trend in Finland, long recognized as having one of the world's most successful education models, Finland is adopting phenomenon-based learning for an increasing proportion of teaching time. Technology is going to be at the heart of the learning spaces of the future. Data networks and advanced software will create dynamic learning environments. For economic sustainability, universities will need to open up their facilities for various community and industrial activities.

Another area to focus on is that to meet the UN's Sustainable Development Goal on education, an additional 26 million teachers will be needed by 2030. Hence our present-day teacher training institutions and syllabus will have to adapt for new teaching environments and teach new learning styles, which involves massive refurbishment.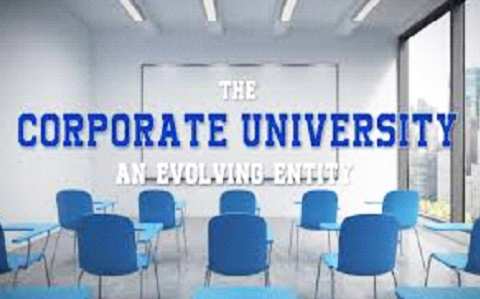 The line between corporate and academic interests will diminish in the near future. There is going to be a new concept of universities called "corporate universities", established by tech giants to ensure a supply of talented graduates. In fact, Corporate Universities have already started functioning in USA where new technologies like augmented reality aid in performance support-type training. In simple terms, a corporate university is an education entity formed by the parent organization (corporate) with the purpose of systematic development of "Human Capital", which is a fundamental requirement for growth and competitive advantage. The goal is to align the "Human Capital" with the business requirements and long-term vision of the organization. These universities will develop soft skills and partner with employees as technologies and businesses change. The notion of a static university will go away; it will be flexible and accessible 24x7 to adjust to the needs of modern-day industry requirements. The Corporate University will create tailor-made specific courses for industries and businesses, the concept of a pre-prepared syllabus for students is getting modified. Also, physical space will lessen in these universities, as technologies continue to advance. By driving curriculums into virtual space, masses can be educated in latest skills and technologies. Delivery methods of learning will be through online, gamification and virtual reality. Other factors that will be determinative are rate of advancement of mobile technology, computing power, and growth of artificial intelligence. Corporate Universities will in future gain more importance and will be a competitive advantage in the future.

The most famous Corporate University is the McDonalds "Hamburger University". India has also ventured into the world of Corporate Universities, notable are Infosys University, Azim Premji University, Mahindra Satyam Learning World, and Welspun Corporate University.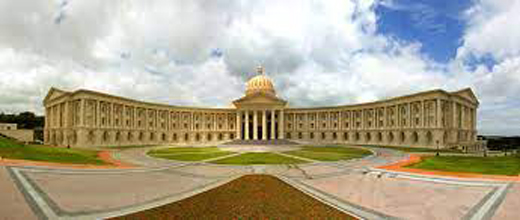 Infosys University, Mysore is the largest Corporate University in the world.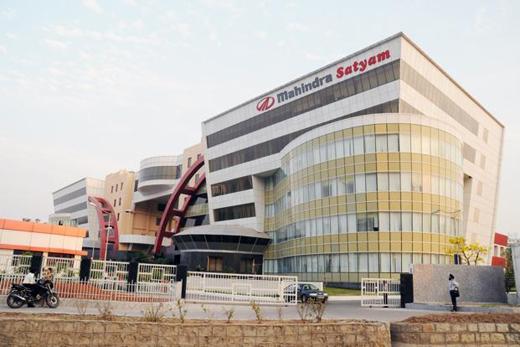 (Mahindra Satyam Learning World)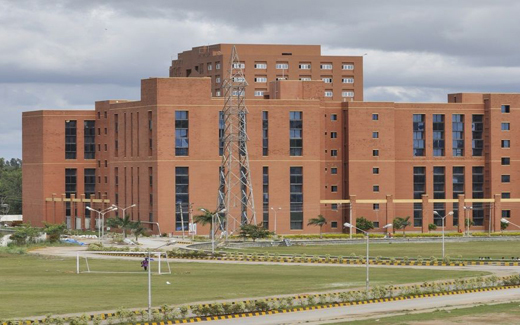 (Azim Premji University)


Existing Deemed-to-be-Universities, and Private Universities need to be prepared for severe competition from corporate entities. There will be big changes ahead for the future of teaching and learning. The formal classroom will be replaced by learning areas that allow individuals, small groups or larger groups to collaborate face-to-face or virtually on learning projects. Classrooms can be anywhere and anytime. Students can be working on projects in virtual contexts with other students from around the world at any given moment. The existing 'one model of teaching and learning fits all' is fast getting outdated and has no place in the agenda for future education. Teachers will become facilitators of learning and students will have more control of their learning journey.

Vice Chancellors will have to transform into Visionary Chancellors if they want their universities to survive and thrive, in the coming decades. They have an onerous task of building futuristic universities for differentiating their institutions from the pack. But it takes more than a vision to be called a visionary. There is also a requirement for a dynamic organization, determination, and spirit to accomplish it. From idea to implementation is a long winding road. It requires extraordinary will power, unlimited zeal and abundant patience. Simultaneously we need to groom a pipeline of visionaries, who will ultimately become the Visionary Pool of this country. To achieve this every university should establish its own Visionary Leadership Institute. This is to recognize and groom unique potential in every student and guide them to create their own path in order to make the world a better place. To facilitate this venture and make it a robust initiative, experts in different domains can be invited to be a Visionary-in-Residence each semester. We need to set high water-mark for Vice Chancellors, faculty, staff and students in order to educate and groom future leaders of integrity and vision who will shape and escalate the future of business, entrepreneurship, civic leadership and public management.
---

Dr. G. Shreekumar Menon IRS (Rtd) Ph.D: Former Director General of National Academy of Customs Indirect Taxes and Narcotics & Multi-Disciplinary School Of Economic Intelligence India; Fellow, James Martin Centre For Non Proliferation Studies, USA; Fellow, Centre for International Trade & Security, University of Georgia, USA; Public Administration, Maxwell School of Public Administration, Syracuse University, U.S.A.; AOTS Scholar, Japan. He can be contacted at shreemenon48@gmail.com