Utilize Customs Gold Bonanza for Covid 19 fight
Mangalore Today News Network
By Dr G Shreekumar Menon

Mangaluru, April 8, 2020: No other country on this Planet would be getting tonnes of gold free as a matter of routine. Vast amounts of smuggled gold are seized by the Indian Customs round the clock at airports/seaports and land customs stations. This treasure trove is like a continuous bonanza for the Government, the like of which no other country can even glimpse about. Whereas most countries have to be contend themselves with seizures of narcotics, wild life and fissile material, India's unique advantage is the unabated free flow of gold smuggled into the country. Our government coffers are simply overflowing with a relentless flow of gold. To give a brief idea of the magnitude of gold pouring into this country, gold smuggling has been rife since 2013 when India raised import duties on the metal to 10% in an effort to curb demand to reduce the country's current account deficit.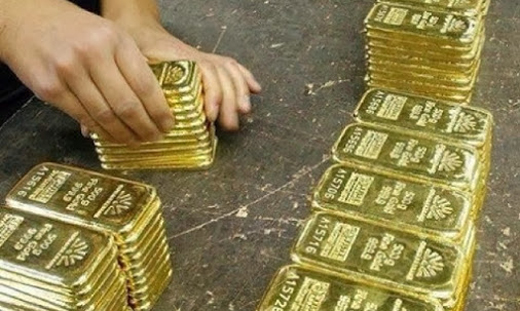 Grey market operators - businesses that smuggle gold from overseas and sell it for cash to avoid the duties got a further boost in 2017 when India imposed a 3% sales tax on bullion. In 2018/19 fiscal year that ended on March 31, customs officials seized 4,058 kg (4 tonnes) of gold, up from seizures of 3,223.3 kg a year ago and 429.17 kg in 2012/13. The World Gold Council has said up to 95 tonnes of gold was smuggled into India in 2018, although India's Association of Gold Refineries and Mints and other industry bodies put the figure at more than twice that.

The seizure figures and value for the current fiscal year would be on similar lines.

A few snippets of news reports about gold seizures would be a real eye-opener:

In October 2019 the Customs Department had carried out a major operation in Thrissur and seized 123 kg of gold valued at over Rupees fifty crores. In addition Rupees two crores in Indian currency and foreign currency were seized.

Four international airports in Kerala continue to be major entry points for smuggled gold into the country as the Customs had seized yellow metal worth Rupees 152 crores after registering a total of 1236 smuggling cases from these airports during the three quarters of 2019-20 fiscal.

41 gold smuggling cases have been booked at Kannur Airport since its inauguration in December 2018.

A total of 135 gold smuggling cases were registered at Calicut International Airport worth over Rupees 16 crores.

In Mumbai the Customs Department registered as many as 290 gold smuggling cases worth over Rupees forty two crores.

Indira Gandhi International Airport New Delhi is in the third spot after Mumbai and Kerala where the Customs officials seized high value smuggled gold.

Customs officials at Mangalore International Airport seized gold worth Rupees 4.46 crores, while Kempegowda International Airport saw gold seizures of over Rupees sixteen crores.

Chennai International Airport booked 841 gold smuggling cases resulting in seizure of 355 kg of gold worth over Rupees 123 crores.

The All India figures of gold seized would be mind boggling. If all the seized gold is auctioned immediately the accrued fund would be more than sufficient to create an exclusive war chest to fight the COVID epidemic. Even the richest of nations cannot enjoy this kind of uninterrupted free flow of the yellow metal. The PM CARES Fund to fight the COVID-19 pandemic will get sufficiently enriched, without causing any heartbreak to any section of society.


---

Dr. G. Shreekumar Menon, IRS (Rtd) Ph. D (Narcotics),Former Director General, National Academy of Customs Indirect Taxes and Narcotics & Multi-Disciplinary School Of Economic Intelligence India; Fellow, James Martin Centre For Non Proliferation Studies, USA; Fellow, Centre for International Trade & Security, University of Georgia, USA; Public Administration, Maxwell School of Public Administration, Syracuse University, U.S.A.;AOTS Scholar, Japan;Former Registrar YENEPOYA (Deemed to be University) Mangalore Karnataka State;Former Head, Centre for Narcotics & Psychotropic Substances (CNPS), Manipal Academy of Higher Education,(MAHE) Manipal, Karnataka State, India. He can be reached at- www.shreekumarmenon.com