Using Artificial Intelligence to Change the Future of Drug Addiction Treatment & Narcotics Detection
Mangalore Today News Network
By Dr. G. Shreekumar Menon

Manipal, Jan 25, 2020: The last decade has witnessed increasing application of artificial intelligence in various fields. As a society, we are faced with a great many challenges, and it's no secret that one of the more prevalent is that of substance abuse. Amongst the most dangerous and holistically destructive of these behaviours, affecting multiple facets of our social landscape from individual health and wellbeing to pressure on already strained infrastructure, is illegal drug addiction.

Scientists, medical professionals, social workers have all attempted varieties of treatments to help mankind get rid of the scourge of drug menace but with limited success. Governments across the world have legislated harsh punishments including death penalty for possession of narcotics and psychotropic substances. Again the impact has been very minimal. Addiction is always an extremely difficult form of abuse to overcome, whether it is alcohol abuse or the abuse of anyother substance. However, trying to recover from heroin or methamphetamine addiction is a whole other world of pain. Long-term meth abuse leads to damage of the dopamine receptors in the brain, which causes addicts to be unable to feel pleasure, a condition known as anhedonia. Anhedonia makes it difficult for recovering addicts to feel stable, grounded, or hopeful, which can lead to relapse.

With the advent of Artificial Intelligence (AI) health professionals are optimistic that there is a new weapon to tackle this menace. Although AI is still a relatively new field that continues to make advancements regularly, the technology has found a home in several industries, including business and healthcare. The increasing personalization of technology and our ability to share and analyse large quantities of data are helping to uncover new solutions to helping addicts through the treatment and recovery process.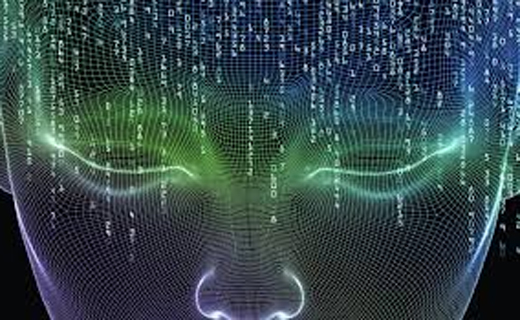 Today, AI has the potential to impact those diagnosed with a mental health disorder,more specifically, AI has the potential to positively impact those recovering from addiction.AI can determine when people may be at risk for abusing or falling back into bad habits and suggest ways that might prevent them from relapsing.

One of the most difficult aspects for anybody experiencing addiction, beyond that first acknowledgment of the problem, is the accessibility of help. Modern medical opinion leans toward addiction being a disease, recognizing that it can change the structure and functioning of the brain, which makes it particularly difficult for an addict to overcome without professional assistance.

AI can help combat negative influences, which is the biggest hurdle during addiction treatment. Drug addicts undergoing addiction treatment are vulnerable to suggestions from their friends encouraging them to slip back into addiction. Now researchers have developed an algorithm designed to help recovering addicts to break away from negative relationships. The app analyses the relationship of the addict with his friends, their history and social habits, arrives at an assessment whether the relationship should be continued or not.

Another area where AI is making its impact is in tracking treatment. Doctors have realised that many addicts are quite uncomfortable in group therapy and group discussions, hence prefer to discontinue treatment. AI can now monitor the recovery process on a continuous basis and detect changing moods of the affected person. If the addict is slipping into an uncomfortable phase that can lead to relapse, the treating doctor is alerted so that timely intervention to save the person is possible.

Another area of intervention by AI is at the stage of commencement of treatment. Most addicts refuse to start treatment, denying that they have an issue. To initiate an addict into starting treatment is the biggest challenge. AI can assess the level of addiction, and alert the addict that professional help is to be sought. It can guide how to avoid critical get together and socialization that leads to consumption of illegal drugs. When cravings set in it can recommend appropriate diet and exercise regimen to ward off the temptation.If the addict happens to be at a rave party or any other trigger location like a bar or club, AI can alert to quickly exit the venue.All this is possible because of a combination of machine learning, adaptive artificial intelligence and clinical research.

AI intervention comes in the form of hotline information and presenting coping tools to resist succumbing to party pressure and invitation. Methamphetamine addiction, like most other addictions, has been the source of ample scientific study by various health organizations. Using inferences from this data, along with information about the addict, apps are capable of predicting the risk of relapse and sending support.Addicts going through withdrawal often feel extremely ill, usually experiencing fever, sweats, nausea, and vomiting. Health professionals know exactly what a person in recovery experiences throughout the various stages of substance abuse recovery, and this knowledge is being used to offer recovering addicts the help they need to prevent relapse. By analysing a person's personality and feelings, the technology is able to predict relapse through a person's words and behaviour, and it could either send mindfulness exercises or alert a close friend to offer support.

Another very potential use of AI is to help find illegal opioid sellers online. Social media use is now ubiquitous, and has made it a convenient digital platform for drug dealers selling controlled substances, opioids, and other illicit drugs. Facebook the world's biggest social media platform has been deploying Artificial Intelligence to spot both drug content and calculate who the drug dealers are on their network. Facebook's AI is able to 'detect and reject' content that explicitly or implicitly promotes the selling or buying of illicit drugs. With the recent introduction of "proactive detection" powered by AI, Facebook and Instagram are demonstrating how to more effectively monitor drug trafficking in real time Twitter has launched initiatives to 'scan and ban' drug tweeting content while monitoring hashtags.

The list of social networks where illicit and controlled substances are being sold continues to grow and now also includes Tumblr, Pinterest, Google+, WhatsApp, Reddit, and more.

Facebook, Twitter and Google recently formed Tech Together to Fight the Opioid Crisis in an effort to both combat the US opioid crisis and understand how to deal with ongoing illicit drug trafficking on their platforms.
Facebook is already implementing a drug task force designed to arrest those who buy and sell narcotics while using the online social networking site. It is called the Facebook Drug Task Force (FDTF) which monitors all postings and messages created by its users.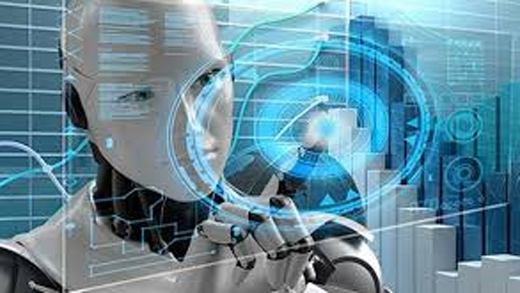 Now the National Institute on Drug Abuse, which is part of the US Department of Health and Human Services, is investing in an artificial intelligence-based tool to track how "digital drug dealers" and illegal internet pharmacies market and sell opioids.
Future investigations will deploy artificial intelligence and machine learning that can quickly identify threats and trafficking activity and intercept large narcotics consignments.
---

Dr G ShreeKumar Menon, IRS (Rtd) Ph.D (Narcotics) is Former Director General, National Academy of Customs Excise and Narcotics & Multi-Disciplinary School Of Economic Intelligence,India; Fellow, James Martin Center For Non Proliferation Studies, USA; Public Administration, Maxwell School of Public Administration, Syracuse University, U.S.A. and AOTS Scholar, Japan.
He can be contacted at: shreemenon48@gmail.com