Tribute to Veteran Hockey Star Elvera Britto
Mangalore Today News Network
By I. J. Saldanha Shet

Mangaluru, July 12, 2022: One time outstanding Indian women's hockey team captain Elvera Britto (15.6.1940 - 26.4.2022) passed away on April 26, 2022, due to age-related setbacks. She was aged 81 years. Elvera, the eldest of the famous Britto sisters (others are Rita and Mae, also it is to be noted an elder sister Presilla played for Mysore for a short spell before she married), ruled the hockey circuit from 1960 to 1967, piloting Karnataka to seven national titles. Elvera represented India against Australia, Sri Lanka and Japan. Her life and her sports contributions (she was also known for swimming, tennis and playing the guitar and flower arrangements as a hobby) are worth many awards, her being invested with the prestigious National 'Arjuna Award' is the least that could be done by the Government of India.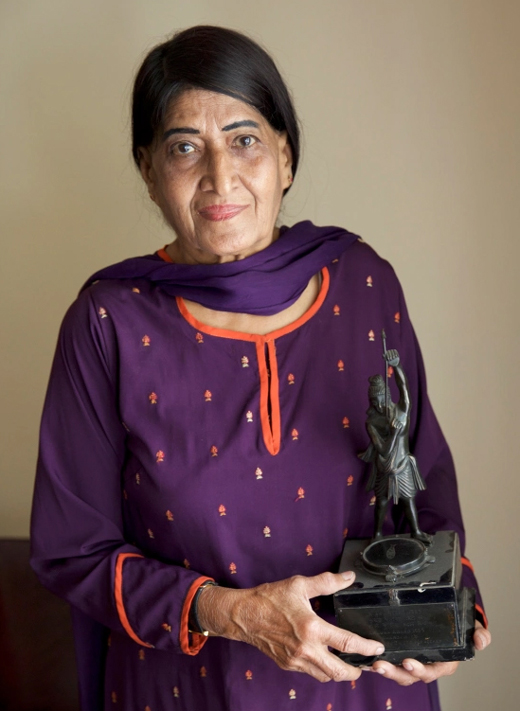 Elvera Britto with Arjuna Award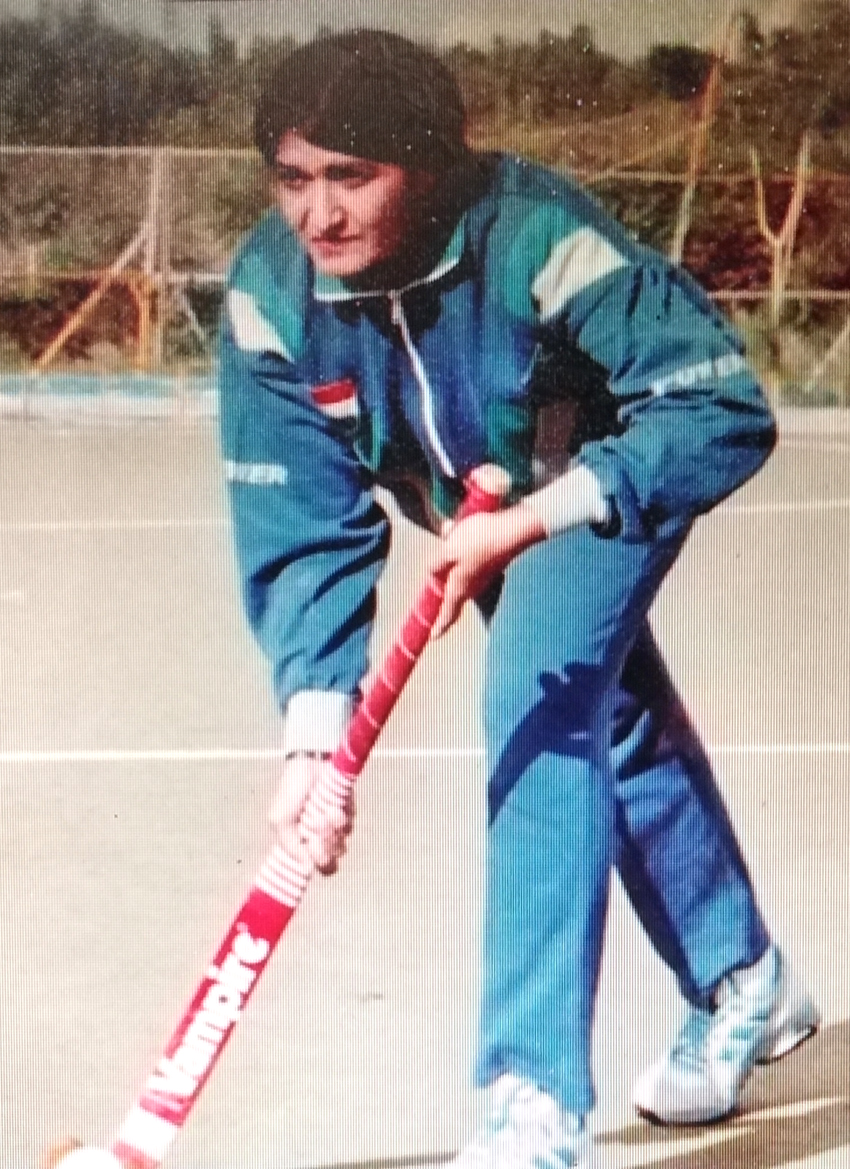 In 1965, Elvera became the second women's hockey captain to be conferred with the Arjuna Award after Anne Lumsden (1961). Elvera was single throughout life like her sisters. Hockey India condoled the death of Elvera. "It is saddening to learn about the passing away of Elvera Britto. She was ahead of her times and achieved so much in women's hockey and continued to serve the sport as an administrator with the state," Hockey India president Gyanendro Ningombam said in a statement. "On behalf of Hockey India and the entire hockey fraternity, we would like to express our deepest condolences to her family."

A resident of Bangalore and Cooke Town, people just poured in to express their admiration after her passing away. The Mysore team's half back became a legend, the team was always the best winning team and dominated the national women's Hockey scene 1960 to 67, then as popular as cricket. She was the famed captain of the national team and was crowned by the President of India Dr.S Radhakrishnan with the top sports award 'Arjuna Award' in 1965.

Elvera's dedication to the game along with her two sisters is a memory that will never fade for hockey lovers, she did her best to promote and improve the game for decades, she even practiced with the men's team to toughen her game. She was the idol of Punjabi fan's who had a special cheer for the game of Hockey. Her sister's Mae and Rita lived with her till her last days and their emotion was indeed deep and the sentiments they expressed are heartfelt. It is perhaps rare that the three sisters Elvera, Mae and Rita studied in the same school and later taught there as well - St.Francis Xavier High School, Fraser town, Bangalore, is a famed institution well known.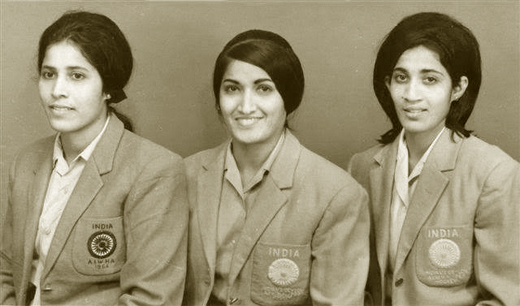 Britto sisters: Mae, Elvera and Rita


After her playing career, Elvera further served as the President of the Karnataka State Women's Hockey Association for two terms. Elvera, and her two sisters, Rita and Mae, were synonymous with women's hockey and played for Karnataka between 1960 and 1967, during which they won seven national titles with the three sisters at the helm.

Former India men's hockey captain Jude Felix talks about Elvira's determination to improve women's hockey status. "Every time I see you I am amazed that she is passionate about women's hockey. She felt that women were not given the same opportunities as men in sports. And she tried to make everything better for women's hockey. She was beautiful. Glad that our academy – Jude Felix Hockey Academy – includes girls in our program. In fact, she also made a donation to our educational institution. She's a woman who expresses, not words," Felix said. "I haven't had a chance to see her play. But our seniors always speak highly of her skills. During a recent interaction with Elvira, she mentioned the forgotten skill of using the bat. Her technical knowledge surprised me," Felix added. The Karnataka State Hockey Association (KSHA) has expressed its condolences on her passing. Hockey was first love, Elvera Britto did not marry and devoted herself completely to the game of hockey. Brito always felt that women's hockey is not given the same importance as men's in the country. But Brito did not give up and always worked for the betterment of women's hockey.

Backdrop of the Mangalore Family:
The Britto clan that Elvera and her sisters Mae and Rita come from are a well known Mangalore Konkani Catholic family (A Prabhu clan). According to well documented basic genealogical work of a well known researcher of Mangalore communities worldwide, their first known ancestor is Nicholas Britto about 1760, the founder of the family so to say had come from Goa like many Konkani Saraswats of that time. Nicholas had 3 sons who were the dons of different branches of the Brittos'. His eldest son Joseph Britto (1790) is the head of the 'Kodialbail-Falnir' branch of this family that Elvira belongs to. Elvira's grandfather was Joseph's eldest son Fidelis Nicholas Britto (1864-1932) who had an estate in the Western Ghats it is said. Fidelis had 4 sons, the second of whom was Robert Henry Britto (1904-71) who is Elvira's father and served in the Telegraphs Department in Bangalore, her mother was Letitia Britto. Elvera has an elder brother, Adolf (Dolphie) Britto, born 1939, who held a very senior rank of Vice Admiral in the Indian Navy, other siblings exist too. So much for this great family, more may be researched about them.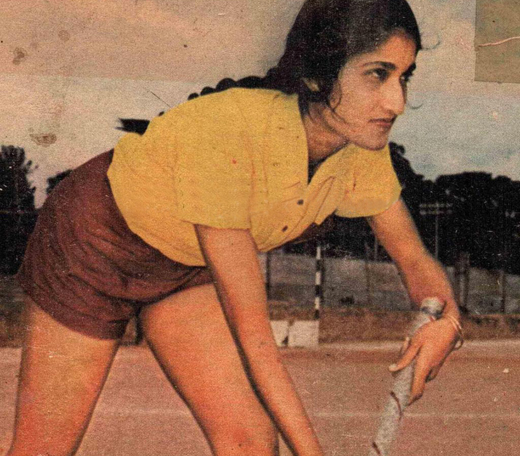 Some messages in the social media mention that Elvera's grandfather donated the land that is now called Nehru Maidan, there is no authentic information with regard to its history. During British times, it was known as Central Maidan – and the fact that it was situated close to the Collector's office suggests that it was government property. St Paul's Church was also closely associated with the British government in Mangalore, and so too the Imperial Bank of India (renamed State Bank of India after Independence). All were in the neighbourhood of the Collector's Office, now the DC office complex . There is substance in Sabina Severina Coelho's husband Jacob Mariano Britto, one of the famous Britto Brothers, of the Central Mangalore Prabhu clan who were very wealthy – and had their business in the Bunder area. It is possible that Nehru Maidan may at one time have belonged to these Britto Brothers, then fell to the share of Jacob Mariano Britto – and after his death in 1901 to his widow Sabina Severina Coelho, a wealthy landowner of the early 1900s; some members of this family maintain that Nehru Maidan was a gift to the government from this philanthropist who has donated property to the church too. Note.... But Elvera Britto hailed from another Britto family. The Britto Brothers of the Central Mangalore Prabhu clan were of different profiles . Elvera's grandfather Fidelis Britto married into the Falnir Coelho family, one of the elite families of 19th century Mangalore, that the other Britto clan was close to, that may be the cause for the confusion.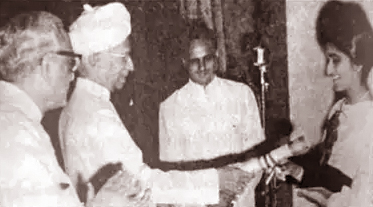 Receiving the Arjuna Award from the then president of India, Dr S. Radhakrishnan in 1966


Indeed it is very fitting that the Mangalore community at large and sports fraternity and sports lovers, particularly admirers of hockey recall this great sports star with an undying commitment to Hockey Elvera Britto and the kind human soul she was with her two younger sisters and fittingly pay due tribute to her memory. The Hockey Sports body of India too could very well institute a memorial to this great woman of Indian Sports. Long Live Hockey in India and sports of high caliber who have given much to Immortalize the game in early times. May such sports stars always be immortal.