The 'Festh' of ....Christmas
Mangalore Today News Network
By I J Saldanha Shet

Mangaluru, Dec 24, 2016: The former 'South Kanara', now Dakshina Kannada and Udipi particularly, with the natural wonders of the coast and western hill slopes is home to many cultures and languages, Konkani 'the mai bhass' too makes up Kanara with Mangaluru and Udupi in focus. Ancient Catholic roots are very evident with feasts like Nathaleche Festh (Christmas). Harvest is ended, traditional agrarian legacy and heritage is prominent as December brings cooler weather. The Konkani community irrespective of religion, made this region their home centuries ago. Fesths, for the community are a virtual global observance now for Kanara communities far and wide. It is evolving as a link identifying the Konkani Catholics and other groups are formulating suitable variations to suit individual visions. The good resulting out of such sacred local observances of eternal value and blessings remain indelible. Today festivals are more a social and commercial affair for many, amidst religious rituals.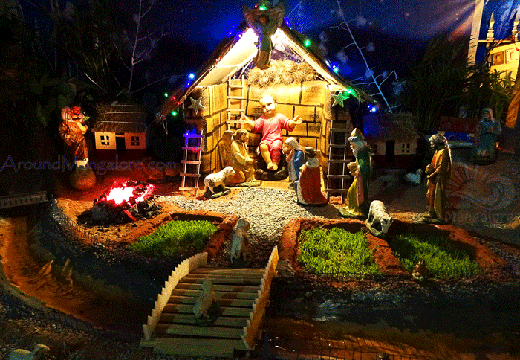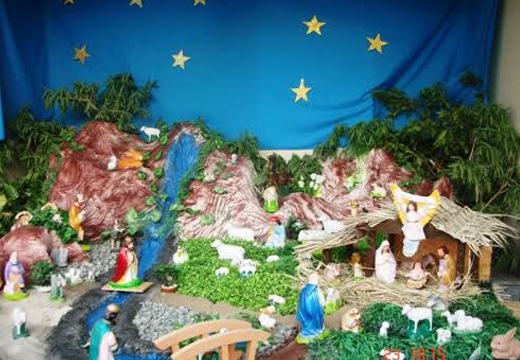 For the Konkani community, 'Fesths' were rallying point post 1799, after Tipu's 15 year captivity of the Konkani Catholics ended. The survivors of the captivity gained freedom and gradually returned and rebuilt their lives and the community. Old Bombay was an extension. The present Konkani Catholics now seen world wide are descendants of those whose faith was tested and reinforced by captivity. The revival of the 'Fesths' and parish feasts "Vodle Festh" became rallying points for scattered families.

Christmas to X'mas:
For Konkani Catholics spread around the globe 'Nathalache Festh'the Birth of Christ- Christmas is universal. Dreaming of home at Christmas, was pleasure. The thought of green palms along shores of the Arabian Sea makes the heart glow with sentiment for Mai ani Aab (Grandma & Grandpa) and relatives of all degree. Children, of the past gleefully made plans for 'Nektr' (star) or 'Guddeep' (lantern) with sticks and coloured tissues. The big sentiment was and still is to some extent the elaborate ' CRIB' (Gordanache Gotto) with the young and old. A traditional prominent spread in the once sprawling garden, it was a big affair, imaginatively hyped to heights of imagination. Babe Christ's Bethlehem, Sheep and Shepard, winding red roads with flowing streams, wooden bridges dotted with travelers, cattle and people, tiny homes and inns……imagination is infinity. Not to miss the active fountains, water falls strategically placed 'cowshed' with angels, Joseph with Mary and tiny loved Babe Jesus in the manger a touching sight that unforgettably warms the hearts and never fades.

Today Christmas is X'mas, and comes off the shelves of Malls and markets, all year round. High density commercialization, development and transformed young mind-sets, has compelled the festive spirits to newer forms and doings. The face of Kanara particularly Mangaluru and Udupi...'Kodial', radically changing. Ecology, nature, rapidly distorted and tarnished with pollution. Old traditions, customs and legends passing on to future generations,transformed. The new replaces the old, what will 'Kodial' be in the future. Another year has hurtled by, unbelievable, new year 2017 looms within reach, smartness and change at home, USA looks all 'Trumps'.....uncertainty......Yet, Babe Christ again looms large, to reassure. To "Mangalore Today" readers: Seasons Greetings and Celebrations bring all that's positive, charity, faith, hope - J O Y - in 2017!!