The Pandemic, Education and Nothingness
Mangalore Today News Network
By Satya Reddy

Mangaluru, Dec 31, 2021: In 2020, when the world as we knew it, ground to a juddering halt for a few months, parents everywhere panicked about what would happen to their children's education. Those who could afford online classes were lucky. Those who could not were left floundering, worried and frustrated.

Governments around the world were finally forced to confront the reality- the education systems were in a mess and it was going to be a herculean task to change that. But as a parent, I believe the onus is on me to create a climate of wonder for my child.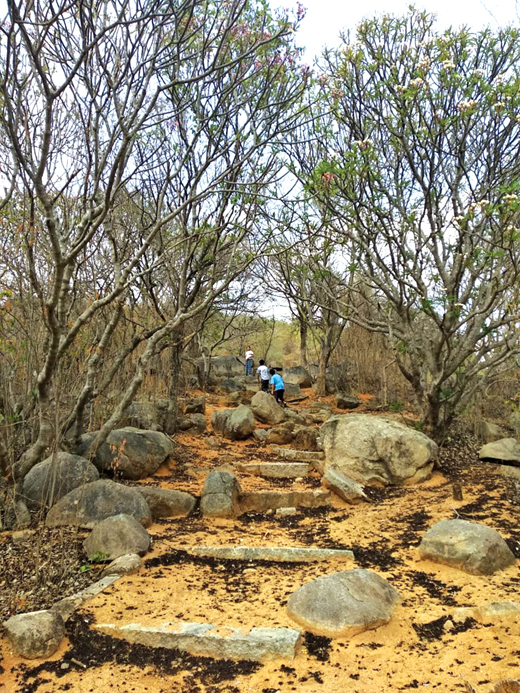 I grew up in a boarding school that was the dream of philosopher and educationist- Jiddu Krishnamurthi. He was a person who believed that true learning can only take place if there is no fear in the mind of a child. A child should feel free to ask questions, look around at the world and make their own conclusions and to really feel a connection with every person, blade of grass and drop of rain. Only then will a child learn to love and care for life and learning.

So what was different about my school? To start with, it is set in 360 acres of wilderness. Our playgrounds were the hills and land around the school. We were free to wander about (after telling the house matron where we were going) as far as we wanted but we had to be back in time for dinner.There is something deeply profound about lying on a rock and looking up at the immensity of the universe. Questions about life, would invariably enter our minds and keep us curious.

Although we had beautiful, airy classrooms, we would often have classes out on the lawns or under trees, many of which had cement benches built around them. Or some teachers would walk and teach, with a gaggle of students trailing behind. Exams were very few and far between. If my memory serves me right, we never had exams until grade 10. A month before the finals, we had 'mock' exams and then we wrote the board exams with barely any more practice. Surprisingly, we all did well. There was never any fear about exams and tests.

My enduring memory of exams is of a little old lady called Mangamma – a Telugu teacher who would be hauled out of retirement for invigilation duties. Mangy, as we called her, loved her Telugu novels. So to wile away her time, she would read while we wrote. Half way through the paper, a peon would come in with a huge kettle of tea and a tall pile of glasses. We would stop writing, drink our tea, chat with Mangy and resume after a 15 minute break. The bell would ring to indicate we had to stop writing but we would beg Mangy for just 10 more minutes. The adorable woman that she was, would give us our 10 minutes and an extra 15 minutes more! Discussions after exams were usually about the quality of tea, rather than about the quality of questions!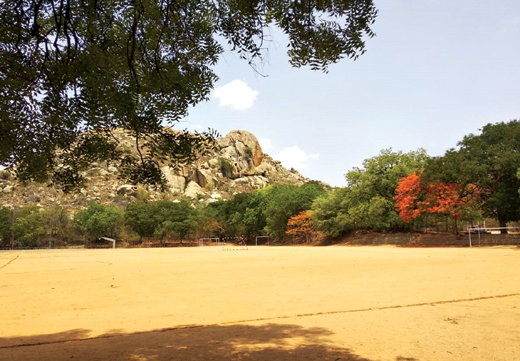 But I think where this school stands as a colossus in education lies in how we were taught. Fractals were not just in math books but in trees, in dead bird feathers and the many ferns sprouting around the school. Trigonometry was all about how far we could swing based on our body weights. A frog's or butterfly's life cycle meant we were allowed to keep caterpillars and tadpoles in class and literally watch them grow before our eyes. (On a personal note, for my entire 7th grade, I had a full cobra skin, dried seahorse, a massive bracket fungi, a full skeleton of a frog and a jar of tadpoles on my bed and no one thought it strange.)The vegetable patch was where we rooted around for earthworms, bugs and beetles and seasons were all about interacting with villagers, building them tank bunds to hold in rain water and joining in their festivals. The Principal was a keen astronomer who thought nothing of taking the entire school (350 children) out onto the football pitch in the middle of the night to watch meteor showers. We were also encouraged to do 'nothing'- sitting on a tree branch and staring into space was not frowned upon because we all knew that zoning out helped the brain to recharge and come back brimming with ideas and solutions.

Suffice to say, its only when I am penning these thoughts down, I realise how weird it all sounds. But now, as a parent myself, I realise these were all ways of showing children the wonders of the universe and the workings of the human mind. And I also realise you do not have to live in the wilderness to experience this upbringing.

If you can teach your child to appreciate a fern growing out of a rock, or have the patience to watch an ant scurry about your house, or go for a walk in the night to see wildlife in an urban setting, then you have truly understood the meaning of being a parent and teacher.Then no pandemic will ever stop true education from taking place, if you can see the world in this way.

Satya Reddy is 2nd Year B.Ed student at St. Aloysius Institute of Education in Mangalore