Teacherís Day: Are Teachers Respected Today?
Mangalore Today News Network
By Mohammed Mobeen Ahmed
Mangaluru, September 5, 2015: The day 5th September marks the 53rd Teachers' Day –which we should all celebrate the teaching profession. We celebrate this every year without fail least knowing its purpose, for what it is being celebrated, and whose birthday day is celebrated as teachers day. Set aside the person we are ignorant even of the principles he stood for. The day marks the day of gratitude and respect to the selfless efforts of teachers. This day is also celebrated to honor Dr. Sarvepalli Radhakrishnan, the great teacher, academic philosopher and India's Second President of India. Dr. Radhakrishnan was a strong supporter of education. Instead of celebrating his birthday separately he requested to observe the day as Teachers' Day to give honor to all the teachers in India. This appeal demonstrated his love for the teaching profession and since then 5th September is celebrated as Teachers' Day in India.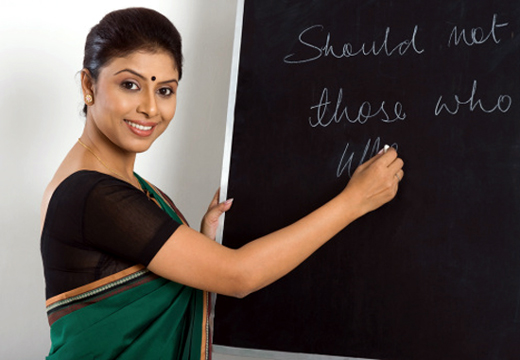 Nearly every one of us should be able to bear in mind at least one teacher who had an insightful effect on our initial life, someone who had an optimistic influence on us and made us the person we are today. My concern is all the more personal as my Uncle and aunty are teachers. My aunty has conversed with me fondly about the goodwill the teachers relish in the society. They are the most educated people to be consulted as a source of guidance and advice.

Sadly, things have changed in many parts of the world. The short of respect for teachers today is clear when you consider professions like Engineering, Medical, Architecture, etc are viewed. You only have to look at the mainstream media to see how these professions are celebrated. The most pathetically is the chunk of share the teachers get after their daunting efforts. Of course the teachers are point out in the media but they are often blamed for a vast array of society's ills: from the loss of good manners to the decline in competitive sport to the shortage of entrepreneurs.

In our times, we used to fear and respect teachers. A general talk goes around that today there is a total lack of discipline? Prakash. D. a student explained this as "Let me tell one thing first. There is always a tendency among many oldies to praise yesterday and say today is bad and holding the present generation responsible for the things they assume as bad. But, in this comes a contradiction, It is never thought that present comes out of past." and after a pause continued "Talking about discipline, first of all we should define discipline properly. Personally, discipline was more horrifying to me in the parlance it is used. When I was in school, I used to be afraid of "discipline" which is just threatening. This obviously creates a wall between teachers and students. I know many teachers who were good at handling students in a pleasant way and were also strict. Teaching is a big skill and if one laments that today's children have become unmanageable, you are not fit to be today's teacher. As the children become more mischievous, teachers also should become smarter."

Gaurav K. added "The feelings "fear", "respect", "discipline", "manners", etc etc should come from the heart of the individual...cannot be a faked one ! They cannot be bought also.....you go to the root cause of everything ..."it's a question of survival"....especially for teachers! Do not you think so? Also, of course, politics also has started affecting our Indian education and culture very badly."

There is also another issue of young people not respecting elders nowadays? To large extent this happens to be true. See anywhere around you will notice candidly. Subramanyiam R. said elaborating the reason for the cause as "One major reason is, there was no printing technology in olden days. Even if someone wants to share his ideas he can prepare only one copy using palm leaves (In India). Also in olden days everything was secret. Most of the techniques were kept very secret. In order to learn the secrets one has to give respect to the person who knows it. In general, aged people had that information or secrets i.e. the technology. Normally, a youngster has to learn everything either had to depend on his father or his teacher. If not they respect them they cannot learn any technique or subject. Today is the world of information. Information is available in finger tips. Why the elders are to be respected...? Unless otherwise they are genuine...? "

Akshada J. narrated his experience that when he was a child, he was taught that if Mr. X or Mrs. Y said something to him, He was to do what he was told. If Mr. X said come into the house, he would have. He had to teach his son that If Mr. X said to come into the house, run like heck! Trust was gone in one single generation. Rules changed. The community changed. Traditions lessened and the value placed on our elderly lessened which is sad. They really do know more than we do.
Grace Pinto, Managing Director, Ryan International Group of Institutions with students


Witnessing the teaching profession and the plight of Teacher's Day crops up. There are various issues related to this. M.A. Waseem, a company secretary said "Teacher is not only the one who provides us with formal education. Anybody can be defined as a teacher if he or she helps in the enhancement of our knowledge. For example, parents are considered to be the first teacher. A Book can be a teacher and also a friend can be the same. Observation of the Teacher's Day started to show respect to Dr. Sarvapalli Radhakrishnan as he was a teacher. Generally speaking, in every year we observe Teacher's Day in order to show our respect to our teachers. At present, the values have already started changing in all the fields. How can the field of Education be exception to it? Take past as an example, that of Ekalavya as a student and Dronacharya as the Guru. At present, not only students are forgetting the value and importance of Teacher's day but also teachers are forgetting their role. In order to make their role remember and keep a healthy relationship between the two observing Teacher's Day is important. In fact, both are the two sides of the same coin."

Geetha P. mentioned the prevailing conditions of the teachers today. She said, "Teachers are under paid and have one of the toughest jobs out there. These days' teachers seem to get no respect. Honoring or remember a teacher for a day is the least society can do. The significance is that teachers need to know they are appreciated."

It's time to really recognize the responsibility teachers perform in developing young people's minds and bettering society. Today if our culture so splendidly rewards celebrities, actors and sports stars, stacking admiration and riches on them, why should not an outstanding teacher be equally celebrated? Why shouldn't teachers have their own equivalent Award?

There is a very common phrase that behind every successful man there is a woman. Similarly there is a teacher behind every great inventor, every great philosopher and every great idea in history. Fierce independent minds – from Nelson Mandela to Steve Jobs – have paid tribute to the influence of a teacher during their early years. The harsh multifaceted confrontation of the modern age – from climate change to chaotic technological transformation to global clash – will require better ideas, and better teachers, than ever.