Talibanisation of Afghanistan - repercussions in India
Mangalore Today News Network
By Narednra Nayak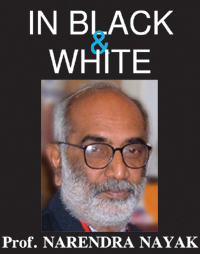 Mangaluru, September 1, 2021: Things happening around us both at local, national and international levels does not make us happy.

If we look at the happenings at Afghanistan where the religious right not just the right but the extreme right has taken over the country, it is going back to the dark days of middle ages when superstitions and religion ruled the society. The fall of this country from a modernized, educated society to one ruled by religious bigots started decades ago when the Talibanis supported by US and through bases in Pakistan started their battles to defeat the Russian supported ruling regime. The move was to counter the Russian influence in that region. The same groups turned out to be Frankenstein's monster which turned on their creators resulting in sheltering the biggest culprit- Osama Bin Laden who had masterminded the 9/11 attack and the resulting mayhem. It was also the first attack on American soil after the Pearl Harbor bombing which started the second world war. While the revenge for this resulted in a campaign costing trillions of dollars, chases across countries and continents resulting finally in 'taking him out' in a covert action and destroying his set up, the displaced ruling dispensation was in power due to support by the western nations in general and US particular who were the last to pull out just before the takeover. While the horrors of this and the fallout are going to be seen soon, the desperate stampede to get out of the troubled nation has cost many lives as of now and we can only guess as to what the future is going to be. But going by their history it is not going to be any good for the women, children and those professing faiths different from that of the one of those who have grabbed power.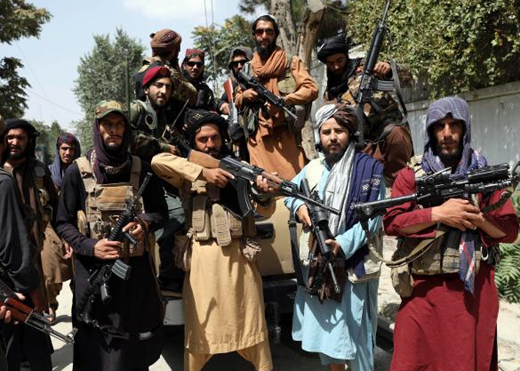 Soon after assuming power, the ruling clique held a press conference and assured all that they would grant all rights to women (of course permitted by Islam) would not have any conflicts with other nations etc. But going by the past history of these people it would be something difficult to believe! In the meanwhile the Indian embassy staff along with some others have reached back safely and as per some claims they were escorted to airport by Talibanis! That the Indian policy towards Afghanistan has been a failure has been said by one of their top ideologues and Rajya Sabha member Dr.Subramanya Swami.
"Taliban completed its takeover. Time for Modi to get serious about governance for battle. Pakistan mentored Taliban is now within striking distance. China will urge them on and US is good only for supplying weapons. Let us get Bharat Mata's destined duty for us done."

The dangers of this are very much at our doorstep. The next to be Talibanised will be Pakistan. With Russia and China willing to recognize them and big brother treating that as an internal matter of the country we have not much support to fall upon. That apart this would lead to a reaction in our country with disastrous consequences. As a reaction that, the trend here too may continue to extremes of right. I had read a prediction of a Hindutva ideologue two decades back. He had said the future political battle is not going to be between the Hindutva and secular forces but the soft and extreme right wing religious ones! As at present it looks like too softer ones are in power it is not long before the extreme ones taken on.

To understand their mindset we have to go back to the thoughts of their founder patron of the Hindutva brigade- V D Savarkar. He was the one who brought Hindutva into the picture long back even before the RSS was founded. He was not a religious Hindu at all. He was an atheist not following any forms of worship idol or otherwise. But, he pointed out the divisions in the population based on his concepts. His concept of Hindu was different from the conventional one based on caste or forms of worship. Because all categories of people come under the definition of Hindu starting from those who follow tribal worship forms to Brahminical rites. He defined Hindu as the one whose fatherland( in the fashion of you know who and has more robust masculine sound than the weak effeminate mother land) and HOLYLAND (punya bhoomi) are the same! Which means that he had no objections to Non Hindus like Jains, Buddhists and Sikhs! His ire was at those whose alleged religious loyalties lay outside the limits of Bharat(of course Akhand Bharat which would run from Afghanistan to Burma). With this definition we know very well who are those being accused of loyalties to others.

With this definition and a dictat to keep them subservient it is not far from being put into practice. Of course this may also cover the political left who may be accuse of having a punya bhoomi in some foreign land. Though the definition of Savarkar was not based on any method of worship it is not far away for this to be defined. Like many other allegedly secular countries where the clergy enjoy a status of super citizenship we too may soon follow. As it is we have quite a few 'Rajgurus' who seem to be above the laws of the land. That may soon increase and may even constitute a formal network whose permission has to be obtained for anything.

In all modern, civilized nations the religion and state have been separated to a large extent. India came into existence as a secular state despite of the division of nation according to religious lines. Though formally the division was into two secular states with populations of followers of respective religions being in majority, we know which way the other part went! Will we too be going the same way? If you see pictures of Afganistan before Taliban and today the difference can be clearly made out. From a liberal society where women enjoyed freedom, the state as of today is that of heavy repression. Will we go the same way? Only time will decide and the people- the choice is that of a theocratic state and a secular democracy.