Sweet sixteen and drug abuse
Mangalore Today News Network
By Dr. G. Shreekumar Menon

Mangaluru, October 1, 2021: There's no question that drug addiction is equally devastating for both teenage boys and girls. Yet global studies have shown that boys and girls tend to be attracted to different drugs, and that the disease of addiction affects them differently. Recent research also indicates that gender can affect the individual's response to drugs and his or her likelihood of becoming addicted.

In the past, drug addiction was studied in both boys and girls from a male perspective. By the same token, drug abuse prevention programs and rehab facilities were designed with an emphasis on the requirement of males. It was only later that scientists realized that boys and girls get affected by drugs in different ways. Today, outreach campaigns, preventive education, and drug addiction treatment are tailored to address the separate needs of both men and women.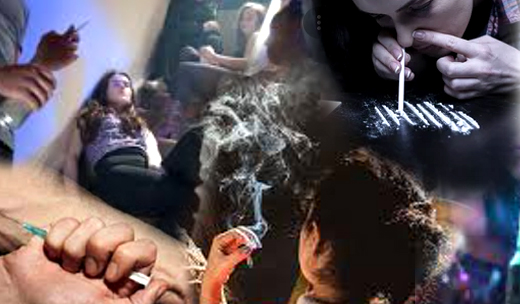 Scientists have discovered that girls who use drugs can have issues related to hormones, menstrual cycle, fertility, pregnancy, breastfeeding, and menopause. In addition, girls themselves describe unique reasons for using drugs, including controlling weight, fighting exhaustion, coping with pain, and attempts to self-treat mental health problems.

Research has brought to light many interesting facts about drug addiction in girls:

*Girls often use substances differently than boys, such as using smaller amounts of certain drugs for less time before they become addicted.

* Girls respond to substances differently. For example, they may have more drug cravings and may be more likely to relapse after treatment.

*Sex hormones can make girls more sensitive than boys to the effects of some drugs.

*Girls who use drugs may also experience more physical effects on their heart and blood vessels.

*Brain changes in girls who use drugs can be different from those in men.

*Girls may be more likely to go to the emergency room or die from overdose or other effects of certain substances.

* Girls who are victims of domestic violence are at increased risk of substance use.

* Girls who use drugsare more likely to have panic attacks, anxiety, or depression.

* Girls are more susceptible to lung damage as a result of smoking and alcohol-induced brain damage.

* Girls and young women who frequently use drugs or alcohol are more likely to engage in risky sex or be the victim of sexual assault.

*Girls may be more vulnerable to the effects of drug and alcohol abuse than boys and require personalized help to bounce back from addiction. Another study shows girls and young women get hooked faster and suffer the consequences of abuse and addiction sooner than boys and young men.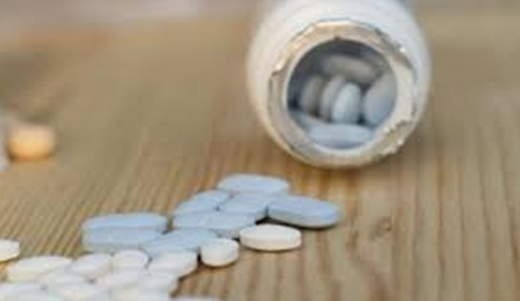 Although it is a fact that males abuse drugs from an earlier age, girls tend to become addicted faster once they get introduced to drugs. This phenomenon is known as "telescoping".

Another observation is that girls tend to relapse at higher rates than boys after going through rehab, and there is greater serious impact on their health, occupational status, relationships and finances.
Why do girls respond differently to drugs? The specific reason is still under investigation in different laboratories around the world. Neuroendocrinology investigations opines those differences in brain chemistry, and female sex hormones like estrogen, may have a bearing for susceptibility to drugs like cocaine, meth and heroin. Other factors like mood disorders, anxiety disorders and eating disorders which are seen more in women, may also predispose them to get easily addicted to all kinds of drugs.The frequency of psychiatric conditions like depression, bipolar disorder, anorexia and bulimia, can also drive many to take refuge in drugs.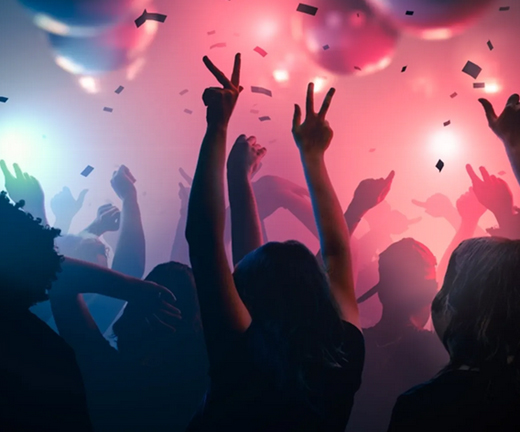 Young people's brains keep growing and developing until they are their mid-20's. This is especially true of the prefrontal cortex, which is used to make decisions. Taking drugs when young, can interfere with developmental processes occurring in the brain. It can also affectdecision-making. They may tempt them to do risky things, such as unsafe sex and dangerous driving.The earlier young people start using drugs, the greater their chances of continuing to use them and become addicted later in life.

Certain studies of the human brain have attempted to pinpoint the changes that occur during adolescence. Health researchers have found that dramatic spurts of both physical and intellectual growth happen during the teenage years; the negative health effects of teen substance abuse can interfere with these crucial processes at exactly the wrong time.

Drug abuse at any age can cause serious health effects, but teens who abuse drugs are at particular risk for serious health consequences. Teens who abuse drugs are more likely to struggle with addiction issues later in life and have permanent and irreversible brain damage. Some other common negative effects of teen drug abuse are:

* Emotional problems. Drug abuse can cause or mask emotional problems such as anxiety, depression, mood swings, suicidal thoughts and schizophrenia.

* Behavioural problems. Teens who abuse drugs have an increased risk of social problems, depression, suicidal thoughts and violence. Teens who abuse drugs are more likely to engage in delinquent behaviours such as fighting and stealing.

* Addiction and dependence. Studies prove that the younger a person is when they begin using drugs the more likely they are to develop a substance abuse problem and relapse later in life.

* Risky sex. Teens who use drugs are five times more likely to have sex than teens who don't use drugs. Teens who use drugs are also more likely to have unprotected sex and have sex with strangers. This leads to high risk ofcontractingSexually Transmitted Diseases (STD's), teen pregnancy and sexual assault.

* Learning problems. Drug abuse damages short-term and long-term memory and can lead to problems with learning and memory later in life.

* Diseases. Teens who abuse drugs with needles increase their risk of blood-borne diseases like HIV, AIDS and Hepatitis B and C.

* Brain damage. Drug abuse among teens can result in serious mental disorders or permanent, irreversible damage to the brain or nervous system. Brain damage among teens who abuse drugs includes brain shrinkage; impaired learning abilities; amnesia and memory problems; impaired reasoning, perception and intuition; increased or decreased socialization; and changes in sexual desire.

Frequent and regular use of Marijuana or Ganja can impair critical functions such as attention, memory, and learning, and these effects can last up to several days at a stretch, causing teens to lag in academic performance. Other effects on the developing brain include interference with neurotransmitters and abnormal brain shape and structure volume.

Other long-term risks associated with marijuana use include respiratory issues, increased chance of lung cancer and heart attack, problems with child development during and after pregnancy and the development of Cannabinoid Hyperemesis Syndrome (characterized by cycles of severe nausea, vomiting, and dehydration that may require emergency medical attention).

Exposure to cannabinoids may have serious impacts on female reproductive health across a woman's lifespan, from preconception to pregnancy, during breastfeeding, and during menopause. However, little is known about Marijuana's effects on reproduction. Scientists are of the opinion that when women smoke marijuana, nicotine, or other drugs, their reproductive fluids contain these drugs. The woman smoking marijuana is putting Tetra Hydro Cannabinol (THC) into her oviduct, and into her cervix.

The rapidly gaining popularity of drugs among teenagers, especially girls need to be viewed with serious concern. Health policies and programmes for girls who inject drugs must identify and target potential users early. Lessons can be learnt from a US government programme called "Teens Linked to Care" which successfully targeted high-risk teenagers with education programmes on substance use and sexual health education. These could help young women to avoid, or positively manage the risk of substance use in sexual relationships.

Schools and colleges are uniquely positioned to help prevent drug abuse among teenagers. Educational institutions are advantageously placed to address the target audience of teenagers, before they are made to believe in erroneous myths about the superhuman qualities of street drugs. However, parents also have the solemn responsibility to provide a safe and supportive environment for the teenagers to grow and reach their full potential, undistracted by drugs. Young people should receive the support, education, help, love, and assistance they need to live healthy, happy, and informed lives.
---

Dr. G. Shreekumar Menon IRS (Rtd) Ph.D: Former Director General of National Academy of Customs Indirect Taxes and Narcotics & Multi-Disciplinary School Of Economic Intelligence India; Fellow, James Martin Centre For Non Proliferation Studies, USA; Fellow, Centre for International Trade & Security, University of Georgia, USA; Public Administration, Maxwell School of Public Administration, Syracuse University, U.S.A.; AOTS Scholar, Japan. He can be contacted at shreemenon48@gmail.com