Soaring cybercrime graph
Mangalore Today News Network
Mangaluru, Nov 1, 2023: Future Crime Research Foundation (FCRF), a non-profit start-up incubated at IIT Kanpur in its recently released whitepaper on cybercrimes namely - 'A Deep Dive into Cybercrime Trends Impacting India' has found that online financial frauds account for a whopping 77.41 percent of India's entire cybercrime landscape. This study has researched and analysed cybercrime data between January 2020 and June 2023 using various publicly available inputs.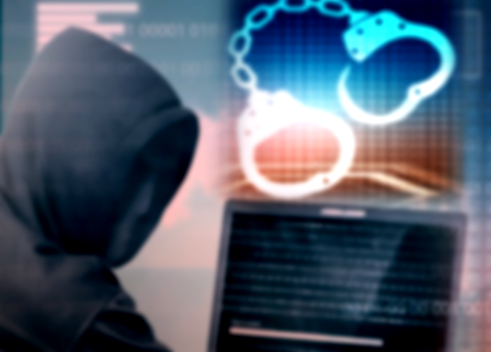 Even Dakshina Kannada and Udupi districts, known for their intelligent and enterprising population are no exception with cybercrimes including online frauds increasing with the passing of each day.

More recently. i.e. during the first 24 days of September as many as 22 cyber crime cases were reported in the twin districts with most complaints relating to online investment fraud and in these cases, the total loss has been estimated at a whopping Rs 1.15 crore.

It is a fact that many financial fraud cases go unreported, mainly because the victims have already lost money and there are many who fail to file a complaint as they have lost small amounts of money. But the police authorities make it a point that the public need to immediately lodge a police complaint and also inform the bank so that the account could be freezed.

The authorities also point out that most cases can be avoided provided the public is alert and do not share their PIN or OTP with anyone and do not click unsolicited links through SMS. Public is also advised not to befriend strangers on social media and share personal and private photos with them as they are very likely to be misused for monetary gains or threatening purposes.

Online fraud takes place in various ways as fraudsters find novel ways to cheat gullible public. Lottery and prize money fraud, fake job offers, fake customer numbers, OTP frauds are just some of the ways of cheating. Despite authorities repeatedly cautioning public against sharing OTP or PIN with strangers there are still people who easily believe strangers and ultimately end up losing money.

Even children often fall prey to cyber stalking, cyberbullying and cyber harassment by strangers who befriend them on social media. This many a time culminates in sexual harassment and violation of privacy.

India's huge population and expanding internet user base as well as digitalization has led to increasing cyber crimes, point out cyber experts.

People of Karnataka lost a whopping Rs 363 crore to cyber frauds in the year 2022, which averages very close to Rs 1 crore per day. In January 2023 alone, people lost Rs 36.63 crore to cyber fraudsters, information provided by the State Government reveals. In 2022, the enforcement agencies recovered Rs 46.87 crore lost to cybercrime.

Police say many a time the accused pose as bank officials, investment company executives or tech executives to get information from targets. Once they get confidential data such as credit card details, OTPs, net banking passwords or other details they use it to withdraw money from the victims' accounts.

In a more recent alarming development, there have been allegations of a cyber fraud network hacking common man's bank account through Aadhaar Enabled Payment System (AEPS). The number of such cases are increasing in various parts of the state including Mangalore posing a fresh headache to the cyber and economic offences wing which already has to deal with a large number of cyber crime cases.

According to the information of the police department, cyber fraudsters from different parts of the country have looted about Rs 1 crore through AEPS in a period of about two months.

Mangalore City Cyber Police Station has already received 13 complaints in this regard with the victims claiming that the money was transferred from the bank accounts through AEPS transfer. It is being said that Aadhaar and biometric details given at the time of registration of documents and SIM card activation are likely to be misused by faudsters. Cyber experts say the government must ensure a two-way authentication for AEPS withdrawals as this is the only way to prevent such frauds.

Another area of worry is the loan app scams or loan apps threatening case. There have been many instances of people ending their lives after being harassed for not repaying loans. The police have warned people not to fall for easily available loans and advised them against downloading unauthorised apps, or accessing unknown links.

The only way to end cybercrimes is for the public to be aware and cautious and not fall prey to scammers by adhering to the guidelines laid down by the police and the authorities.