Saving a School
Mangalore Today News Network
By ABHIJITH KOLPE
Mangaluru, July 9, 2016: Education is the birthright of every child, yet poverty prevents thousands of children from attending school. In this dismal scenario, it so happened that a government school in Dakshina Kannada was on the verge of closing down.

Situated at Dhaddalakaadu, a semi-rural area of Bantwal Taluk this school was facing acute shortage of students as it was a Kannada medium school. Then came its saviour Prakash Anchan, who took it as a challenge to save the school from shutting down permanently.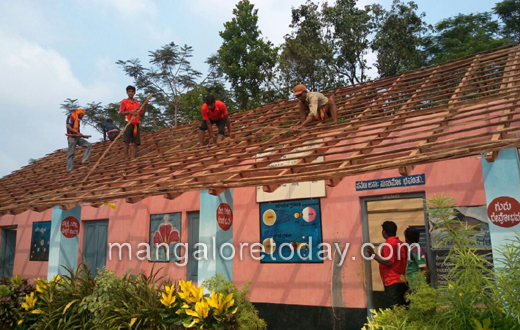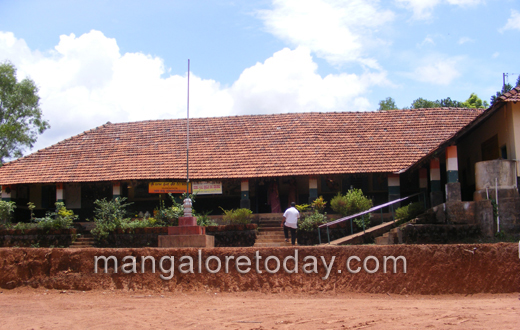 In his own, Prakash Anchan was able to study very little. Due to difficulties at home, he could pursue schooling only upto 7th std. Presently he runs a textile shop on the outskirts of Bantwal. He also belonged to a friend group called Sri Durga Friends Club, Karenki. It had a strength of 88 members. As part of its service activities, the group had helped to build a compound wall in Amtadi School and Raayee School respectively. When they noticed that the government school of Dhaddalakaadu was on the verge of closure, Prakash Anchan led the friends club to take charge to save the school.

In August 2015, the school consisted of only 30 students. But Prakash Anchan and his brother along with his friends shifted their children from English medium and got them enrolled at the government school. This took their number to 56. Today the school is growing strength to strength and currently has 218 students studying from LKG to Class 8th.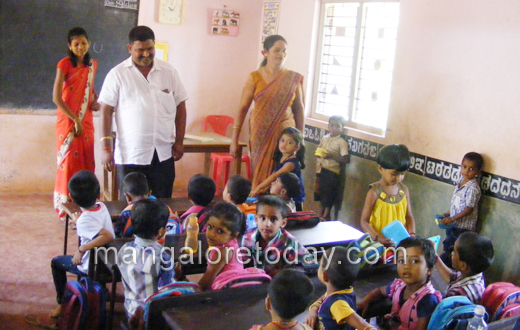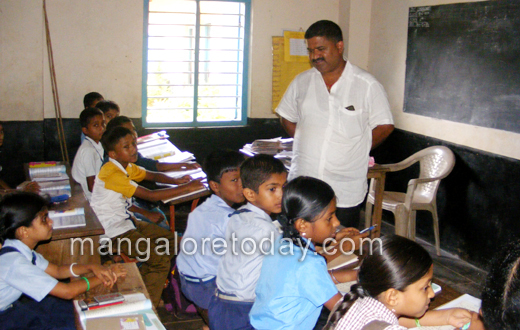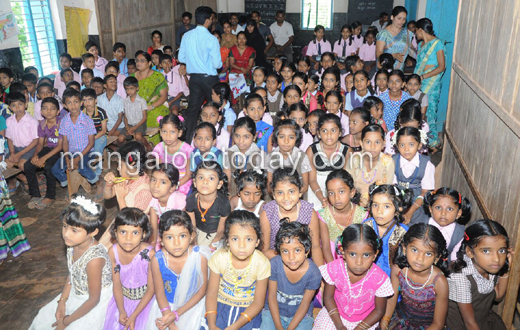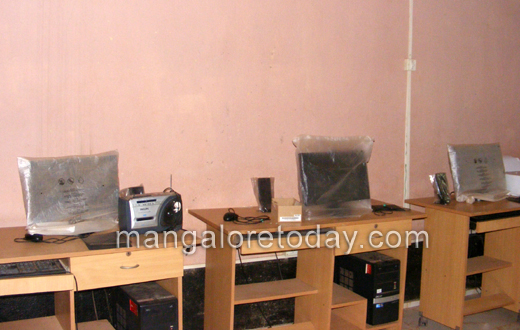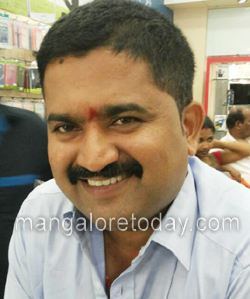 Prakash Anchan also sought permission with the education department to convert the medium of instruction to English. The club entered into five year agreement with the government to run the school in various competences.

The school had only three government appointed teachers. After initiation, the club recruited seven teachers. School uniform, shoes and transport facility are provided free of cost with the help of donors and friends club. Students are benefited with several extra curriculum activities such as Karate, Yoga and many more and planning to have troops of scouts, guides and cubs later this year.

"Prakash Anchan has enlightened and upgraded the school. Credit also goes to the teachers for their supportive and encouraging temperament throughout. Block Education officer Sheshanshayana Karinja stood firm in making the school to grow strength by strength," says Maurice D'Souza, the Head Master of the School.

Adds Hilda Fernandes, a teacher of the school, "Prakash Anchan is one of the respected personality and god's gift to this locality. He is a true education lover who prioritized in saving Kannada Medium from getting closed. He has led from the front and has been an inspiration to many people all over."

The club has now taken up Rs. 1 crore project for the construction of a new school building with 13 rooms and other facilities. It is expected to be completed next year. Prakash Anchan says he owes gratitude to his brother Shekar Anchan and his club members who are behind the success.

It is enthralling to watch the way the school has upgraded. Children are active and the teaching level surprises you from what you really expect. Teachers converse in Kannada and English with the children so as to make the students comfortable in both the languages. You can notice the arts, craft and pictures which proves their deep involvement in extra curricular activities. A good thing about the school is the bonding between teachers and children, which really fascinates you. It's worth visiting that school once and spend time with the lovely children.