Sabarimala Verdict Creating an Imbroglio
Mangalore Today News Network
By Dr. G. ShreeKumar Menon

Mangaluru, Oct 8, 2018: There is incredible grief and incredible rage across the State of Kerala and is slowly spreading across the country. Shrill reactions are coming from people of different walks of life. It is just people and people, unguarded humanity overlapping and interacting and expressing their outrage, at what they perceive as unwarranted judicial transgression into the domain of the divine. Is there a Laxman Rekha for the judiciary also? It appears so from the spontaneous outburst of protests that are spreading across the State.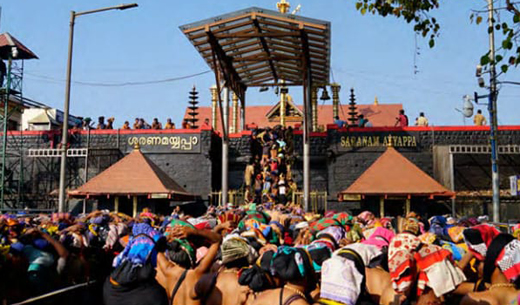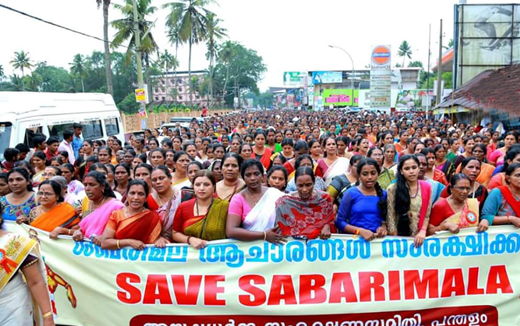 The outrage is that the Court failed to perceive that it was not a total embargo on female devotees entering the Temple. Only females in the reproductive age group were prohibited as the presiding deity of Sabarimala is a sworn celibate reckoned to be in perpetual meditation. This is a belief of the people for centuries and it cannot be jettisoned because we have revised our notions of equality. The Deity in Sabarimala is a Juristic person and is entitled to his right of privacy and prohibitions that he wishes to impose on his visitor devotees. If it is his decree that he prefers not to give visitation rights to menstruating females, that needs to be respected and honored. Whether justified or not, all religions have placed restrictions on menstruating females.

All major religions of the world view a woman's period as a purity problem. With varying degrees of severity, they target menstruation as a sign of impurity and uncleanliness. In Judaism, during a woman's monthly cycle, she must be separated from the religious community until she is once again "purified." For roughly two weeks out of every month, a woman is considered niddah—i.e., impure due to her natural menstrual cycle. The niddah phase begins at the first drop of menstrual blood and continues for a full week after menstruation is over. At the end of that week, she undergoes an elaborate ritual bath known as the mikveh. Upon completing the mikveh, she is to approach the temple with a sacrifice in hand—usually a pair of doves.

This is all laid out in the fifteenth chapter of Leviticus:
Whenever a woman has her menstrual period, she will be ceremonially unclean for seven days. Anyone who touches her during that time will be unclean until evening. Anything on which the woman lies or sits during the time of her period will be unclean…If a man has sexual intercourse with her and her blood touches him, her menstrual impurity will be transmitted to him. He will remain unclean for seven days, and any bed on which he lies will be unclean…When the woman's bleeding stops, she must count off seven days. Then she will be ceremonially clean. On the eighth day she must bring two turtledoves or two young pigeons and present them to the priest at the entrance of the Tabernacle.

During this period of uncleanliness, everything about the woman, including her clipped toenails, is considered unclean. Any male who touches the impure woman is also rendered unclean. According to the Babylonian Talmud, the death penalty is reserved for any man who has sexual intercourse "with a menstruating woman.

In Christianity, some sects share the Old Testament attitude that originated in Leviticus—i.e., that the monthly period is "impure". The most anti-menses strains of Christianity are found among the Eastern Orthodox Church, where women are forbidden from receiving communion while on their periods. More extreme factions of the Russian Orthodox Church even force women to live in "menstrual huts" while on their periods

In Islam, according to the Quran 2:222:
They ask you about menstruation. Say, 'It is an impurity, so keep away from women during it and do not approach them until they are cleansed; when they are cleansed you may approach them as God has ordained….'

Buddhism itself sees nothing especially impure about menstruation—well, nothing more impure than all other bodily functions, which are generally deemed to be evidence of filthy rotten leaking impurities on the physical plane.
The religion teaches that a woman loses a bit of her life force—i.e., "Qi"—during her period and also that ghosts eat blood, which renders women more vulnerable to spiritual impurities, seeing as how she'd be surrounded by blood-eating ghosts.

Buddhism's prohibitions against menstruation are restricted to forbidding women from entering temples during their periods.

In Hinduism menstruation is deemed a sign of not only of physical but also spiritual impurity. During her cycle, a woman is forbidden from entering not only Temples but also her own kitchen. She must not sleep in the daytime, bathe, have sex, or touch other living humans. But unlike other religions, she is deemed pure once the moment menstruation ceases—there is no purification process or ritual bathing necessary.

As with the other religions, menstruating women are held to be impure, but so are Zoroastrian priests who have bleeding sores. Blood, not mere menstruation, is seen as the source of impurity.
In Japan's national religion, Shintoism, menstruating women are not only seen as impure during their cycle—they are permanently impure merely due to the fact that they menstruate. But while on their period, they are forbidden from entering shrines and temples. They are also forbidden from climbing certain "sacred" mountains due to their "impurity."

According to Jainism a person regardless of their gender who is discharging blood, saliva, excreta or any type of body fluid must not enter the Jain Temple. A menstruating woman is not allowed to cook food and worship. She of course can and does other household duties when necessary and touching is no prohibition except in a few cases like avoiding touching a person going to the temple.

The redeeming feature of Sikhism is that there is no problem for the ladies. According to Sikhism's founder Guru Nanak, a mother's blood is necessary for human life and is therefore sacred rather than impure. For this fact alone, Sikhism is the most woman-friendly of all the world's patriarchal religions.

Why did the Supreme Court then interfere only in the Hindu religion and pass an order upsetting an age old universal practice? This is what is agitating the minds of millions of Hindu devotees. No doubt, menstruation is a biological phenomenon, but so also are defecation, urination, spitting and vomiting. Is a place of worship to be defiled by discharging body wastes there? Will we permit this in the living spaces in our own houses? Then, why a different yardstick for Sabarimala alone?

There is a deep rooted suspicion that this is a gateway judgement that will pave the way for judicial interference into even the conduct of daily prayers. When we are unable to implement equality in our political, legislative and executive institutions, why target belief protocols that have existed for centuries undisturbed? Why can't we have a male and a female representative from every Constituency in this country? Our politicians are unwilling to give even 33% reservation to females but they clamour to interfere in religious matters in the name of equality.

Sabarimala verdict is snowballing into a national controversy, and very strangely bringing together disparate political forces and the Hindu community. As wisely said by an unknown entity

"Belief is truth held in the mind;
Faith is a fire in the heart."


Let the Courts not forget that the thousands of Affidavits filed before their Lordships everyday is nothing but a belief that is held as truth in the mind of the litigant, similar is the case of the devotee who steps into a place of worship. He believes that the holy place should not be contaminated by body wastes. Everybody's belief needs to be respected and honored.
---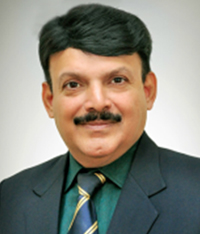 About the author: Dr G ShreeKumar Menon, IRS (Rtd) Ph.D (Narcotics) is a Former Director General, National Academy of Customs Excise and Narcotics & Multi Disciplinary School of Economic Intelligence; Fellow, James Martin Center for Non Proliferation Studies, USA; Public Administration, Maxwell School of Public Administration, Syracuse University, USA and AOTS Scholar, Japan.

He may be reached at shreemenon48@gm