Role of Indian Universities in attainment of United Nations Sustainable Development Goals
Mangalore Today News Network
By Dr G Shreekumar Menon

Mangaluru, July 3, 2021: The United Nations has identified 17 sustainable development goals (SDGs) to transform our world: 1: No Poverty; 2: Zero Hunger; 3: Good Health and Well-being; 4: Quality Education; 5: Gender Equality; 6: Clean Water and Sanitation; 7: Affordable and Clean Energy; 8: Decent Work and Economic Growth; 9: Industry, Innovation and Infrastructure; 10: Reduced Inequality; 11: Sustainable Cities and Communities; 12: Responsible Consumption and Production; 13: Climate Action; 14: Life Below Water; 15: Life on Land; 16: Peace and Justice Strong Institutions; 17: Partnerships to achieve the Goal.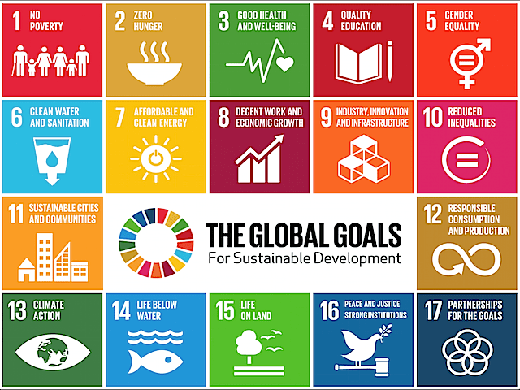 Sustainable Development Goal 4 is about quality education and is among the 17 Sustainable Development Goals established by the United Nations in September 2015. The full title of SDG 4 is "Ensure inclusive and equitable quality education and promote lifelong learning opportunities for all."Universities and knowledge institutions have a vital role to play in the achievement of the SDGs. Education, research, innovation and leadership will enable society to effectively promote sustainable development".

The adoption of the United Nations' 17 Sustainable Development Goals (SDGs), which came into effect in 2016, represents a significant challenge for higher education institutions globally. The aim of the SDGs is to mobilise efforts to end all forms of poverty, fight inequalities and tackle climate change. This means that higher education institutions across the world, along with every other partner or stakeholder, need to work together and coordinate efforts to ensure the achievement of the SDGs. Universities have a unique role in the SDGs, as a driver for the achievement of the full set of goals, through their role in human formation, knowledge production and innovation.

In the coming decade higher education institutions will be required to vigorously adopt attainment of sustainable goals in their Mission & Vision Statement. Higher education institutions will have to transcend boundaries of geography, institutional typology, affiliation and status, to partner with other institutions to ensure the achievement of the SDGs. This is because globalisation has facilitated, enabled and made borderless engagement, a reality. The 17 SDGs adopted by all United Nations member states in 2015 cover a broad range of issues related to socio-economic, environmental and technological development, and apply to all of the world's countries.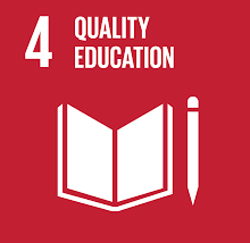 Education for Sustainable Development (ESD) is an important element in the 2030 Agenda for Sustainable Development, as this is reckoned as a driver for the achievements of all the 17 SDG's. ESD empowers everyone to make informed decisions in favour of environmental integrity, economic viability and a just society for present and future generations. It aims to provide the knowledge, skills, attitudes and values necessary to address sustainable development challenges. Education is a human right and a force for sustainable development and peace. Every goal in the 2030 Agenda requires education to empower people with the knowledge, skills and values to live in dignity, build their lives and contribute to their societies. While governments have the fundamental responsibility for ensuring the right to quality education, the 2030 Agenda is a universal and collective commitment. It requires political will, global and regional collaboration and the engagement of all governments, civil society, the private sector, youth, UN and other multilateral agencies to tackle educational challenges and build systems that are inclusive, equitable and relevant to all learners.

India's future depends on the achievement of a holistic, integrated and participatory implementation of social, economic and environmental dimensions of sustainable development. Whereas the 2030 Agenda for Sustainable Development represents a global response to global challenges, India needs to consider it nationally relevant and capable of having a transformative impact on the quality of life of all its citizens. Some of the areas where India has made remarkable progress include poverty reduction, health, education, gender equality, provision of clean water and sanitation, electricity, combating climate change and ensuring sustainable cities (Smart Cities Project) and human settlements. The Government has vigorously implemented a wide variety of social protection programmes across the country. The aim of these programmes is to ensure that all Indians live in dignity and exploit their human capabilities for social and economic development. Policies and strategies focusing on education, health, employment, social protection, financial inclusion, gender, agricultural productivity, special funds for youth, women, minorities and physically handicapped are in place.

University as an institution has a long history, starting as an educational establishment, later assuming the knowledge creating (research) function and more recently the so-called third mission (engagement). In earlier times, entry into universities were restricted to the elites, and for educating them for religious, professional or administrative occupations. Modern universities have thrown open their portals for everybody to ensure uniform societal development. Teachers, doctors, engineers, among other professionals, obtain academic education at a higher level to practice their professions and support societies. Furthermore, universities undertake fundamental and applied research in sciences and humanities to improve quality of living standards.

India needs to identify select universities that could be designated and developed as SDG Hubs for educating future generations about the biggest global challenges. The creation of the SDG Hubs within higher education institutions is an indication of how universal goals can be achieved through higher education. In a recent attempt to measure universities' success in delivering the UN Sustainable Development Goals, The Times Higher Education (THE) University Impact Rankings, introduced in 2019, measures the institutions' social and economic impact, and has recognised more than 700 universities across the world for their work on tackling the biggest global challenges. Some of the universities are the University of Auckland (New Zealand) for their research on the sustainable use of terrestrial ecosystems, the Tongji University (China) for their work on affordable and clean energy, and the University of São Paulo (Brazil) for their work on ending poverty, amongst other institutions (THE 2020).
Gone are the days when higher education was regarded just as a pathway to acquire skills, knowledge, and credentials. Today's Universities allow individuals to pursue freedoms that they value and that they have rights to pursue, and to develop their agency freedom, irrespective of social class, ethnicity and gender, leading ultimately to holistic human development. Strong links between universities and their local communities can be transformative for societal development. Adopting this expansive view shows higher education in a different light—as a powerful space that can help individuals realise their human rights and capabilities to pursue the freedoms that they value, to liberate their minds and bodies, leading to the liberation of entire societies.

Higher education institutions are now expected to respond to the global challenges related to gender equality and empowerment of women; promotion of peaceful, inclusive societies and access to justice and building effective, accountable and inclusive institutions; eliminating extreme poverty; ending hunger; supporting inclusive and sustainable economic growth, full and productive employment and decent work.

This writer suggests that resources currently channelled into scholarships for Indian students to study abroad can be redirected to the (re)building of universities and other institutions of higher education. The current pattern of public sector banks financing educational loans to study even in countries where the standards of education are visibly lower than India, needs to be discouraged. Instead, the educational loan amounts need to be spent on higher education capacity-building in Indian universities. The Atmanirbhar concept and policy should be extended to encompass the educational sector as well, so that world-class education is available within the country itself.

The ongoing COVID-19 pandemic that has led to a global human and socioeconomic crisis makes the developmental role of universities more visible. While the United Nations' latest Sustainable Development Goals Report does not mention higher education (United Nations 2020), in the course of 2020, some of the world's leading universities have been at the forefront of developing drugs against the virus and vaccine to protect humanity from the virus, researching and reporting on the societal impact of the pandemic, and advising governments on the ways of recovering from the crisis. At the same time, universities have continued performing their educational mission, despite the significant challenges of rapidly moving their courses online. Yet, the pandemic is imperilling the progress towards the 2030 agenda (United Nations 2020) and may place significant constraints on the activities of higher education institutions, not only due to their forced closure, but also because of the looming financial risks and cuts to their resources.

While the pandemic has been exacerbating these constraints, it also offers a unique opportunity to reconceptualize higher education as striving for a common good. The visualization of higher education as contributing to common good confirms the humanistic vision of higher education as a major contributor to creation of a society committed to sustainable development.
---

Dr. G. Shreekumar Menon IRS (Rtd) Ph.D: Former Director General of National Academy of Customs Indirect Taxes and Narcotics & Multi-Disciplinary School Of Economic Intelligence India; Fellow, James Martin Centre For Non Proliferation Studies, USA; Fellow, Centre for International Trade & Security, University of Georgia, USA; Public Administration, Maxwell School of Public Administration, Syracuse University, U.S.A.; AOTS Scholar, Japan. He can be contacted at shreemenon48@gmail.com