Reminiscences of Shri Arun Jaitley
Mangalore Today News Network
By Dr G ShreeKumar Menon
Manipal, August 26, 2019: India just lost a tall mature politician and an eminent legal mind, who steered the implementation of GST in India. His biggest achievement was not just steering of the introduction and establishment of GST Administration in the country but of actually ensuring that the GST Council decisions were taken by consensus. This was indeed a formidable task and only his dedicated commitment to it gave birth to the first and only instance of a successfully functioning cooperative federalism based on unanimity in the country. He was a great parliamentarian, an outstanding minister and also a wonderful human being.

I had the good fortune of getting to know him during the period 2013-2015. When I assumed charge as the Director General of the National Academy of Customs, Excise & Narcotics (NACEN), now National Academy of Customs, Indirect Taxes & Narcotics (NACIN) at Faridabad, the file awaiting priority attention was the setting up of a new campus for NACIN. When I joined the IRSin 1978, the Batch strength was just 26, but in 2013 when I assumed charge as Director General, the intake of IRS officers was 200 in 2013, and projected at 250 for 2014. The Academy was woefully lacking in space and bursting at its seams. To tide over the accommodation crisis, several facilities were rented out from the National Institute of Financial Management (NIFM) located nearby at Faridabad.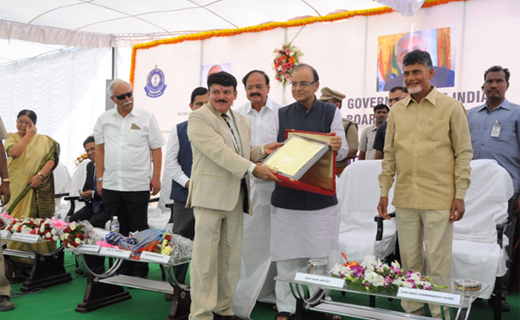 After several rounds of intense deliberations with the Chairmanand Members of the Central Board of Excise & Customs (now Central Board of Indirect Taxes & Customs), it was decided to procure 100 acres of land for setting up of a new academy. The file went to the then Revenue Secretary Shri. Shaktikanta Das, who is presently the RBI Governor and thereafter to the Finance Minister Shri. Arun Jaitley. One day I got a telephonic summons to meet the FM urgently at his office in North Block. It was my first meeting with him and I expected to encounter a garrulous and loquacious lawyer-statesman, but instead was surprised to meet an affable, soft spoken gentleman, but he had a quiet determination and clear vision of what he was aiming at. He point blank told me that he did not want any committees, meetings or discussions or hierarchies to be observed. He only wanted result oriented action and asked me if I was willing to take up the challenge. I instantly expressed my readiness. In my presence he spoke telephonically to the then Andhra Pradesh Chief Minister Shri. Chandrababu Naidu and sought his help for 100 acres of land. Thereafter I was directed to meet Mrs. Nirmala Seetharaman, who was for a short time holding the portfolio of Minister of State for Finance. She was dynamism personified, a flurry of phone calls to various Andhra Pradesh Ministers, and I was directed to proceed to Hyderabad to meet the Andhra Pradesh Chief Minister.

Shri. Chandrababu Naidu the Andhra Pradesh Chief Minister is another example of dynamism. Soft spoken, swift decision making capacity and clear commands to his subordinates that was the style of functioning.The District Collector of Hindupur was contacted and directed to identify 100 acres of land and show me the sites. The District Collector was very cordial and affable and took me around a number of sites. My choice fell on a tract of land measuring 500 acres, as it was abutting the National Highway. Other sites had to be rejected on account of various reasons like irregular size, remote locations and non-availability of drinking water. The matter was on the spot conveyed to the Chief Minister. Upon my return to Hyderabad the next day, the Chief Secretary handed over to me the allotment letter! Such was the remarkable speed of functioning. When I went to thank the Chief Minister, he was talking of the date for performing Bhoomi-poojan for the project!I was simply flabbergasted by the rapid style of functioning, no unnecessary discussions or dilly-dallying. Upon return to New Delhi a beaming FM Shri. Arun Jaitley gave the go ahead for the Bhoomi-poojan.

April 11th 2015 was fixed for the auspicious ceremony. Finance Minister Shri. Arun Jaitley would fly from Delhi to Bangalore and from there to Hindupur by helicopter; Andhra Pradesh CM would come by helicopter from Hyderabad. April 11th 2015 witnessed a mega show at Hindupur, which was attended by a galaxy of 4 Union Ministers including Shri.Venkaiah Naidu, presently the Honorable Vice President of India and Shri. Chandrababu Naidu the Chief Minister of Andhra Pradesh.The Chief Guest on the occasion was Shri. Arun Jaitley. The function was graced by many MPs and MLAs.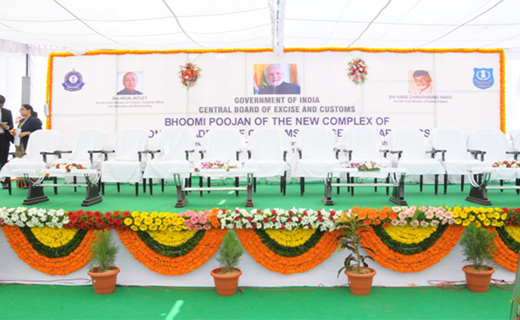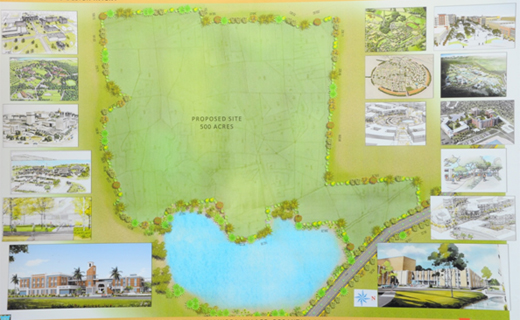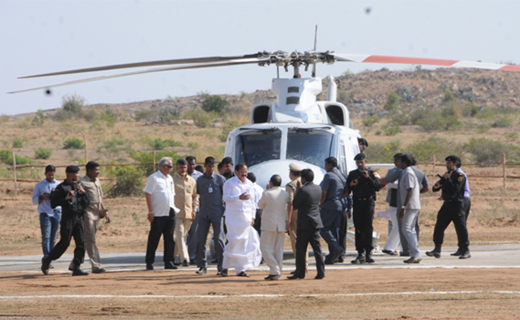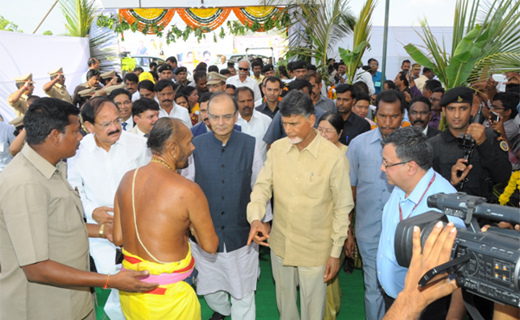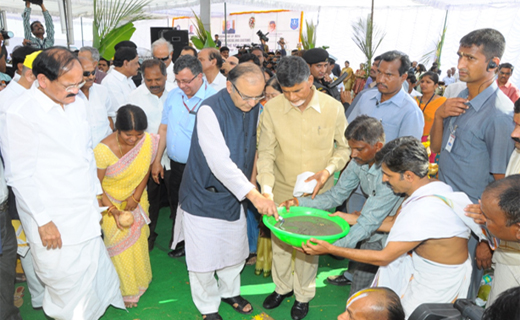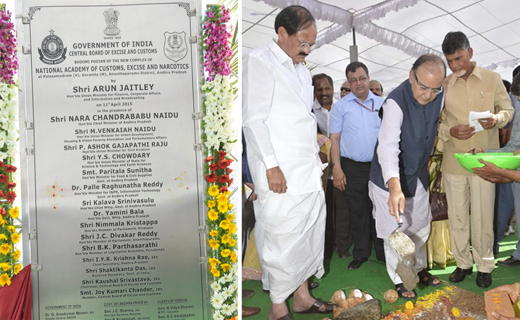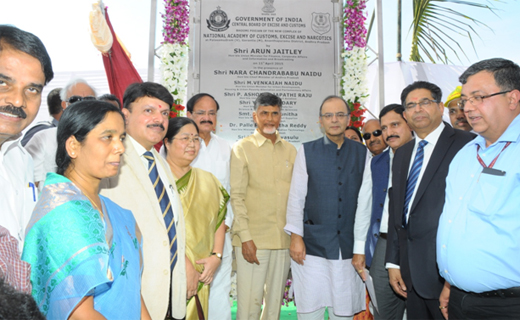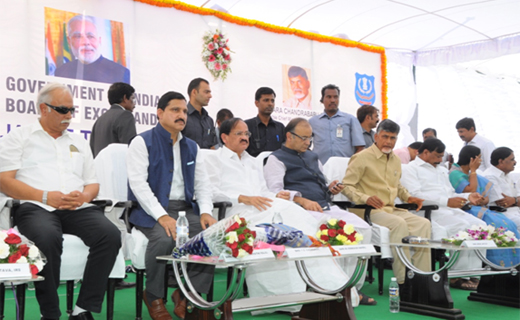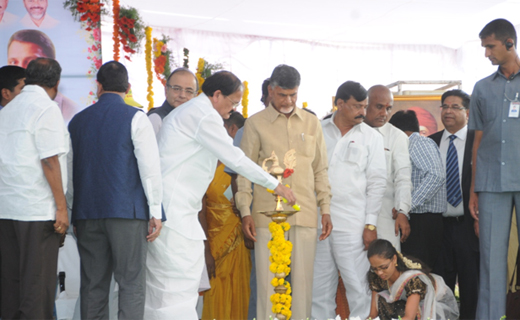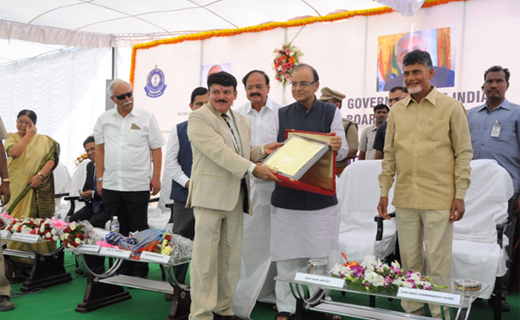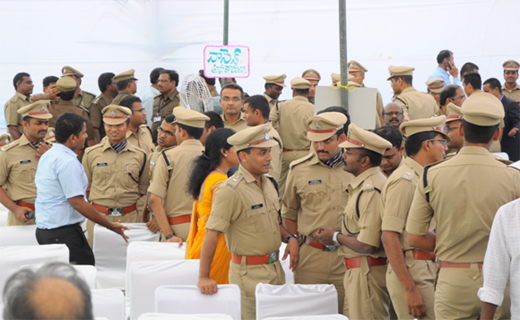 Thanks to my great team of officers, and the 64th and 65th Batch of IRS Probationers, who also participated in the Hindupur function, a mammoth task was accomplished, proving the adage, "where there is a will there is a way".

Before I demitted office on 30th April 2015, one of the last files that I sent to the CBEC was a proposal to set up a Special Purpose Vehicle, to establish a National Tax University, and a Central Institute of Narcotics & Psychotropic Substances, apart from the main academy.

550 acres of land was the result of the sheer dynamism of Shri. Arun Jaitley. I sincerely wish that the proposed Academy would be named after him and an appropriate statue of his be erected there as a humble tribute of this nation to the architect of GST.

Hats off and many salutes to you Sir.
---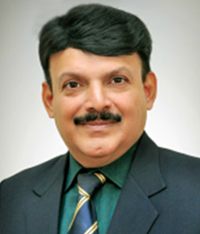 Dr G Shreekumar Menon, IRS (Rtd) Ph.D. (Narcotics),
Former Director General
National Academy of Customs Excise and Narcotics,
& Multi-Disciplinary School Of Economic Intelligence, India,
Fellow, James Martin Center For Non Proliferation Studies, USA.
Public Administration, Maxwell School of Public Administration, Syracuse University, U.S.A.
AOTS Scholar, Japan

He can be reached at www.shreekumarmenon.com