ROAD RAGE
Mangalore Today News Network
Now that the Light House Hill Road renaming issue has hit a convenient road block, the status quo could continue indefinitely and make it into a fine example of how to solve a problem by not solving it. So here's a quick run down on all that's happened ... just for a good laugh!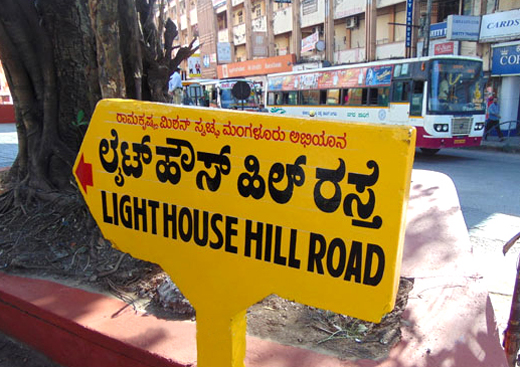 By Mahesh Nayak
Mangaluru, Oct 25, 2017: Ages ago when the legendary sage Parashurama threw his axe into the sea to create Tulunadu, he missed out on one small detail. He did not notice a little hillock that stuck out of nowhere and also failed to give it a name. If he had done us that little favour we might have been spared a great deal of misery today. Most people of the city have grown up knowing this place to be Light House Hill and the road that traverses through it as Light House Hill Road. This is because the first lighthouse of this region was built here by Hyder Ali in the 18th century, as the spot afforded a spectacular view of the sea.

Now an even more ambitious real estate mogul has built a monstrous apartment complex right next door, completely blocking the view of the sea. The guy does seem to have a sense of humour as he has named his building 'Alexandria' – the venue of the most famous light house in history - as if to overcompensate the city for robbing it of its glorious lighthouse lookout.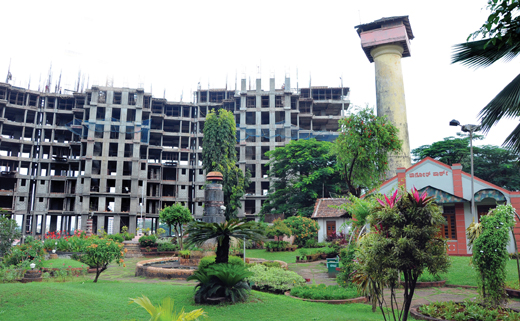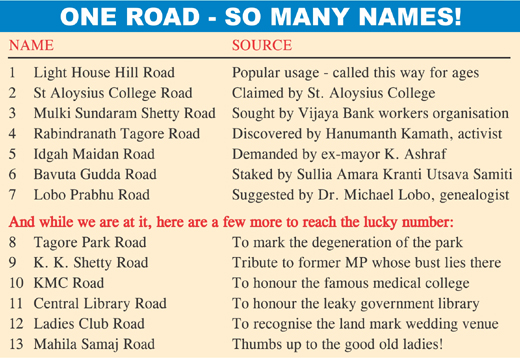 And now comes the coup de grace – an awkward move to name the road after Mulky Sundaram Shetty, a legendary personality of the district. This bit when it became public opened a Pandora 's Box of impossibilities. Perhaps nowhere in the world has such a short strip of a road invited so many competing demands for new names and caused as much controversy. We bring here a recap of the drama, which is yet to be resolved. Despite a meeting of all parties concerned coordinated by the District Administration to achieve a consensus, the stalemate continues. In all likelihood, the informal name of Light House Hill Road will continue for a long time to come.

As Rick Blaine says in the classic movie Casablanca, "It doesn't take much to see that the problems of three little people don't amount to a hill of beans in this crazy world."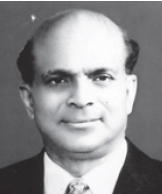 Operation Vijay - Sundaram Shetty gets his due
Mulki Sundaram Shetty was the legendary chairman of Vijaya Bank during the 60's and 70's. He is credited with providing wholesale employment to members of his Bunt community. Hence some ex-employees of the bank took it upon themselves to get a road named after him. City Corporation obliged by selecting the Light House Hill Road as it passes by the bank's Founder's Branch. MCC claims that it has followed all required procedures for getting state government approval.

The Force Awakens - St Aloysius College stakes its claim
137-old St Aloysius College got jolted out of memory lapse when it suddenly realized that it has the first claim on the road. Though commonly called as 'Light House Hill Road', an old plaque fixed into the compound wall of KMC clearly identifies the road as 'St Aloysius College Road'. This is believed to have been fixed during the run up to its centenary year in 1980.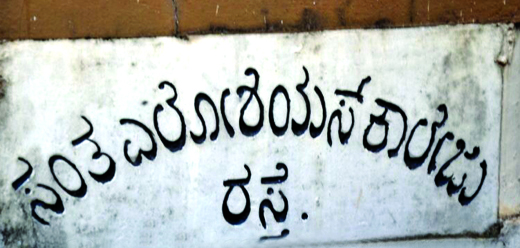 But adversaries were quick to point out that the institution's own letterhead carries 'Light House Hill Road' as its official address. SAC Rector Dionysius Vas, Registrar A. M. Narahari and die hard alumni like N. G. Mohan and Sumit Rao led a spirited campaign to save the name. While the students took to the streets, the leaders positioned the institution as an objector to the renaming of the road pointing out several improprieties and technicalities in the naming process.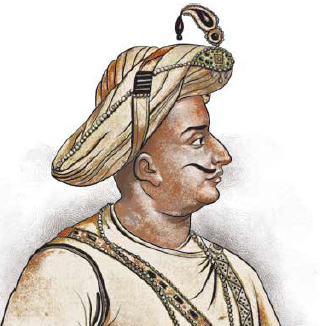 Tipu's Ghost
It was for ex-Mayor Ashraf to rake up Tipu Sultan's ghost. Claiming that the mosque on Light House Hill is under the control of Jumma Masjid, Bunder which in turn was renovated by Tipu in 1771, Ashraf has demanded that the road be called 'Idgah Maidan Road'. Well, the round about route he has taken to justify his claim seems longer than the road itself.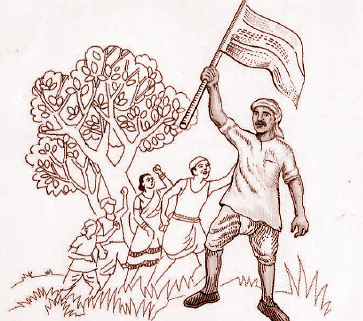 Flag March
Before the Mutiny of 1857 there was a local revolt and rebels ruled Mangaluru for 13-days from April 5, 1837, claims Sullia Amara Kranti Utsava Samiti. When British deposed the Kodava ruler in 1834, Ramayya Gowda of Kedambadi led a rebellion. They lowered the British flag and hoisted the flag of Haleri dynasty of Kodagu. Hence the name Bavuta Gudde.

Antagonist No. 1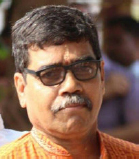 Swooping on the scene like an arch nemesis was Hanumanth Kamath of Nagarika Hitarakshana Vedike. He added fuel to the fire by bringing the 'other' element – caste, religion and foreign identity. He claimed that the road was named after Rabindranath Tagore in 1962. He also alleged that the land occupied by St. Aloysius College actually belongs to Kashi Math and Venkatramana Temple.

Two Angry Men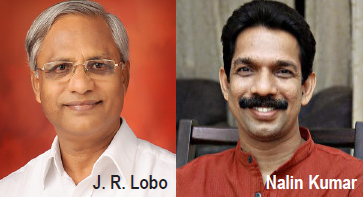 Responding to Aloysians' plea, MLA J. R. Lobo intervened to block the government order for renaming of the road in the nick of time. Lobo defended himself saying he feared social unrest and that his action was only a temporary measure to facilitate a compromise solution. BJP MP Nalin Kumar Kateel saw red in this and accused Lobo of favouring his own Catholic community. But he saw nothing wrong in later joining forces with his own Bunt community to press for Sundaram Shettys name.

Foes Become Friends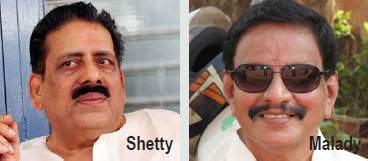 Bunt community heavyweights A. Sadanand Shetty and Ajit Rai Malady had become bitter enemies over who would get to control the Buntara Mathru Sangh. The issue of renaming of Light House Hill Road gave them reason enough to bury the hatchet and make a united pitch for getting the road named after their community stalwart.