Pineapple Express
Mangalore Today News Network
By Dr. G. Shreekumar Menon

Mangaluru, April 3, 2019: Many Narcotic drugs are given exotic names by their ardent consumers. Some names are indicative of their unique features like taste, smell and appearance. The names also tend to attract new consumers who try it out of sheer curiosity. 'Pineapple Express' is a strain of cannabis that attained popularity when it was portrayed in the Seth Rogen and James Franco's cult classic movie, Pineapple Express. But it had been a much sought after variety in the Netherlands for half a decade before the movie's release.

The strain's parent plants are the landrace Sativa Hawaiian and the hybrid Trainwreck which was created by utilizing landrace varieties from Afghanistan, Thailand, and Mexico. It is a Sativa-leaning strain that has a 60 percent Sativa and a 40 percent Indica ratio. The strain has a strong pineapple flavour that many users find tasty. Its aroma is strongly floral with just a hint of pineapple.The plant's buds are dense and well-packed. They have a tapered shape that is reminiscent of the strain's Sativa genetics. It is extremely resinous with sticky flowers. The strain provides a creeper-type of high. The high makes the user alert and relaxed. The user tends to be extremely chatty.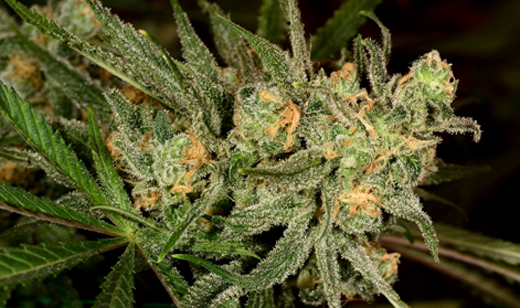 This plant contains numerous anti-inflammatory and calming aroma molecules. High in tetrahydrocannabinol (THC), this plant gives significant psychoactive effects.High levels of THC mean that this plant will cause a quick, euphoric sensation. Users may notice that they feel the desire to laugh, have less interest in worries or concerns outside of the present moment, and may experience a skewed sense of time and ample muscle relaxation.

However, high levels of THC means that this strain can also have some negative side effects for some people. Anxiety, racing heart, and paranoia are all common when consuming high dosages of the compound.

The THC on this strain hits above 24% regularly and boasts aromas likened to a fruit stand. It has overtones of fresh cut pineapple and mango, and undertones of green apple and pine. This tall growing plant is a great indoor/outdoor plant, but typically does better indoors with controlled temperatures. The yields of this strain are typically high and it is considered an auto-flowering strain.

Pineapple Express appeals to medical marijuana users who use it to treat anxiety, stress, and mild pain. The tetrahydrocannabinol (THC) level in Pineapple Express can range from 15 to 26 percent. It does have very low levels of Cannabidiol (CBD). Negative Pineapple Express effects include dry mouth, dry eyes, dizziness, headaches and paranoia.

Some research and anecdotal accounts reports suggest that it boosts sex drive in certain individuals. Marijuana's use as an aphrodisiac is nothing new, and dates back to ancient Indian Ayurvedic medicine, where a marijuana-spiced beverage called "bhang" was used in tantric sex rituals and thought to increase libido.

The most severe medical condition that Pineapple Express has been known to be of immense help with, is clinical depression. Due to its uplifting and energizing nature, for those who are suffering from a mental condition, especially one that can be as debilitating and fatigue-inducing as depression, Pineapple Express has a way of getting its patients re-motivated and excited for going out and getting things done. Others who are dealing with anxiety, stress and even Post Traumatic Stress Disorder (PTSD), have also found relief from this fruity and tropical strain.

With years of advancements in breeding and growing cannabis, botanists have been able to create all sorts of different strains with varying levels of potency. However, experts deny that there is any difference between individual strains. There is no scientific basis for the claims of what one specific strain does. The different names, like Pineapple Express, are really just a form of marketing different strains. The only difference experts agree on is that breeding can determine the potency of the plant.
---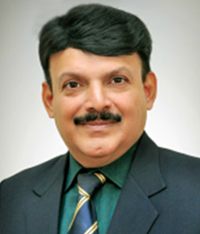 Dr G Shreekumar Menon, IRS (Rtd) Ph.D. (Narcotics),
Former Director General
National Academy of Customs Excise and Narcotics,
& Multi-Disciplinary School Of Economic Intelligence, India,
Fellow, James Martin Center For Non Proliferation Studies, USA.
Public Administration, Maxwell School of Public Administration, Syracuse University, U.S.A.
AOTS Scholar, Japan

He can be rached at www.shreekumarmenon.com