Peace makers from outer Galaxies
Mangalore Today News Network
By Dr. G. SHREEKUMAR MENON, IRS (Rtd), Ph.D (Narcotics),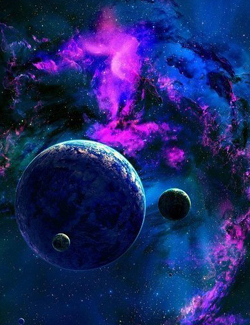 August 7, 2017: It is paradoxical that rapid technological advancement has resulted in growing religious fundamentalism all over the world. Fanaticism, intolerance, and religious hatred are seeing an upward trend, posing a grave threat to humanity. Different religions have emerged at various points of time in several locations on the globe, seeking an answer for the meaning of life, mystery of death and to know the identity of the creator of this Universe. None have ever deciphered any of these; mankind continues to be as ignorant as his distant ancestors, on all these enigmas. Despite 800,000 years of existence of mankind on this Planet, nobody has been able to shed light on these questions that has continued to engage the thoughts of philosophers, priests and scientists alike. All that has been conjured up are crazy fantasies about some abstract Heaven and Hell, unproven beliefs in rebirth, reincarnation and transmigration of souls. In the entire process, we have also self glorified and self certified ourselves as the best of God's creations!

Fortunately, scientists are constantly hunting the distant galaxies and the vast super space to sniff out the presence of life. Many firmly believe that there are living civilizations out in the deep frontiers of Space. Most NASA Astronauts also believe in the existence of alien life. We have the brazen effrontery to call them "Extra Terrestrials", are they extra? That apart, the day we discover the existence of a cosmic brother or sister, everything will undergo a cataclysmic change forever. Our notions about death and religion will all be compelled to change dramatically. Scientists are confident that in the coming decade itself mankind will come in contact with some cosmic life. But, there are many, who believe that contact has already occurred and it is the fear of some governments to disclose the truth, fearing large-scale social and religious upheaval that is preventing the news from entering public domain.

ROSWELL INCIDENT BRINGS UFOS INTO LIMELIGHT
One dramatic incident is the Roswell flying saucer crash mystery in New Mexico, USA. Exactly 69 years ago arguably the world's most notorious UFO mystery began after an "object" crashed near a ranch in the desert on the outskirts of Roswell, New Mexico. Despite countless alien investigators pouring over the "evidence" from the alleged UFO crash which reportedly included aliens, both alive and dead inside the wreckage, the riddle has never been solved. The story goes that on July 7 1947 rancher W. W. Brazel told Sheriff George Wilcox he had found "something strange" on his sheep ranch on the outskirts of Roswell. The Sheriff alerted the nearby Army base air field. Major Jesse Marcel, an intelligence officer, was sent to investigate. Mr Marcel was apparently convinced that the rancher had found the world's first evidence of aliens and what they were looking at were the remains of a flying saucer. He, in turn, reported this up the chain, prompting duty press officer Walter Haut, at the now notorious Nevada Area 51 base, to send this out in a news release.

The following day's edition of the local paper, the Roswell Daily Record, unsurprisingly had the dream headline: "RAAF CAPTURES FLYING SAUCER ON RANCH IN ROSWELL REGION".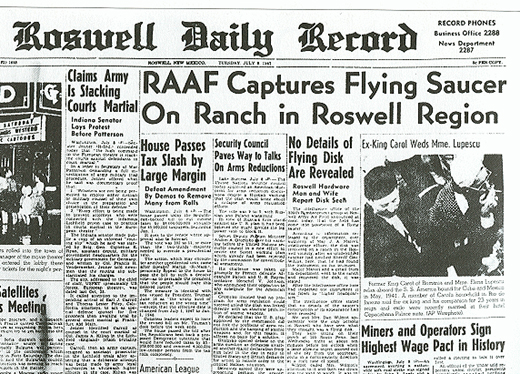 But the day of the news report, the RAAF retracted its original release and said what was found were the parts of a downed weather balloon.

But by now the snowball had started, and it was gathering pace.

No one was interested in the follow up story, and the original first went national and then global, even without the internet, and in Roswell, USA the world's UFO capital was born.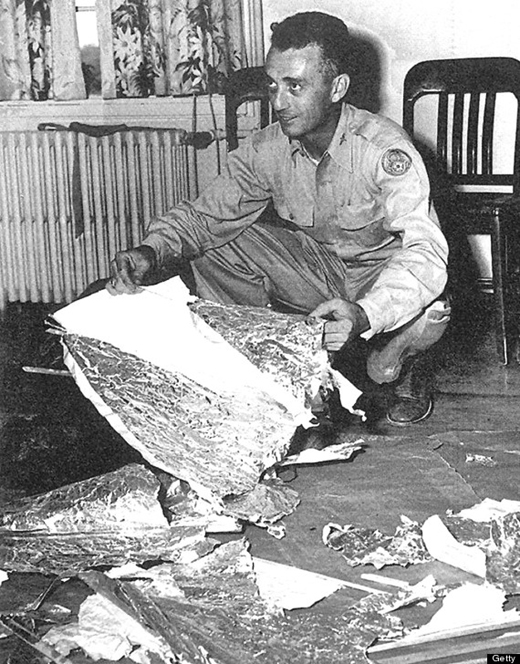 Major Jesse Marcel with the remains of the "UFO" or "balloon"


CONSPIRACY THEORIES FLOURISH
US magazine Time did an investigation published on the Roswell Incident - as it became known - on the 50th anniversary in July 1997. It said Stanton Friedman, a former nuclear physicist-turned UFOlogist, was told in 1978 that a now retired Mr Marcel had "once handled the wreckage of a UFO". Mr Friedman reportedly met Mr Marcel, who remained convinced the debris was a flying saucer. This sparked him to investigate the 31-year-old case, seeking out other witnesses from that time. His book - The Roswell Incident, co-written by Charles Berlitz and published in 1980 - saw the mystery revisited many times. It has remained one of the world's biggest conspiracy theories and UFO cases.

On the alien-ufo-research.com website today under the special Roswell section, the website says: "Was there a government cover up of a UFO or aliens in the Roswell crash? What exactly went on at Area 51?

"It isn't as widely known, but there were actually two crash sites. Did the government acknowledge the first, only to say it was a high tech weather balloon test that crashed, to divert attention away from a second and more important UFO crash site?"Why if nothing went on is the crash site and Area 51 still in lock down after many decades? Don't believe everything you are told. Do your research and decide for yourself what really happened that night in Roswell."

POLITICS & FLYING SAUCERS
Alien truth seekers are mourning the fact Hillary Clinton's hopes of becoming the first female US president have been dashed… after she promised to open up classified UFO files if she made it to the White House. Mrs. Clinton had courted the so-called alien disclosure community for the past year after it emerged she and campaign manager Mr. John Podesta were keen to release any top-secret files held by the US Government about the subject of aliens and UFOs.

Their pledge was closely followed by the Paradigm Research Group, a campaign organization set up by Steve Bassett, the only registered lobbyist on the UFO issue in the US. Mr Bassett has been calling for an end to an alleged "truth embargo" that he and other UFO enthusiasts believe was put in place by global governments to hide the truth about aliens visiting earth, from the public, since the infamous 1947 Roswell UFO incident in New Mexico.

In January, Mrs. Clinton said she also wanted to open up on what is happening at the mysterious Area 51 military base in Nevada, where UFO conspiracists believe evidence of alien technology is hidden away. Clinton claimed she would "get to the bottom" once and for all of questions and controversy over what the US Government does or does not know about the mysterious subject. Responding to questions about UFOs from a reporter during an election interview in New Hampshire, she said: "Yes, I am going to get to the bottom of it." Clinton even admitted that she realizes Earth may have actually been visited by extraterrestrials.

Clinton and husband former president Bill Clinton have allegedly tried to force disclosure of UFO files before, but even when the latter was in the White House it did not fully happen. Bill Clinton met billionaire Laurence Rockefeller at his ranch in Wyoming in 1995 where they held discussions on the "Rockefeller Initiative" to secure release of all previously classified UFO files. In 2007, Mrs. Clinton acknowledged that among the top freedom of information (FOI) requests her husband received as president were requests related to UFO and alien disclosure.

Alien hunters are now banking on President elect Donald Trump to unlock the files. UFO blogger Scott C Warring said: "Will Trump reveal UFO info to the public, or will he skirt this issue?

As the world is sliding once again into religious anarchy it is hoped that even if no UFO crash-landed, let us fervently pray that a UFO be tracked, made contact with and new life forms discovered, so that humankind can explore new frontiers of knowledge and new dimensions of existence. Such an eye opening - and humbling - experience is just what the human race needs today if peace has to reign on Earth.
---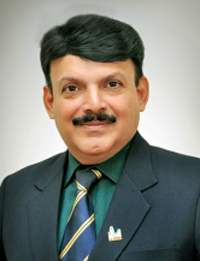 Dr G ShreeKumar Menon, IRS (Rtd) Ph.D (Narcotics); Former Director General of National Academy of Customs Excise and Narcotics & Multi Disciplinary School Of Economic Intelligence,India; Fellow, James Martin Center For Non Proliferation Studies, USA; Public Administration, Maxwell School of Public Administration, Syracuse University, U.S.A.; AOTS Scholar, Japan and Registrar, Yenepoya University, Mangaluru.
---