PINK
Mangalore Today News Network
By Dr G ShreeKumar Menon

Mangaluru, Nov 20, 2018: Pink is the color of happiness and is said to have a tranquilizing effect. This color is strongly associated with femininity, and with qualities that are often thought of as feminine, such as softness, kindness, and compassion. The colour pink has been the subject of much debate throughout history. Pink has long been a part of statement-making fashion. In most European languages, pink is called rose or Rosa, after the rose flower. But very tragically the term "Pink" has been borrowed by drug peddlers and addicts to refer to a drug called U-47700.This stuff is so powerful that if a person even touches it, will result in cardiac arrest. Pink, better known by chemists as U-47700, is eight times stronger than heroin, and is part of a family of deadly synthetic opioids, all of them more powerful than heroin, that includes fentanyl, carfentanil and furanyl fentanyl. By themselves or mixed with other drugs, in forms ranging from pills to powder to mists, they are killing thousands of people across the globe..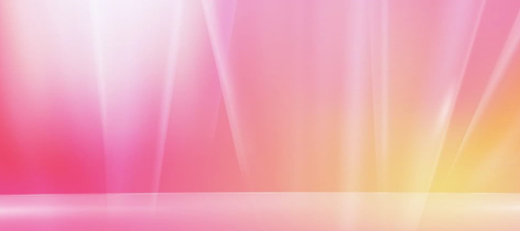 U-47700 is a synthetic opioid developed in the 1970s by the Michigan-based pharmaceutical manufacturing firm Upjohn. This chemical compound formed during research, sat dormant for many years but has swept across the globe like a scourge in recent times. It is almost eight times stronger than morphine and is readily available, and affordable, online. U-47700's extreme potency, and lack of government regulation, has health officials deeply concerned, in several countries.

When U-47700 is mixed with other Opioids like heroin, fentanyl, carfentanil, a new drug called "Gray Death" emerges.

"Gray death" ingredients and concentrations are usually unknown to users and thus blamed for thousands of fatal overdoses. In addition, these strong drugs can be absorbed through the skin; even just touching the powder puts users at risk. Recently, the US Drug Enforcement Administration listed U–47700 in the category of the most dangerous drugs and the U.S. Senate declared a "crisis" in their usage.

Gray death gets its name from its similar appearance to that of concrete mixing powder. Gray Death has the appearance of fine, powdery cement or chunky concrete. It is taken by injection, smoking, snorting or oral ingestion. Common opioid effects include feelings of euphoria and alleviation of pain. Gray Death is abused to attain a euphoric high.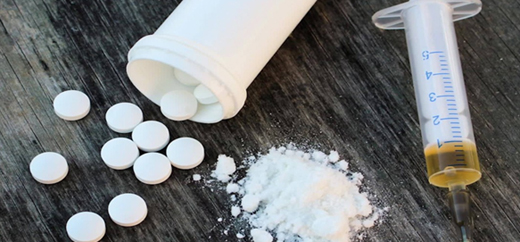 Each of Gray Death's components can be fatal when consumed individually, but when combined, they form a substance that's even more powerful and toxic. The strength of this drug is completely unprecedented, leaving law enforcement officials baffled about how to handle its increasing circulation across local communities and beyond. There are a number of different factors that makes Gray Death so dangerous, including its deadly ingredients and unpredictable variations in potency. Fentanyl is up to 100 times more powerful than morphine and 30–50 times more powerful than heroin. Carfentanil which is clinically used as a tranquilizer for large animals like elephants is 10,000 times more potent than morphine and 100 times more potent than Fentanyl. When used on their own, each of these Opioids carries a high potential for overdose. But when combined together, they create a new drug of unparalleled potency which causes havoc.

Signs and symptoms of Gray Death and other Opioid overdoses include:
•Limp body
•Pale face
•Blue or purple fingernails
•Vomiting
•Gurgling noises or other indications of a blocked airway
•Slowing or stopping of the heart

While Gray Death can be injected, swallowed, smoked or snorted, it can also be absorbed through the skin. This means that even accidental contact with a small amount of the substance can prove deadly. It can have several effects on the body including sedation, euphoria, itchiness, decreased libido, difficulty in urinating, constipation and respiratory depression.

This deadly concoction of drugs is being manufactured in China and East European laboratories. Drug traffickers can move a high quantity or high volume of the product in a fairly small package.

Traditional opiates like morphine and heroin are derived from the poppy plant. However, synthetic opioids can be produced entirely from chemical precursors in small laboratories. The only problem that occurs in such unregulated laboratories is that the potency of the final product will keep varying from batch to batch. Because it's so potent, a small misstep in the preparation of the drug can lead to lethal consequences. In scientific terms, what makes such laboratory manufactured drugs dangerous is the lipid solubility. In other words, how readily the chemical can pass through fatty tissues in the body. Lipid solubility makes a huge difference when it comes to the safety of Opioids, as only minute quantities are required because these drugs don't get metabolized, but go straight to the brain. These drugs are very fast acting and produce profound depression of respiration and other central nervous system functions leading to frequent deaths.

The real challenge for the enforcement agencies is trying to curb illicit manufacture and transportation of clandestinely manufactured drugs that are extremely powerful, but which can be stored in small containers or little packets and sold to different segments of the population. Preventing this kind of trade becomes a formidable challenge for law enforcers.
---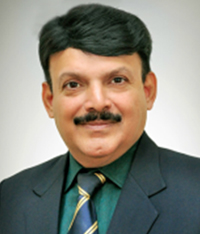 About the author: Dr G ShreeKumar Menon, IRS (Rtd) Ph.D (Narcotics) is a Former Director General, National Academy of Customs Excise and Narcotics & Multi Disciplinary School of Economic Intelligence; Fellow, James Martin Center for Non Proliferation Studies, USA; Public Administration, Maxwell School of Public Administration, Syracuse University, USA and AOTS Scholar, Japan.

He may be reached at shreemenon48@gm