Need for Effective Drug Prevention Strategies by Medical and Health Professionals
Mangalore Today News Network
By Dr. G. Shreekumar Menon IRS (Rtd), Ph.D. (Narcotics)

Mangaluru, March 1, 2023: Drug use among school, college and university students has seen a massive upsurge in recent times, not only in Mangalore, but all over the country as well. This is also a global phenomenon. Many agencies, national, international and NGOs are at work striving to contain the problem. The increasing addiction to illicit drugs and other illegal substances by young learners has reached a worrisome crescendo.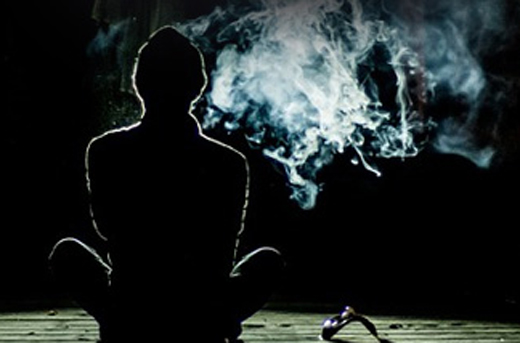 Students abuse drugs for various reasons among them stress related, stimulating the central nervous system, course- load, stress, curiosity, peer- pressure, individual and family factors, parental misuse of drugs, lack of knowledge, genetic factors, traumatic life events, socio-economic status and macro-environmental factors. The abuse leads to increases of problems related to their well-being and health, increased risk of injury and premature death from interpersonal violence, road accidents, hepatitis B and C, risky sexual behaviours, unintended pregnancies, diseases such as acquired immune deficiency syndrome (AIDS) as well as severe academic problems. To control substance abuse among students, requires awareness ofcharacteristics that place them at risk and targeting the risk.

The need to make parents, teachers, students and school, college and university support staff aware of the dangers of drug abuse is paramount. The existing drug prevention interventions set to prevent drug abuse amongst school and college students are ineffective as is evidenced by the steady, increasing number of affected students. Therefore, there is need for a fresh policy and a new impetus to control the drug menace. The government both at the Centre and the States need to establish a specialised Agency for Campaign against Drug Abuse. This organisation should be given the mandate to provide drug abuse education, develop an action plan and sensitise parents on drug abuse among students all over the country, and States. The main aim should be to sensitize the students, lecturers, teachers, and administrators, on the harmful effects of drug abuse in the education sector. Psycho-education programmes on drug abuse need to be instituted. These programmes should contribute to individual students understanding of drug abuse which can prompt enhanced self-initiatives to stop the abuse.

Next is the need for an effective advertisement policy highlighting the dangers of drug abuse. Presently, there is an effective campaign against tobacco and cigarette consumption and their link to cancer. Visuals of the cancer affected parts of the human body are shown in great detail, as also the psychological damage done to the smoker.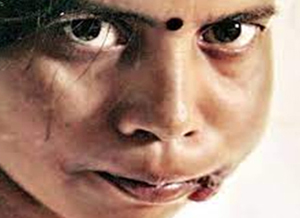 The above advertisement is extensively shown in cinema theatres and in public media to highlight the damage caused by tobacco smoking and how it leads to Cancer. There is a need for a similar advertisement that can make a powerful statement about the dangers associated with drug use, and the physical and psychological damage caused by use of narcotic drugs. The power of a good advertisement can positively impact people and stick with them for life.

There is also a pressing need for a uniform national policy about drug abuse that forbids possession, trafficking and consumption of drugs of abuse within the university, college and school premises.Every university, college and school should have awell-established guidance and counselling department that deal with students' personal issues as well as issues that deal with drug abuse. Personal and social skills training in forms of workshops, seminars and open-air campaigns are to be held periodically in order to equip students with social skills and empower personal responsibility. These skills are meant to strengthen individual students to withstand peer influence and other social and academic challenges that compel most of them to indulge in drug abuse.

Presently, the anti-drugs campaign throughout the country is being done by enforcement agencies, who highlight only the legal provisions and consequences of possession, distribution and consumption of narcotic drugs. Trying to inculcate fear to control the drug menace has not succeeded anywhere. Fear-arousing messages invariably fail with drugabuse. Why? Because those who are at high risk of using narcotics and psychotropic substances usually know the dangers of what they are using. They do not want to be reminded of what they already know.The plain truth is that nobody is really afraid of the law. That is why we read about carriers transporting drugs to countries where very harsh punishments and even death penalty is in vogue. Yet, people are willing to risk any dangerous situation to make some quick and easy money. Instead, the anti-drugs campaign should be entrusted to qualified psychiatrists, physicians and gynaecologists who can enlighten the harmful effects of drugs on the human body and the psyche.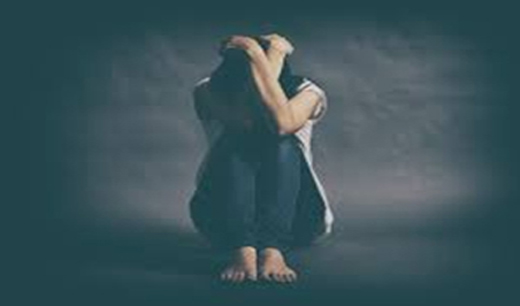 Prevention programs should include a variety of interventions including screening, drug-education awareness programsby health professionals, and children-parent programs in schools.Drug-abuse prevention practitioners should also take advantage of scientific research and base their interventions on established theoretical framework that has been validated and is evidence-based. Gone are the days of gut feelings and knee-jerk reactions kind of interventions. Many solid medical knowledge discoveries can prove useful depending on the setting and circumstances encountered.All narcotics and psychotropic drugs cause irreparable damage to the physical and mental well-being of the user. Physical damage occurs to the appearance, eyes, skin, teeth, and speech. Mental damage occurs in the form of unwanted aggression, display of violence, sexual aggressiveness and depression. Whether physical or mental, medical treatment involves prolonged medications, stay in rehabilitation centres, all creating disruptions in life-styles, heavy expenditure and loss of time.When once the students realise the harmful physical and mental impact that drugs can cause, the instinct for self-preservation and well-being, gets a priority. There is a need for a paradigm shift from legal offences and punishments to physiological and mental damage assessment caused by drugs.

In conclusion, students' manifest susceptibility to drug abuse because of their naivety and tender age, they are yet to develop the capacity to resist the pleasure and the ecstasy which the dangerous drugs offer. Their defence mechanism against the detrimental impact of drugs is still not mature. They have yet to understand to uphold values and internalize the behavioural norms whichcould help them cope with the social and personal problems within the parameters of socially, legally, and morally acceptable standards.

---

Dr. G. Shreekumar Menon IRS (Rtd) Ph.D: Former Director General of National Academy of Customs Indirect Taxes and Narcotics & Multi-Disciplinary School Of Economic Intelligence India; Fellow, James Martin Centre For Non Proliferation Studies, USA; Fellow, Centre for International Trade & Security, University of Georgia, USA; Public Administration, Maxwell School of Public Administration, Syracuse University, U.S.A.; AOTS Scholar, Japan. He can be contacted at shreemenon48@gmail.com