NEW YEAR 2021 - The need for a 4th King
Mangalore Today News Network
By I J Saldanha-Shet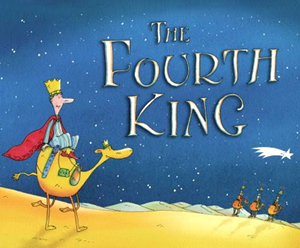 Mangaluru, Dec 23, 2020: The year 2020 and all connected vital issues the world over Christmas 2020, firmly overshadowed by the Corona Pandemic and it's continuing harsh consequences. Every and all strata of society on all continents of the world, are plagued by all kinds of trouble and pain with the future very confused. Matters for many are painful and bleak, seen and unseen, all in power are confusing / corrupting matters and it is despair all around. Ordinary people have lost faith and recourse to God in different ways according to their inspirations and will, in a very positive manner. Apart from world powers, religious leaders of all categories, instead of facing facts and reaching out in a more concrete/rational manner to havenots and suffering; are all plans for rituals, celebrations and mean enjoyment, but truth, empathy and justice have taken a back seat. The Birth of JESUS CHRIST over 2000 years ago brought hope and promise to humankind according to the Christian scriptures. NEW YEAR 2021, is sure to pose a challenge and the needs are set to be a maze of hazy action, deeper consideration and better direction and inspiration are essential right from the start.

Failure of the Fourth King:
Yes, like the three Kings from the East who came to adore the Divine Babe, it is nice to adore and give. But, then have you heard and understood the 'Fourth King'? Maybe he holds some answers? Maybe he holds some answers? ..... In the mountains of ancient Persia, lived Artaban, whose study of the planets and the stars led him to predict the birth of the King of Kings. He sold his house and every possession and purchased lustrous pearls as pure as the peak of a snow mountain at twilight, flawless rubies redder than a ray of sunrise and many precious gifts — which he intended to carry as tribute to the King. He then set out for Jerusalem where he had arranged to meet up with three other wise men, or Magi, to find the newborn.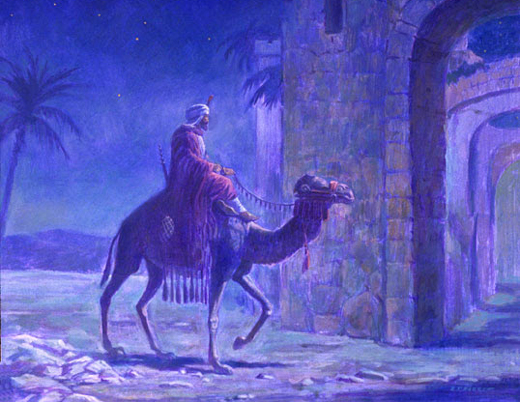 It seems this fourth king, Artaban, who lost the star and did not reach the hallowed spot in Bethlehem along with the tree kings is now in 2020 and onward more relevant and noteworthy. Legend says more than three Kings started out, guided by the star. The Kings steadily followed the star and three are said to have reached the Divine Babe for the 'Epiphany' in Bethlehem. But, a fourth King did not reach in time - why what was his significant fault and when did he manage to reach?

An established legend, as stated by scholars of wider versions of scripture says the 4th King, like the good samaritan in the Bible, was at heart a very considerate and conscious person, he lost sight of his purpose due to his sense of righteousness and justice and failed to follow the star with his wise companions, he stopped quite early in the expedition to help some sick person, aged people, suffering fallen folk of all kinds....and taried with them until he could ensure a relief and betterment of the situation. And just as we see today the aware and conscious human who has concern and justice at heart is side tracked and can find little or no resources to support his aims, is lost and falls on the roads less travelled. Read on...find out what happened to him....may be not different from what is happening to ordinary 'people of good will' everywhere today....yet, as per belief and spiritual teachings of all kinds they can hopefully expect solace and joy at the designated time.

Modern commercialism, consumerism and morality has far removed 'Christmas' and it's focus for the good of humankind. With no positive recourse, the marginalised, suffering and deprived are in deep unrelieved pain and suffering; while the powerful, lacking integrity in many spheres of life, are richly feasting and celebrating. Few of 'Good Will' strive in the futility of welfare of the poor and marginalised. Prayer and ritual is largely on the lips and and gestures and very rarely in mind, action and heart. Reflecting on the 'FOURTH KING' and what he faced and experienced perhaps may give humans a better direction and path to bring peace, joy and happiness in abundance for more needy people. God does not always do the needful he inspires and equips people living on earth to achieve good and goodwill largely.

It is said that the 'Fourth King' was a largehearted, generous, selfless person who was deeply caring and concerned for weak and suffering people whothout discrimination of any kind. This King too carried very valuable gifts of the rarest pearls for the Divine Babe of Bethlehem. On the road with his fellow kings whose gaze never moved from their desire, the fourth king's soft heart and deep concern, took him out of his way to relieve sufferings of people and he did not fail to use the pearls and resources he had to help and support the people he encountered, in full measure to the higher things went all out to remove the suffering and injustice people he met faced in the best ways he could. His progress was at a snail's pace and he took a long long time to reach the goal and lost sight of the star he wanted to pursue.

Destiny of the 4th King - Artaban :
YES, he managed to reach Jerusalem 33 years later, weak and worn, unrecognizable as a KING at an advanced age of 70 plus years, and asked for JESUS the CHRIST. All around him was silence and they pointed to an unrecognisable dirty man bathed in blood with deep bleeding wounds, carrying a heavy cross like a criminal. It was a thunderbolt to him. His mind gave way when he saw that the man was being crucified, he lost consciousness and collapsed at 'Calvary' in agony and in a coma. After 3 days he slowly gains consciousness and is told that JESUS of Nazareth was RISEN. Full of Joy, hope and wonder, he sees the Risen Christ standing near him and from his gaze realises the message radiated to him alone " Worthy King , you have followed my will unceasingly and paid me homage and worship since the day I was born. You have done well the will of my Heavenly Father, God Supreme; your gifts have truly pleased me every step of your way." He was immediately well and strong and the LORD promised him, as all faithful and good are assured "You will be with me and receive your great reward".

Let this Artaban, the 4th King that we now know, be a model even to those who can not act or participate in a vilifying manner, not be ostracised and judged in the absence of understanding or the lack of it. All other 'Kings' may conform to and/or bow to the ease of the majority and forget the desire and demands of the Supreme justice and seek 'acceptance' of the unawakened.

The Fourth King could well be the inspiration that needs to fill all 'people of Good will' in this difficult situation of 2020 and 2021 to change the parameters that are destroying the universe and humanity in unimaginable ways. Only a revolutionary change renewing the human in all levels to goodness and integrity of the higher order will spell a CHRISTMAS that is true and a solace to all everywhere. Let the real JOY of this renewed CHRISTMAS, spread and fill all humans in heart and spirit to radiate all the good possible to make the NEW YEAR 2021, really new and Blessed in all manner. Do not fear and hesitate to be a 4th King.

'Mangalore Today' warmly wishes readers a MERRY CHRISTMAS & HAPPY NEW 2021.