Mumbai-the Cocaine Capital of India
Mangalore Today News Network
By Dr. G. Shreekumar Menon


Mangaluru, June 1, 2023: Cocaine is known by many slangs, notably 'fantasy', 'nightmare' and 'savage stimulation'. The United Nations Office of Drugs & Crimes (UNODC) Global Report on Cocaine 2023 states "The global supply of cocaine is at record levels. Almost 2,000 tons was produced in 2020, continuing a dramatic uptick in manufacture that began in 2014, when the total was less than half of today's levels. The surge is partly a result of an expansion in coca bush cultivation, which doubled between 2013 and 2017, hit a peak in 2018, and rose sharply again in 2021. But it is alsodue to improvements in the process of conversion from coca bush to cocaine hydrochloride. In parallel, there has been a continuing growth in demand, with most regions showing steadily rising numbers of users over the past decade. Although these increases can be partly explained by population growth, there is also a rising prevalence of cocaine use. Interceptions by law enforcement have also been on the rise, at a higher speed than production, meaning that interdiction has contained the growth of the global amount of cocaine available for consumption."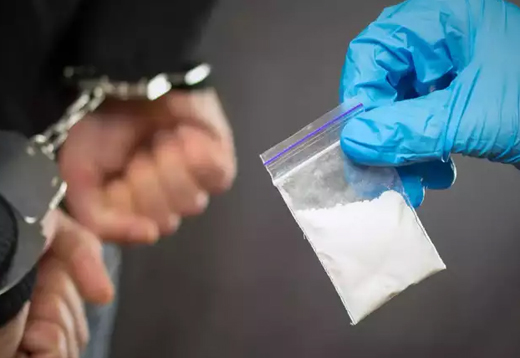 Smuggling of cocaine by sea has been buoyed by technological advances. Traffickers have a wide choice ranging from speed boats, ferries, fishing boats, yachts, and containers. However, the latest modus operandi to rattle the enforcement agencies is the discovery of over 2 tons of cocaine with a market value of more than 400 million Euros, found floating in the sea! A surveillance aircraft of the Italian Police discovered 70 waterproof bundles of cocaine floating in the open sea, with a tracking device. The drugs were stored in about 70 waterproof packages, carefully sealed, held together by fishermen's nets and equipped with a luminous signalling device.
Sea mode of smuggling in Cocaine was detected in India also, recently. The police in coastal Tamil Nadu arrested a DMK councillor in November 2022 for attempting to smuggle cocaine worth more than Rs 200 crores from Ramanathapuram to Sri Lanka. Later, in December 2022, the National Investigative Agency (NIA) arrested nine Sri Lankans from the special camp for Sri Lankan Tamil refugees at Tamil Nadu's Tiruchirappalli over their alleged involvement in drugs and arms smuggling to revive the LTTE. The Police stopped a speeding luxury car and discovered 20 litres of cocaine raw substance stored in 30 containers. Following an investigation, it was discovered that the raw substance was planned to be transported to Sri Lanka in a boat. The value of the drugs seized is estimated to be around ₹360 crore in the international drug racket. This is the first time that police have seized high-value drugs intended for smuggling into Sri Lanka in the Ramanathapuram district.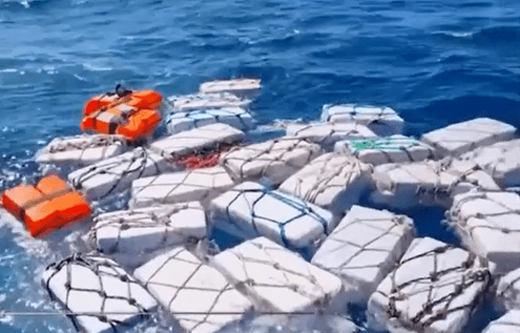 Cocaine trafficked in container ships can be interjected at various stages – away from the port, in transit, within the port area or in the outer sea. Another routine method is to "piggy back" on a legitimate cargo consignment in secrecy. But such a method needs a network of collaborators and different private and government departments. The Mundra port seizure of Afghan Heroin, weighing 2,988 kgs on September 13, 2021, valued at over Rs.21,000 crores, is an example of "piggy back" method.

Cocaine camouflaging is another sophisticated method wherein it is mixed with consignments of beeswax, herbs, and plastics. But this process requires advanced extraction techniques, for which special laboratories have been set up in Europe, and Colombian experts hired for extraction purposes.

The world's supply of cocaine originates entirely in South America, specifically Bolivia, Colombia and Peru. This is a unique feature of the cocaine market when compared to other drugs like heroin, cannabis, and many synthetic drugs.

In the year 2021, the Narcotics Control Bureau (NCB) had red-flagged Mumbai as the cocaine capital of India saying that other metropolitan cities are not lagging behind with the drug mafia spreading its tentacles in India, Canada and Australia. As much as 2499 kilograms of cocaine seized in the past two years in Sri Lanka, Port Elizabeth and Panama had India as its destination. The international market for this lethal drug is ₹5 crore per kilogram. In the fiscal year 2021-22, during its operations across the country, DRI had seized 321 kg ofcocaine, which is valued at over Rs. 3,200 crores in the international illicit market.

The first quarter of the year 2023 has seen a number of cocaine seizures at Mumbai airport. Drug traffickers have been bringing cocaine to Mumbai by flights originating from Johannesburg, Nairobi, Lagos, Addis Ababa. 'Black cocaine' is the drug most in demand in the market and sold at Rs 20,000 per gram, making it the most expensive narcotic substance.

"We're living in the golden age of cocaine" according to Toby Muse, the author of the 2020 book Kilo: Inside the Deadliest Cocaine Cartels.
---

Dr. G. Shreekumar Menon, IRS (Rtd), Ph.D. (Narcotics)
Former Director General of National Academy of Customs Indirect Taxes and Narcotics & Multi-Disciplinary School Of Economic Intelligence India; Fellow, James Martin Centre For Non Proliferation Studies, USA; Fellow, Centre for International Trade & Security, University of Georgia, USA; Public Administration, Maxwell School of Public Administration, Syracuse University, U.S.A.; AOTS Scholar, Japan. He can be contacted at shreemenon48@gmail.com