Moral and thought policing: Time to act
Mangalore Today News Network
By Bhamy V Shenoy
Mangaluru, September 14, 2015: What was once an occasional and unexpected killing or threat in the name of moral and thought process has now become regular in our country. Unfortunately political leaders are using such incidents to strengthen their political base. Instead of putting down the smouldering fire, they are worsening the situation. But the real culprits are "we, the silent majority". It is time we hold a mirror to our society and look at what 'we, the people' should be doing rather than remaining silent or pointing fingers at others.

Moral and thought processing is an act forced by a tiny section of the society in the mistaken belief that they are promoting "good values" in the society. There are enough penal codes to prevent and punish any obscene act or writing which can create deliberate disharmony. Why do we then have killings and threats resulting from moral and thought policing?


When we hear of moral policing in Saudi Arabia, Iran, Nigeria, Afghanistan, etc by Al Quaida, Taliban, Boko Haram we feel sad. Some of us even get enraged. We are critical of the killings of French magazine publishers Charlie Hebdo for their writing. We are shocked the way Salman Rushdie, Taslima Nasrin from Bangladesh, and Ayyan Hirsi Ali originally from Somalia are hounded for their views. But how about reflecting on our own dastardly acts?

Why should we worry or protest if some want to celebrate Valentine days or organize Miss India pageants? No one is forced to take part in them. In our own districts of Dakshina Kannada (DK) and Udupi there was a pub attack in 2009 because men and women were drinking in a public place (Amnesia-The Lounge). In 2012, 12 people including 5 girls were attacked in a homestay for their supposedly indecent behaviour of drinking and dancing. In 2015 we have already witnessed the shocking incident of public lynching when a youth of one religion was found with a girl of another religion.

Above incidents of moral policing came to the attention of the national press because of their shocking sensationalism. There have been several such moral policing attacks which have not been reported in the national press. For example, On December 19, 2014 there were three moral attacks- one in Vittla (when a boy of one religion talked to a girl of a different religion), two in Puttur - when burkha clad girl talked to a Hindu boy and a Hindu woman was killed by a muslim driver of a car. According to an article in Scroll-in by Nayantara Naryanan there have been 173 incidents of communal disharmony (are they because of moral policing?) in 2014 in DK and Udupi as per the statistics compiled by Suresh Bhat Bakrabail of Karnataka Komu Souharda Vedike.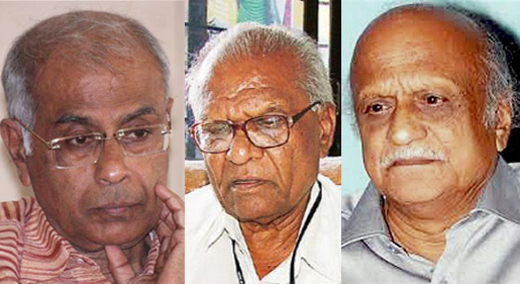 Kukke Subramanya College suspended two BBM girl students when their photo appeared on WhatsApp with wine and beer bottles in a tourist place in August, 2015. Was this the result of moral policing?

Even more shocking are the senseless killing of three very prominent people in recent years for their writing and views. One is our own Kannada writer, Professor M. M. Kalburgi and two others are Maharastrians namely Narendra Dhabolkar and Govind Pensare.

Pansare, the author of a book on Shivaji was a communist and had started "Inter caste Inter religious marriage support center", had opposed Putrakameshi Yajna (Hindu ritual for male child), criticized glorification of Godse, etc.

Dhabolkar was a rationalist and the founder of Maharshtra Andhashraddha Nirmoolan Samiti, an organization set up to eradicate superstition. How can one possibly find fault with such a noble cause? My friend Dr. Narendra Nayak has devoted his life for such a cause and has been paying a heavy price.

Dr. Kalburgi was a Sahitya Academy award winning writer, academician and researcher. He did not hesitate to write about the controversial topics as is expected of any real researcher. It might not have come across as a surprise when a youth from Bantwal (for twitting justifying the killing of Kulburgi and threatening similar fate to another rationalist Prof S K Bhagwan) and another one from Mangalore (head of one fringe group) from DK were one of the first ones to be detained for Kalburgi killing. This shows how the DK and Udupi districts have become a fertile ground to promote moral and thought policing.

What has been the reaction of the society against the regular attacks and killings of prominent people? There is just the usual criticism of fringe elements in the media by some leaders and human rights NGOs. Some times there is tit for tat type protests (Love Kesari campaign by muslims against the Love Jihad campaign by Hindus) or a novel non violent protest, "Pink Cheddi" campaign by Nisha Susan, an employee of Tehelka in 2009. But the silent majority has been mute spectators. In the case of Pink Cheddi, it was one time protest of sending hundreds of under wears to the head of a fringe group on Valentine's day.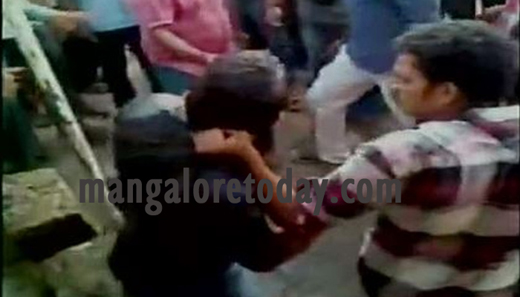 It is time 'we, the people' wake up and avoid the kind of terrorism we see every day in the MIddle East, North Africa, Nigeria, Yemen etc. Not that it is all that bleak and situation is hopeless in India. In fact it is short of a miracle that compared to the part of the world where terrorism is the rule of the day in the name of religion, we in India are enjoying a relatively peaceful environment. Present generation has forgotten what it was like when India got freedom especially in the South. Our history books have already forgotten the thousands of people butchered (Hindus, Muslims, Sikhs, Christians, etc) in India, Pakistan and Bangladesh all in the name of religion.

Our history lessons talk mostly of the great sacrifices made by freedom fighters (which is undoubtedly true), but very little of the facts behind the massacre which took place at the time of partition. A recent book, "Midnight's Furies" by Nisid Hajari gives a graphic details of such massacres though concentrating mostly on undivided Punjab. His portrayal of Jinnah, the chief architect of Pakistan clearly shows how an ego driven leader can wrongly use religion to achieve one's ambition.

Jinnah himself was a secularist. In the beginning he never had any thought of carving out a country for muslims. However when he was sidelined by Nehru, he skillfully used religious feelings of muslims as 'weapons of mass destruction' to create a country to rule over. Hajari is of the opinion that the partition could have been avoided if only the Congress party had handled Jinnah differently and tried to satisfy his ego.

We see similar phenomenon in today's moral and thought policing by the fringe groups. Like the ego driven Jinnah, our political leaders (of all parties) are using the fringe elements to drive divisions based on caste, and religions to come to power or to remain in power.

If we are seriously interested in promoting the true civilizational values taught by our ancient rishis, and munis of vedic times, there will be no use for any kind of moral policing. In fact such policing is against the basic teachings and philosophy of India. From time memorial India has always welcomed all thoughts and religions (time to reflect on the poem of Rabindranath Tagore, "Where the mind is without fear') of the world. India may be the only country in the world which even supported atheism as discussed by Amartya Sen in his book, "Argumentative Indians".

Unfortunately today's India and specially DK and Udupi districts which lead on many social indicators (see Table-1) have ended up creating an environment of fear and hatred. Shouldn't we be able to express freely to contribute to human understanding without getting threats of murder? It is time to act. Silent majority has to stand up and get involved. We need to build bridges of understanding between different groups divided today by castes and religions.

We need a long term strategy involving all the people. I have several suggestions. First is to form a Stop Moral and Thought Policing Committee (SMTPC) to promote several groups under the leadership of Deputy Commisnioner to build bridges of social/communal harmony and to monitor their progress. Every major private school management groups (Manipal, Nitte, Yenepoya, Dharmsthal, Christian educational institutions, etc) should come together to take steps to support SMTPC. Every matadipathi, every religious institution irrespective of their religious and caste affiliation should get involved to assist the SMTPC. Each group can develop their own strategy. Ramakrishna Mutt branch of Mangalore needs to play a critical role in assisting SMTPC. It was Ramakrishna Paramhansa and Vivekananda who preached to the world on how all different religions of the world lead to the same goal, the quintessential element of Indian philosophy.

Second important step is to stop finding faults with the fringe groups. That will not give any results as we have found over the years. After all they have come out of our own society and not from outside like Taliban or Al Quiada in other countries. If we start discussing social harmony in religious and educational institutions, these fringe groups will not be able to attract new blood and slowly they will wither away. The best way to deal with them is to totally ignore them.

Third step involves the media. Most of them are already acting with great sense of responsibility. Even few who want to build readership could be made pariah both by the sister media companies and the public. Those willing to join the public in promoting social harmony can stop publicizing the names of activists involved in moral policing and their affiliations. These fringe institutions carry out such activities mostly to build their political capital through such publicity. If media stops publishing their names and also give the briefest account of their activities, they will start losing interest. Publicity is oxygen for them.

Finally the police should improve their intelligence gathering on the nefarious activities and plans of the fringe activities involving moral policing to help SMTPC. Such an intelligence gathering has a vital role in stopping the moral and thought policing.

It is wisely stated that those who do not learn from history are condemned to repeat it. Let us learn from India's partition how religious sentiments fanned by some of our power hungry leaders with no vision ended up in the massacre of thousands of innocent people. We can now see how similar action by terrorists in many parts of the world resulting in the killings of innocent people. It is easy to give up hopes by saying that getting rid of caste division in India or solving the age old enmity between Hindus and Muslims is an impossible task. Still let us make a honest beginning in DK and Udupi. There is no magic bullet to solve this problem. But we as a society need to get involved and that too immediately.

Table-1 Social indicators of Dakshina Kannada and Udupi
Indicators 2001 2011
Population 1,897,730 2,089,649
Decadal growth 10.1
Rural population 61.6% 52.3%
Sex Ratio 1022 1020
Child Sex ratio 952 947
Literacy (total) 83.4 84.1
Literacy (male) 89.7 89.6
Literacy (female) 77.2 78.4
Work population rate 49.9 42.3
Female population rate 41.7 25
One 'Out of the Box' strategy
We have temples for Hindus, Buddhists, Sikhs and Jains, churches for Christians, mosques for muslims. Why not build prayer halls in each town and city where people of all religions and castes including atheists could go to pray or simply meditate or socialize? In those prayer halls, religious festivals like Christmas, Good Friday, Eid-ul-Fitr, Eid-al-Ardha, Buddha Purnima, Mahavira Jayanti, Guru Nanak Jayanti, Krishnastami, Ganesh Chaturthi, Diwali, Dussera, Ram Navami, etc can be celebrated by people of all religions to show the composite culture of Indian philosophy. Such prayer halls could serve to build bridges of understanding to promote communal harmony. Those prayer halls could serve the purpose of organizing talks by thinkers from all religions. This may sound utterly idealistic, totally impractical, and downright naive. Let us not forget when prophets, munis and saints expounded their new teachings most people felt the same way. One outstanding example is that of St. Francis of Assisi who was considered as mad. His humble follower today is the current Pope. It was not any different with Ramakrishna Paramahamsa who practiced all religions. Can SMTPC make a beginning by developing such a prayer hall in Mangalore? I am sure there will be many who will be happy to support such a grand hall.

---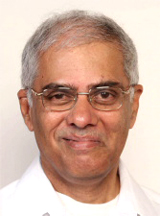 Author, a native of Bantwal had worked as an activist during Ayodhya crisis to avoid senseless killings in Mysore where 11 innocent Hindus and Muslims were killed by fanatics. Dr. Bhamy V. Shenoy has been a senior advisor to Center For Energy Economics, at UT, Austin and a board member and was an advisor of the National Oil Company of Georgia. Dr. Shenoy is an Advisor to Pratham Mysore an NGO involved in slum education, Board member of SVS College Bantwal. He conducted a novel experiment called "True Education" to promote critical thinking and questioning in college students by conducting a series seminars at a rural based college in Bantwal.
---