Methaqualone or Mandrax - the wild party drug
Mangalore Today News Network
By Dr.G. Shreekumar Menon

Mangaluru, Oct 1, 2022: Methaqualone is a sedative drug which is sold as Mandrax in some countries and Quaaludes in the US. While most party-drugs have been synthesized in the West, Mandrax was synthesized in India in 1951, by two Indian scientists- Syed Husain Zaheer and Indra Kishore Kacker. While conducting research on anti-malarial medications, they synthesized Methaqualone, a synthetic version of the active ingredient in the Ashoka plant, frequently used in Ayurveda. Syed Hussain Zaheer, rose to become the Director General of the Council for Scientific and Industrial Research (CSIR). About Indra Kacker little is known. As there was no Intellectual Property Rights (IPR) during that era, Western pharmaceutical companies copied the chemical formula and made a fortune.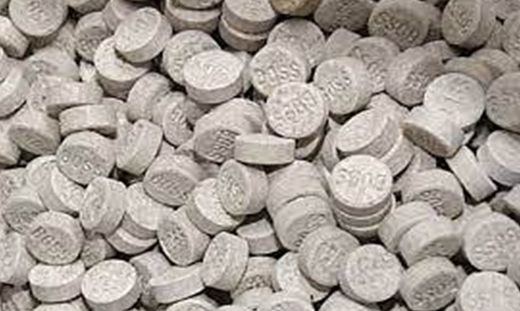 By 1965, it was the most commonly prescribed sedative in United Kingdom, where it has been sold legally under the names Malsed, Malsedin, and Renoval. In 1965, a methaqualone/antihistamine combination was sold as the sedative drug Mandrax in Europe, by Roussel Laboratories (now part of Sanofi S.A.). In 1972, it was the sixth-bestselling sedative in the US, where it was legal under the brand name Quaalude. Quaalude in the United States was originally manufactured in 1965 by the Fort Washington, Pennsylvania, based pharmaceutical firm William H. Rorer, Inc.Germany and Japan were the first big markets, where the drug racked up an extensive record of addiction and abuse.It takes just 30 minutes to start, and soon gives the user a powerful high, having an effect, which can last up to six hours.Only as much as 150-500 mg (not more than a therapeutic dose) can produce a sensual, euphoric state and a relaxed, intimate mood. This effect explains the drug's popularity and potential for abuse.Known as a "party drug," Mandrax rules the nightlife at clubs across Europe, the US and South Africa. Giving its users a unique "rush," the drug quickly sends users into euphoria.Today, the world's largest user of Mandrax is South Africa.

Mandrax is smoked or burned and inhaled. Like every other drug, side effects come with a number of serious threats to its user. After repeated doses or prolonged use, the drug can accumulate in the blood. It is highly addictive, and abrupt withdrawal, if not properly supervised, can cause death.The sedative drug's key effects include:

• Reduced heart rate
• Increased sexual arousal
• Numbness of the fingers and toes
• Slurred speech
• Headaches
• Convulsions
• Death through cardiac or respiratory arrest.

The famous American comedian Bill Cosby misused the drug on several women. The drug figured prominently in Martin Scorsese's film "The Wolf of Wall Street." Leonardo DiCaprio and Jonah Hill play financial crooks who get so high on Mandrax that they can barely walk or speak.

Methaqualone is banned in India and itsmanufacture, possession and transportation of methaqualone is an offence under the Narcotic Drugs and Psychotropic Substances Act. But, this drug is reportedly sold for a staggering Rs 5,000 upwards per gram, and is often marketed on the Kochi-Bangalore drug highway.

The biggest seizures of Methaqualone tablets in the world, was effected by the Directorate of Revenue Intelligence (DRI), in November 2016 at Udaipur. A total of 23,320 kilograms of Mandrax was seized. Investigation revealed that methaqualone tablets were exported to African countries like Mozambique, Kenya and Malawi, concealed in export consignments. The agency had arrested eight persons in this case including the mastermind.

In August 2022, South Africa's Hawks swooped down on a drug trafficking network operating from a luxury estate in Ballito, KwaZulu-Natal. Inside one of the houses in the estate, officers from the Directorate for Priority Crime Investigation – the Hawks' official name – found an estimated 3.9 tons of Methaqualone or Mandrax powder, valued at R57.7 million. Also of interest was the discovery of one ton of Anthranilic acid – the main precursor in the manufacture of Mandrax. InSouth Africa, Mandrax users prefer to use, what is known as, 'bottle neck' or 'white pipe'. This is where Mandrax is crushed and mixed with cannabis, after which the mixture is placed in the neck of a broken glass bottle and smoked by the user.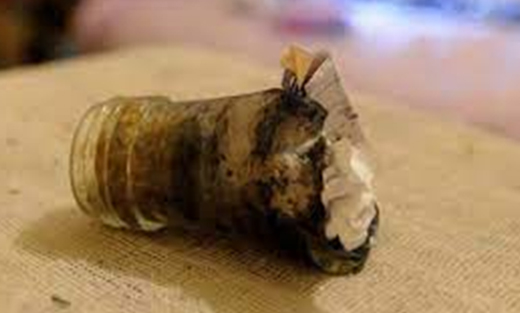 While the Mandrax market is not as profitable as the Heroin, Methamphetamine or Cocaine trade, it provides a reasonable profit for drug networks. South Africa has a long history of drug abuse. During the previous century, workers doing hard labour in the mining, agricultural and construction sectors were often given doses of alcohol and sometimes cannabis to enhance their work performance, in a practice known as the "dop system".

The long-term effects of using Mandrax include Anaemia, impaired liver function, chronic intoxication (headache, impaired vision, slurred speech) and depression.Fortunately, Mandrax is classified as narcotic drug, is banned in India and the manufacture, possession and transportation of Mandrax or Methaqualone is an offence under the Narcotic Drugs and Psychotropic Substances Act.
---

Dr. G. Shreekumar Menon IRS (Rtd) Ph.D: Former Director General of National Academy of Customs Indirect Taxes and Narcotics & Multi-Disciplinary School Of Economic Intelligence India; Fellow, James Martin Centre For Non Proliferation Studies, USA; Fellow, Centre for International Trade & Security, University of Georgia, USA; Public Administration, Maxwell School of Public Administration, Syracuse University, U.S.A.; AOTS Scholar, Japan. He can be contacted at shreemenon48@gmail.com