Medical Insurance for Illicit drug Abuse
Mangalore Today News Network
By Dr. G. Shreekumar Menon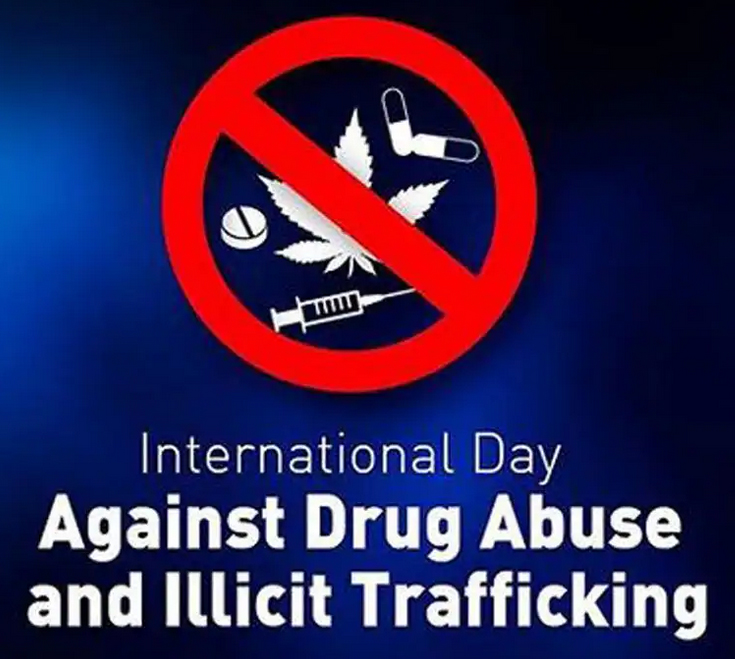 Mangaluru, June 25, 2020: The theme for the 2020 International Day Against Drug Abuse and Illicit Trafficking is "Better Knowledge for Better Care". Itemphasizes the need to improve the understanding of the world drug problem and how in turn, better knowledge will foster greater international cooperation for countering its impact on health, governance and security.

According to government sources, there are more than 3 million drug addicts in India. The World Health Organisation suggests that the numbers could be much higher, as it is impossible to estimate the addiction rate because of inaccurate reporting.
Drug addiction is a serious issue and families are often left to fend for themselves due to lack of government support and inadequate addiction treatment and rehabilitation services. Alcohol addiction is also an associated problem.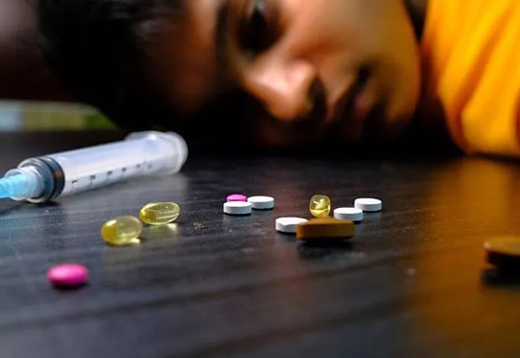 Drug rehabilitation medical services is highly expensive and a vast majority of addicts cannot afford it. Medical treatment for drug addiction can be of the following kind:
*Inpatient care in an approved facility
*Outpatient care with an approved provider
*Medical detox, including medications
*Co-occurring mental health conditions
*Follow-up counselling
*Maintenance medication

For many addicts belonging to the lower income group and the middle income group treatment in private rehabilitation and de-addiction centres mean unaffordable expenditure.

Most rehabilitation centres charge anything from Rupees one lakh fifty thousand to rupees five lakhs for a 30-day treatment schedule. Normally these rehabilitation centres are advertised as the entire stay being voluntary, confidential and non-medical. All have residential counsellors and visiting therapists. The facilities provide an infrastructure that is conducive to growth created for an alternate life therapy having an ambience that caters to those who live a luxurious life. The treatment facilities simply complement the treatment process. This is where the problem starts, how can medical insurance be given to something advertised as treatment being voluntary and non-medical?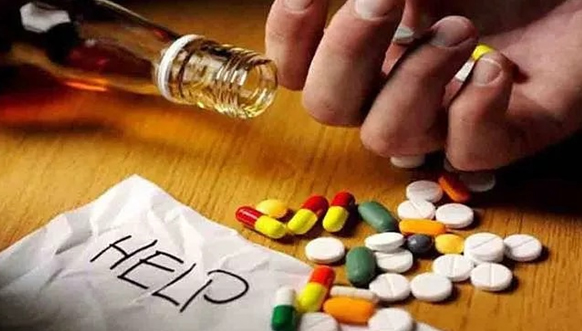 In addition to the above, there is another concept of 'Destination Treatment'. Many rehabilitation centres have tie-ups and collaborations with centres abroad that include private islands and exclusive properties at various verdant destinations across the world.

The charges begin from a 100,000 - 300,000 USD, plus detoxification charges. The charges for detoxification here would be anything from 20,000 - 40,000 USD. The detoxification is done abroad or in India. In the event of hospitalization requirement, the charges would be extra. In addition, the treatment program normally involves the parent of the addict or any close relative and there is also the added cost of post-rehab follow up. All these add up to a substantial cost which common people cannot afford and many seek for insurance schemes.

For insurers, they go by the definition of mental illness as stated in the Mental Healthcare Act, 2017, which says, "Mental illness means a substantial disorder of thinking, mood, perception, orientation or memory that grossly impairs judgment, behaviour, capacity to recognise reality or ability to meet the ordinary demands of life, mental conditions associated with the abuse of alcohol and drugs, but does not include mental retardation which is a condition of arrested or incomplete development of mind of a person, specially characterised by sub normality of intelligence."

Whatever is classified as mental illness as per World Health Organisation ICD (International Classification of Diseases) will be considered as being covered. Norms in these cases will be as per ICD-10 and ICD-11. In case of hospitalisation during mental illness, the coverage will include analysis and diagnosis of a person's mental condition, treatment as well as care and rehabilitation of such person for his mental illness or suspected mental illness.

From the above definition, it is clear that mental retardation is excluded and secondly, the Act includes mental conditions associated with the abuse of alcohol and drugs. But the latter is usually put under exclusions by insurers.Treatment arising out ofillness/disease/injury due to misuse or abuse of drugs/alcohol or use of intoxicating substances is generally excluded by all insurers in India.

Another problem is that the treatment regime in most rehabilitation centres comprises of services like intensive psychological therapy, detox therapy, individual counselling, group counselling, yoga sessions and meditation sessions which are invariably rejected by insurance companies.

We need to enact a medical insurance policy where coverage for addiction treatment is complete as it is for any other medical procedure. Such a policy should cover addiction evaluation, brief intervention, addiction treatment medication, clinic visits, alcohol and drug testing, medical detox programs, home health visits, and anti-craving medication.

The scope of the problem is broad and requires innovative and multifaceted insurance programs to be effective in preventing, reducing and stopping illicit drug abuse amongst all sections of the population.
---

Dr. G. Shreekumar Menon IRS (Rtd) Ph.D: Former Director General of National Academy of Customs Indirect Taxes and Narcotics & Multi-Disciplinary School Of Economic Intelligence India; Fellow, James Martin Centre For Non Proliferation Studies, USA; Fellow, Centre for International Trade & Security, University of Georgia, USA; Public Administration, Maxwell School of Public Administration, Syracuse University, U.S.A.; AOTS Scholar, Japan