Marijuana a Desireable Option in Palliative Care?
www.mangaloretoday.com
By Dr. G. Shreekumar Menon

Mangaluru, March 20, 2020: End-of-life care is one of the less frequently discussed uses of medical cannabis and palliative care is perhaps the area of medicine that would most benefit from its clinical use.

According to the World Health Organization, palliative care is "an approach that improves the quality of life of patients and their families facing the problems associated with life-threatening illness, through the prevention and relief of suffering by means of early identification and impeccable assessment and treatment of pain and other problems, physical, psychosocial and spiritual."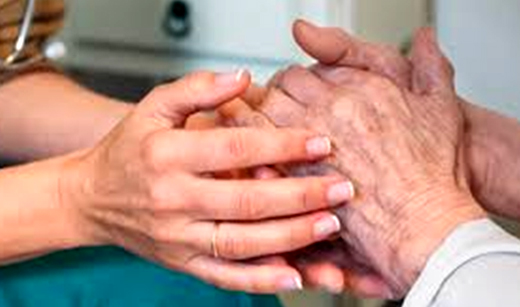 Palliative care encompasses end-of-life care, but a patient receiving palliative care is not necessarily approaching death. However, when a patient enters the end-of-life stage in a hospice setting, the emphasis on quality of life means rules often get bent in a bid to fulfil a dying patient's wishes and beliefs.

In some countries and states in the US, palliative and end-of-life care is considered a qualifying condition for the prescription of medical cannabis.

Cannabis is gaining recognition by doctors and scientists alike for its potent analgesic properties. Within cannabis lie several chemical components that contribute to its ability to relieve pain, namely tetrahydrocannabinol (commonly called THC) and cannabidiol (referred to as CBD). Each plays a particular role in cannabis's effectiveness in reducing pain and other distressing symptoms, such as vomiting and nausea.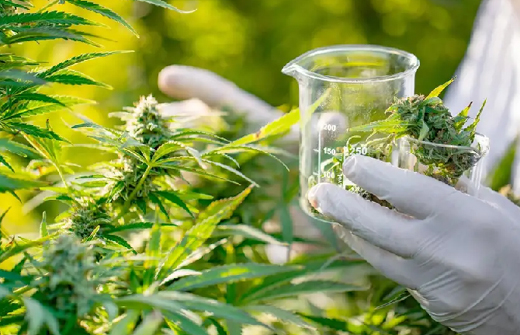 THC is famous for its psychoactive properties, but the chemical has proven to be an ideal panacea for pain as well. As THC is responsible for the powerful high that often accompanies cannabis, high THC strains can be especially useful for patients in palliative care. For certain conditions that require extreme potency, large quantities of THC can be an effective tool for providing comfort and relief.

CBD offers patients the anodyne qualities of cannabis without the associated high. For patients who desire the painkilling effects of cannabis without a psychoactive experience, CBD has become a popular option when available.

While every patient will require a treatment suited specifically for them, cannabis can be the right option to alleviate suffering for those afflicted by a debilitating illness. In particular, the powerful properties of THC and CBD in combination with each other have been able to demonstrate the capability to reduce pain.
Pain and symptom control challenges are common in palliative care.Since 2007, the Israeli Ministry of Health has approved medical cannabis for palliative care in patients with cancer.Cannabis can improve symptoms commonly found in advanced cancer, as well as improving quality of life.

Palliative patients must ultimately decide if, and when, they wish to try cannabis, but physicians should be knowledgeable of all the effects of cannabis and not just those related to pain control or nausea, which was the main focus of many studies. Cannabis has a relatively good safety profile as long as the dosage issues are taken into consideration. Considering the fact that cannabis can address so many different symptoms related to palliative care, patients who present certain symptoms that are not controlled by traditional therapy should be offered cannabis at any point to see whether, first, the cannabis is well tolerated, and second, if it does treat the condition at hand.

As cannabis begins to peak discussion across the world as an alternative to other pain treatments, the studies on THC and CBD suggest they could be extremely effective to alleviate chronic pain and improve quality of life. The effects of medical cannabis seem to include improved appetite, taste changes that make food more pleasurable, a reduction of nausea and vomiting, and potential relief from the symptoms of depression. Another benefit has to do with the enhancement of the senses. It's well known that cannabis is an enhancer, acting to heighten sensory perceptions and awareness, leading to increased appreciation of music, tastes and scents — something that often goes by the wayside as patients move further through hospice. Studies also suggest that marijuana can heighten awareness of moment-to-moment presence by allowing patients to appreciate each moment they have, especially when they know their days are numbered. This form of horticultural therapy can even lead to spiritual growth and development, which can play a critical role in helping to create a sense of peace in the dying process.

Cannabis is an effective and safe option to help patients cope with malignancy related symptoms, such as nausea, vomiting, sleep disorders, pain, anxiety, and depression. In a scenario where a physician often prescribes one medication for each symptom, cannabis becomes a desirable therapeutic option, as a comprehensive treatment.

Patients often find that cannabis offers the same or greater efficacy in pain management compared to pharmaceuticals. As more research is done into cannabis as a medicine, the potential is clear for strides to be made in unlocking the healing power of its constituent chemicals.
---

Dr G Shreekumar Menon, IRS (Rtd) Ph.D (Narcotics),Former Director General, National Academy of Customs Excise and Narcotics & Multi-Disciplinary School Of Economic Intelligence, India; Fellow, James Martin Centre For Non Proliferation Studies, USA; Public Administration, Maxwell School of Public Administration, Syracuse University, U.S.A.; AOTS Scholar, Japan. He can be reached at: shreemenon48@gmail.com