Mangaluru District, a not too distant dream
Mangalore Today News Network
By Sumith S. Rao

Mangaluru, July 23, 2015: Dakshina Kannada district is one among 31 districts of Karnataka. Today, every district in Karnataka, sans Kodagu, Dakshina Kannada and Uttara Kannada are named after the headquarters of the district.

During the British rule, Uttara Kannada or North Kanara belonged to the Bombay Presidency and Dakshina Kannada or South Kanara belonged to the Madras presidency and they was named so, based on the respective geographical location of these districts. In fact, the erstwhile South Kanara district during the British rule comprised Kundapura, Udupi, Karkala, Belthangady, Puttur, Mangalore and Kasargod (which is now part of Kerala).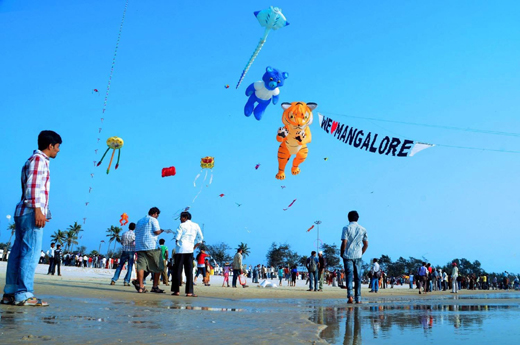 Today, Udupi is a separate district and Dakshina Kannada district has also lost Kasargod to Kerala. Now, we have Mangalore, Belthangady, Bantwal, Puttur and Sullia in our district.

This is a district in which the predominant language is Tulu and not Kannada. Isn't it a misnomer to have our district named as Dakshina Kannada based on archaic British records?

I wish we can regain our past glory and rename our district as Mangalore identifying it with the Goddess Mangaladevi, whose name the city has been named after.

Mangalore has a rich heritage and it has been ruled by the Kadambas, Alupas, been part of the Vijayanagar empire and more recently by the Portuguese, Hyder Ali and Tipu Sultan and was later annexed by the British.

Mangalore has a predominant Tulu speaking population with the Billavaas and Mogaveras being the major block of people. We also have the Bunts and Jains who speak Tulu too. The other dialect spoken here is Konkani which is spoken by the trading Konkani people or the Goud Saraswat community and the Roman Catholics.

Kannada is the official language of the state, but not of this district. Hence, my strong pitch to rename our district as Mangaluru District.

Mangaluru is very easily identifiable by people across the world as one of the larger port cities of India and as the land of banking and "Mecca" of higher education. In fact today Mangaluru boasts of more medical institutes than any other district in the world, the previous distinction being held by Boston in USA.

I am proud to be called as a Mangalorean, not as a citizen of Dakshina Kannada. Mangaluru is finally a blessing, the town which takes its name after "Mangala" which is the name of Mars and which signifies all that is blissful and auspicious. So, let me sign off by hoping this is an auspicious beginning in our tryst to rename our district as "Mangaluru" district.
---
Sumith S. Rao is a well known city based businessman and a former President of the District Small Scale Industries Association.
---