Mangalore's pioneer special institution completes 50 golden years
Mangalore Today News Network
Mangaluru, Dec 29, 2020: Citizens of the city and region, are without discrimination, in unison to appreciate, as Agnes Special School, Bendur completes 50 golden years of services to the admired challenged humans in our midst; as November 26, 2020, heralded the completion of the golden 50 years. The pioneer special institution in the city, has paved the way for more such institutions to serve the challenged humans, and their families, who face unbelievable hardships and trials. Spearheaded by the Apostolic Carmel (AC) nuns.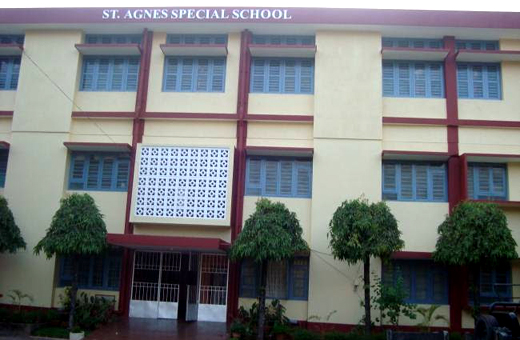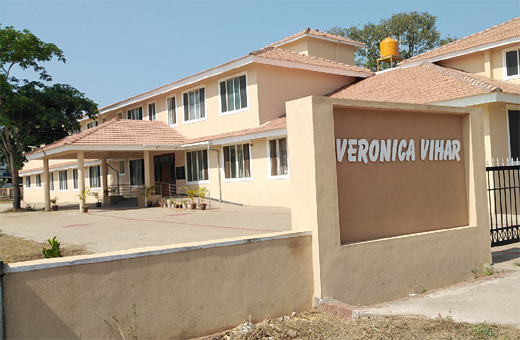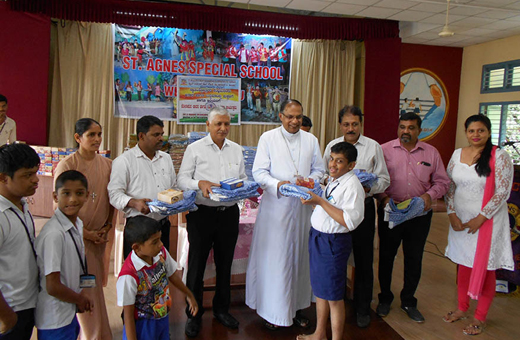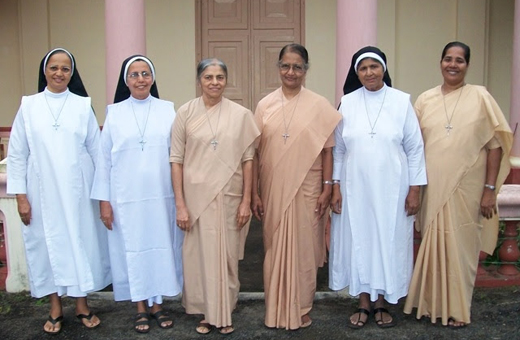 The founder principal Sr Maria Jyothi AC and the retired staff members and few committed people were felicitated for their loving and dedicated service to the special children/adults, over the last 50 years. Mangalore Bishop Peter Paul Saldanha was felicitated, as the representative of the past bishops of Mangaluru. Bishop Dr Peter Paul Saldanha appreciated the noble work of the founder principal, present principal, the past and the present staff members. He requested them to extend this noble service to the villages as well, so that the persons with disabilities who are neglected may be benefited by their service.

The golden jubilee was marked by planting trees such as coconut, lime, neem tree, flower plants and fruit yielding trees symbolizing the journey ahead and to face the challenges of imparting caring love on special children with greater determination though it may be filled with bitterness, sweetness or with joy.

Recap of the past:
The year 1970 will always be special in the history of the Apostolic Carmel, the centenary of the establishment of the Apostolic Carmel Congregation in India. The formal education of girls was the marked mission for 100 years, the Apostolic Carmel Educational Society, Karnataka was keen to extend education to the mentally challenged / special children, it was decided to start a school for these children, as the centenary memorial of the Apostolic Carmel in India.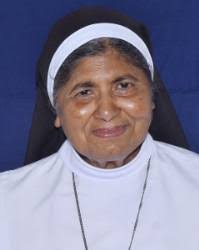 The school came into being with five children on August 4, 1970, Sr Maria Jyothi AC was the chief architect, started as a project of the psychology department of St Agnes College, on St Agnes Convent premises in 'The Rest'. It was the first school for the mentally challenged children in the twin Dakshina Kannada and Udupi districts. The motto chosen for the school was 'In Love We Grow'. It helped in drawing out the children with special needs from the background of cold isolation and neglect, to the warmer atmosphere of love and understanding and provided them with the training necessary for the development of their day to day lives. The school helps differently abled students to achieve as much integral development as possible as per individual potential.

The school got it's permanent building in 1973 and in 1977 the school was officially separated from St. Agnes College and was administered as an independent unit of St Agnes Convent, and "St. Agnes Special School" was now established. Gradually the support of the parents and guardians, was inducted through the Parent Teacher Association in the year 1980.

An attached 'Vocational Training Centre' prepares mentally challenged adults for vocational skills like book binding, carpentry, chalk making, drawing, painting, stitching, flower making and other crafts while some earn, and others spend their time usefully contributing their best in the production unit. The book binding trade has now developed into book production, every year exercise books are provided to the schools and colleges of the Apostolic Carmel institutions. At present there are 85 adult boys and girls in St Agnes Vocational Training Centre. The special school progressed steadily, space in the existing school building was not sufficient to accommodate them; to mark the opening of the Silver Jubilee Year of St Agnes Special School, the extension block was blessed on August 4, 1994 by the then bishop of Mangalore Dr Basil D'Souza.

At present, there are 200 and more children studying under the school section till they attain the age of 18 years. Opportunity is given to study through the National Institute of Open Schooling and Karnataka Open School Bengaluru, secondary and senior secondary courses which enable them to complete their SSLC and PUC and thereafter they are able to qualify in professional trade courses.

The noted pioneer in this mission, the untiring Rev Sr Maria Jyothi AC, has beyond all human endeavour strived to take this mission forward innumerable ways. Currently she is making headway with the exclusive shelter for challenged woman ' Veronica Vihar' at Mary Hill, Bondel where a state-of-the-art institution has taken shape. She has mustered the support and participation of numerous large hearted citizens and in this time of a cruel world wide pandemic has proved to be a miracle.

Active part in various intra and inter school cultural and sports events and have brought rare laurels to the school. Several students have taken part in the Special Olympics too and St Agnes Special School proudly records in its golden year that so far eight students have participated in the International Special Olympics held in countries such as Ireland, Shanghai China, Athens Greece, Australia, Los-Angeles USA and Dubai and have won, making the school proud. All are welcome to support the differently abled children of the school by being a well-wisher, a donor or a volunteer.

Compiled by Ivan Saldanha-Shet