Magical Sisters
Mangalore Today News Network
By Shreelatha Nayak
Mangalore, June 1, 2013: Here are two little sisters who have entered the magical world to cast a magical spell on people. Seven year old Apoorva Mali and her younger sister Anjana Mali are budding talents who are sure to earn laurels in the years to come.

Hailing from a family of magicians, the two little girls are the darling daughters of a magician couple Rajesh and Shobha Raj of Mangala Magic World established in 1996 and has 25 members. If Rajesh works as a General Manager in Mangala Hospital, Shobha who is a double post graduate is a lecturer.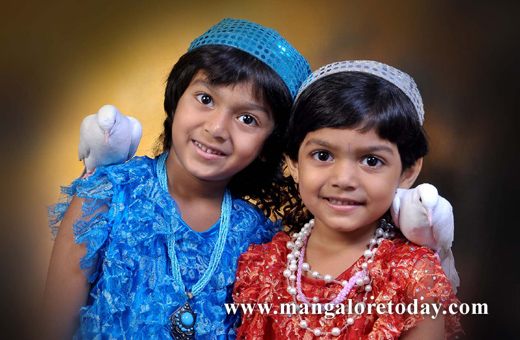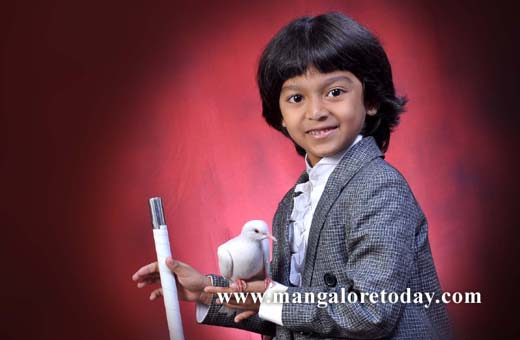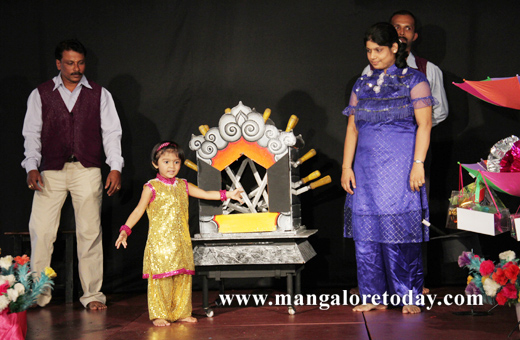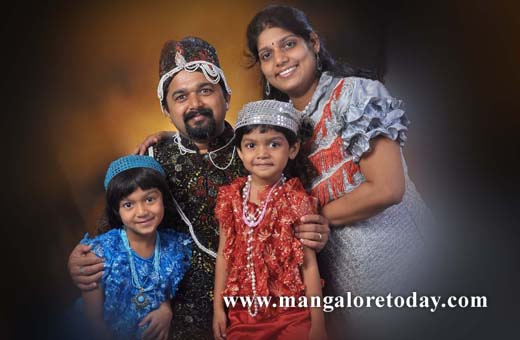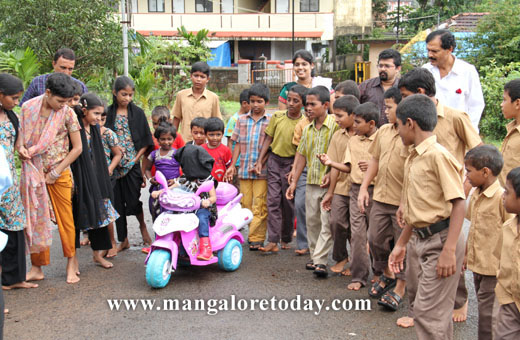 Apoorva ventured into magic when she was just a year and ten months old and was considered the youngest magician in the country. She has given over 400 shows till date. At three she was successful in presenting a mesmerizing magic of freeing herself from a 10 feet long chain in a minute.At the age of four, she road an electric motor bike blind foldedly on the main road at Uppinangady twice. Since the past two years she has been learning the Sleight of Hand Act' from Magician Samarth Shenoy.

Like Apoorva, her younger sister Anjana Mali has also stepped into the world of magic, making them the 'Magic family'. Both Apoorva and Anjana are the students of Canara CBSC School studying in second and first standard respectively. Both of them are capable of presenting a one and a half hour show without the help of their parents.

Apoorva Mali has bagged the second prize and K Lal Memorial Trophy at the International Magic Festival-2013 organized by All Utkal Magicians Club, Bhubaneshwar, Orissa in April this year. The Mali sisters have also been conferred the 'Indra Vidya Chathure' title by the Kanchana Sri Laksminarayana Music Academy Trust.